Inside Meryl Streep And Dustin Hoffman's Tense On-Set Conflict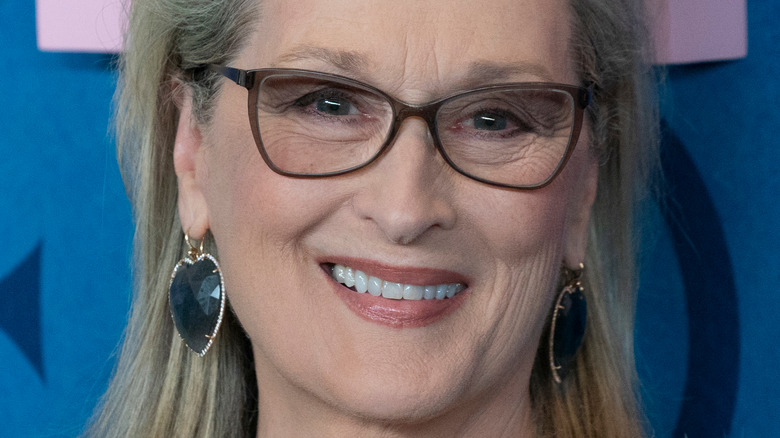 Lev Radin/Shutterstock
Meryl Streep and Dustin Hoffman hardly need an introduction, as their acting careers have been among the most distinguished in Hollywood. They've even come together for some iconic film performances. In 1979, the duo stole the hearts of audiences in the acclaimed drama "Kramer vs. Kramer," which follows a couple's divorce and intense custody battle as they raise their young son.
According to IMDb, the film won numerous Academy Awards, including best actress for Streep and best actor for Hoffman. An old review from The New York Times stated, "Mr. Hoffman is splendid in one of the two or three best roles of his career." As for Streep, "The central figure is that of the movingly, almost dangerously muddled mother, played by Miss Streep in what is one of the major performances of the year."
Though their performances were well-received, Hoffman faced some backlash for his treatment of Streep during the filming. "The Graduate" star is no stranger to controversy, as Hoffman has been the subject of numerous sexual assault allegations. Back in the day, Hoffman also targeted Streep on set, both physically and emotionally.
Meryl Streep reflected on Dustin Hoffman's Kramer vs. Kramer slap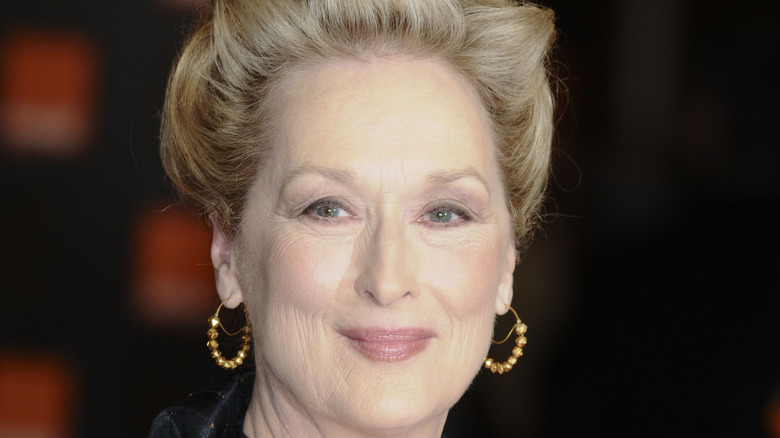 Featureflash Photo Agency/Shutterstock
In a 2018 interview with The New York Times, Meryl Streep explained how Dustin Hoffman "overstepped" physical boundaries on the set of "Kramer vs. Kramer." Though she defended the situation as "tricky" due to the instinct for actors to want to "feel free" in a scene, she said, "But this was my first movie, and it was my first take in my first movie, and he just slapped me." Streep was optimistic, however, that such behavior would be deemed unacceptable in the wake of the #MeToo movement. "They will be fixed, because people won't accept it anymore. So that's a good thing," she explained.
Hoffman has revealed some behind-the-scenes details of shooting "Kramer vs. Kramer." The actor's role actually emulated his real life, which while cathartic for him, wasn't necessarily received well by his co-star. According to Hoffman, he took out some of his real life emotions on Streep. "I'm sure I was acting out on her throughout the movie. Stuff that I was feeling toward the wife that I was divorcing in real life," he said, per HuffPost. At the time, he was splitting from actor Anne Byrne. The slapping incident wasn't the only time things got physical on set, either. Streep was shocked when Hoffman flung a wine glass at the wall in an improvised scene. "She was pissed," he recalled.
Dustin Hoffman took his method acting technique too far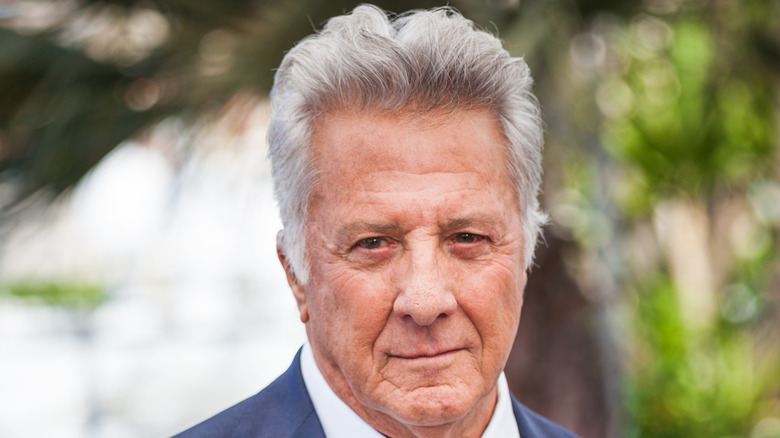 taniavolobueva/Shutterstock
Unfortunately, there's even more to the story. In 1979, Meryl Streep told Time Magazine (via Slate) that Hoffman once groped her at an audition for a play he was directing. In the Time piece, Streep claimed, "He came up to me and said, 'I'm Dustin — burp — Hoffman,' and he put his hand on my breast. What an obnoxious pig, I thought." In a 2017 update, Streep's representative — without getting specific — explained that the article was inaccurate. According to Slate, the representative said, "There was an offense and it is something for which Dustin apologized. And Meryl accepted that."
There was another instance when Hoffman took his method acting technique too far. In his biography "Her Again: Becoming Meryl Streep," author Michael Schulman revealed that Hoffman believed the recent death of Streep's boyfriend, actor John Cazale, could be used as fuel for Streep's acting. According to Vanity Fair (via HuffPost), Schulman compiled on-set details from director Robert Benton and producer Richard Fischoff. He wrote, "Later in the scene, while he was off-screen, he started taunting Streep about Cazale, jabbing her with remarks about his cancer and his death. 'He was goading her and provoking her,'" Fischoff recalled. This wasn't the end of it, as Schulman also wrote that before a pivotal scene for Streep, Hoffman "started whispering Cazale's name in her ear."