Why Fans Think Rita Ora And Taika Waititi Are Already Married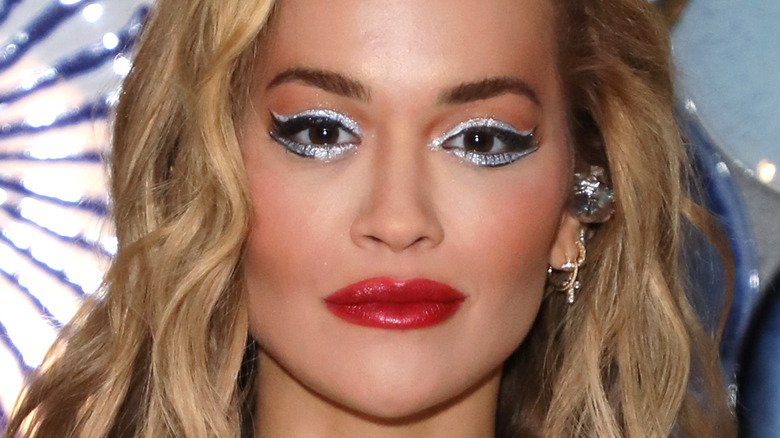 David M. Benett/Getty Images
Rita Ora has had her share of controversial moments since being in the spotlight. The singer even ruffled the Kardashian sisters' feathers after hitting and quitting their little bro. Ora and Rob Kardashian's romance lasted a couple of months, and it apparently meant a lot more to him than her. Rob went on a Twitter rampage after they went their separate ways in 2012. Per Us Weekly, he alleged that Ora slept with around "20 dudes while we were together."
Rob questioned how somebody who worked so hard could have the time to sleep with so many other people. Clearly, this was pre-Tristan Thompson cheating scandal days. Meanwhile, Ora admitted to The Times she'd actually forgotten that she'd once dated the reality star sock peddler.
As is usually the way, the Brit had to kiss more than her share of frogs before finally meeting her prince. According to The U.S. Sun, Ora began dating the movie director Taika Waititi in March 2021 after meeting in Sydney, Australia. The couple went from casually dating to supposedly planning a wedding within two years. Even Vanity Fair picked up on the rumors. In June 2022, the outlet reported the couple was "apparently planning to have an intimate ceremony as soon as possible, followed by a splashier party later this summer." Ora remained mum on the subject. However, she told Extra the engagement rumors were "a little cheeky." But hold the front page! Fans think Ora and Waititi are already married.
Rita Ora and Taika Waititi keep fans guessing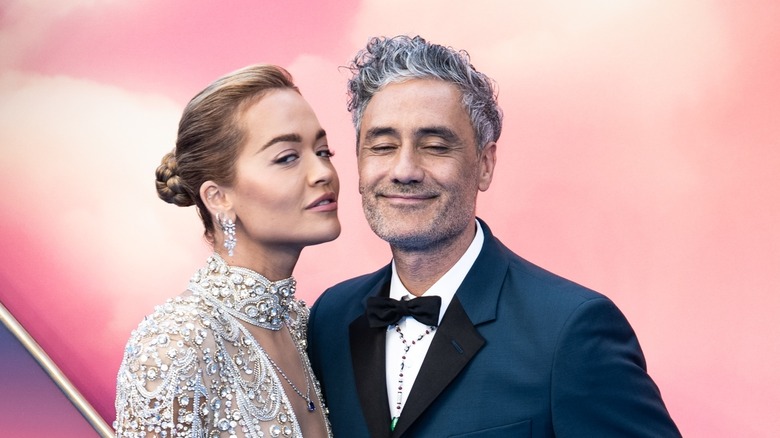 Loredana Sangiuliano/Shutterstock
Rita Ora and her Kiwi boo, Taika Waititi, sent the wedding rumor mill into overdrive. The couple has yet to confirm they're even engaged, and now they're sparking speculation that they're secretly married. The gossip started after Waititi was snapped wearing what looked suspiciously like a gold wedding band on his finger. According to Daily Mail, the singer's sister, Elena Ora, posted the since-deleted pic on her Instagram on August 5. The photo showed the "Thor" director sporting his new ring bling as he chillaxed in the sun with some vino. "Friday vibes," Elena captioned it, along with some ring emojis for good measure.
Adding further fuel to the "have they or haven't they?" fire, Rita reportedly posted the same pic on her Instagram. However, she covered over the possible wedded jewelry evidence with a caption. Per NME, Waititi recently "crashed" an interview Rita gave to an Australian news program live from London. "Sunshine 7" posted a video of the incident on their Twitter feed.
The former "X-Factor Australia" mentor promised she would be returning down under again soon and gushed about how much she loves Sydney. As they wrapped up the interview, Waititi suddenly materialized, seemingly out of nowhere, and began rocking out in the background. "Taika, get out of my shot!", she yelled at him. Well, if they haven't tied the knot yet, they're already acting like a squabbling old married couple, albeit a super cute (and young) one.