The Truth About Rita Ora And Rob Kardashian's Romance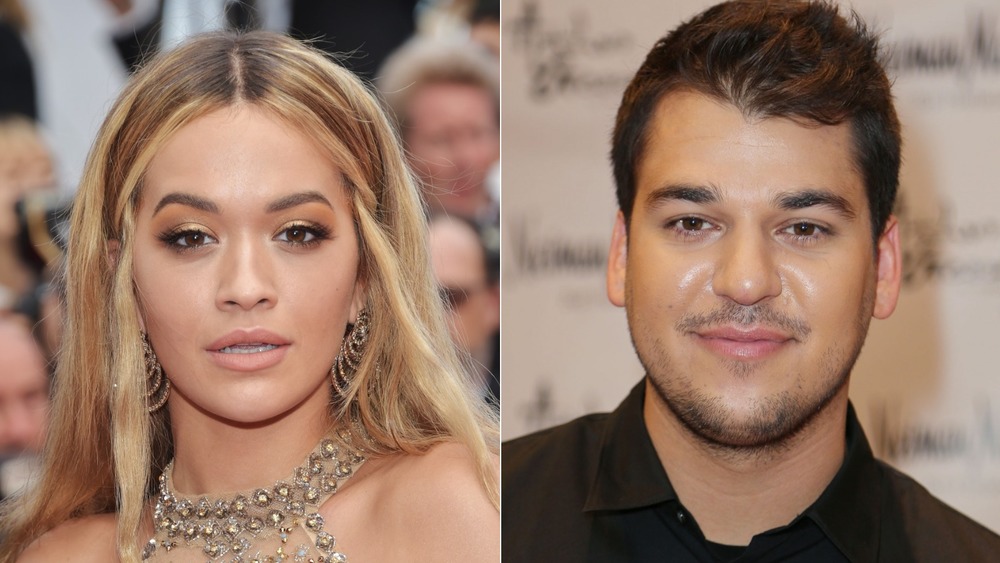 Pascal Le Segretain, Alexander Tamargo/Getty Images
While there are some celebrity couples who will remain embedded in our memories forever (i.e Jennifer Aniston and Brad Pitt), there are so many others that have faded from our memories as though they never even dated. Those couples include Macaulay Culkin and Mila Kunis, Sarah Jessica Parker and Robert Downey Jr. and more. Another couple to add to the list: Rita Ora and Rob Kardashian. 
According to Us Weekly, the pair dated for about two months in 2012, before he accused her of cheating on him with "more than 20 dudes." Shortly after their breakup, Kardashian tweeted (via US Weekly), "How can a woman who is so busy trying to start her own career have time to be with so many dudes all while in a relationship." He added, "I am actually disgusted a woman could give up her body to more than 20 dudes in less than a year's time while trying to start a career."
The British singer later defended herself, telling Australia's Daily Telegraph (via Today) in 2013 that she never considered her romance with Kardashian to be a real relationship. "I never thought it was actually a relationship, in all honesty," she explained. "I never mentally defined it as 'boyfriend, girlfriend.' When I split up with him, I said, 'It's because I'm never there, I don't know how to do it.' That's all I said, then ... the rest happened."
Keep scrolling to find out how Ora really feels about Kardashian these days and what she remembers about the romance.
Rita Ora said she forgot she dated Rob Kardashian in 2012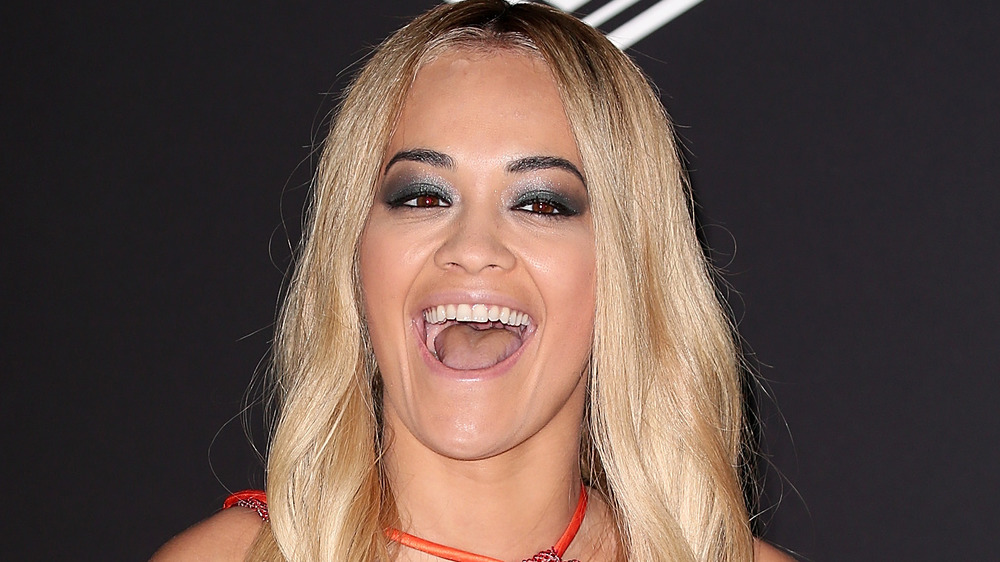 Pierre Suu/Getty Images
Rita Ora opened up about her past fling with Rob Kardashian in a December 2020 interview with British daily newspaper The Times, and it turns out she pretty much erased the relationship from her memory. "Oh, I forgot about that," the singer said when asked about her romance with the reality star. "It was very short-lived." She added, "I was so young. It was great. It was fun. It was very, very fun, I guess. That's all I remember."
Considering how brief the romance was and all the drama that ensued after they broke up, it's no surprise that Ora blocked out some of her memories with Kardashian. After all, it has been years since they were together and they have since both moved on. Ora went on to date Calvin Harris and music producer Andrew Watt. As of this writing, she is with music video director Romain Gavras, per Us Weekly. As for the Keeping Up with the Kardashians star, he got engaged to Blac Chyna in 2016 and welcomed a daughter named Dream that same year. (They have since gone their separate ways.)
As of this writing, Kardashian hasn't publicly addressed Ora's comments, but in recent years, it seems like the former couple has put the drama behind them. Despite his past tweets, he publicly supported Ora in 2018 amid backlash over her lyrics in the song "Girls."