The Truth About Rob Kardashian And Blac Chyna's Co-Parenting Relationship
Greg Doherty/Getty Images
Ever since they started dating in 2016, Blac Chyna and Rob Kardashian's relationship has been tumultuous, and things have only gotten more complicated when it comes to co-parenting their 3-year-old daughter, Dream. 
In 2017, shortly after they broke off their engagement and when Dream was just 10 months old, Kardashian and Chyna filed for joint custody, which they still share. However, in January 2020, Kardashian filed for primary custody of his daughter, alleging that Chyna parties regularly when Dream is present, drinks heavily, and spends $600 a day on alcohol, per TMZ. Chyna, 31, is also the mother of King Cairo, 7, whom she had during her previous relationship with Tyga. (As fans likely know, Tyga eventually went on to date Kylie Jenner from 2015 to 2017.)
Kardashian, 33, included a statement from his sister, Khloé, in court documents. The Good American designer is quoted as saying that Dream is reportedly more "aggressive" when she returns from visits with her mother, starting to use curse words, twerking naked, and "acting out sexual positions that she said her mom taught her," according to Fox News.
Blac Chyna and Rob Kardashian both voiced concern about Dream's safety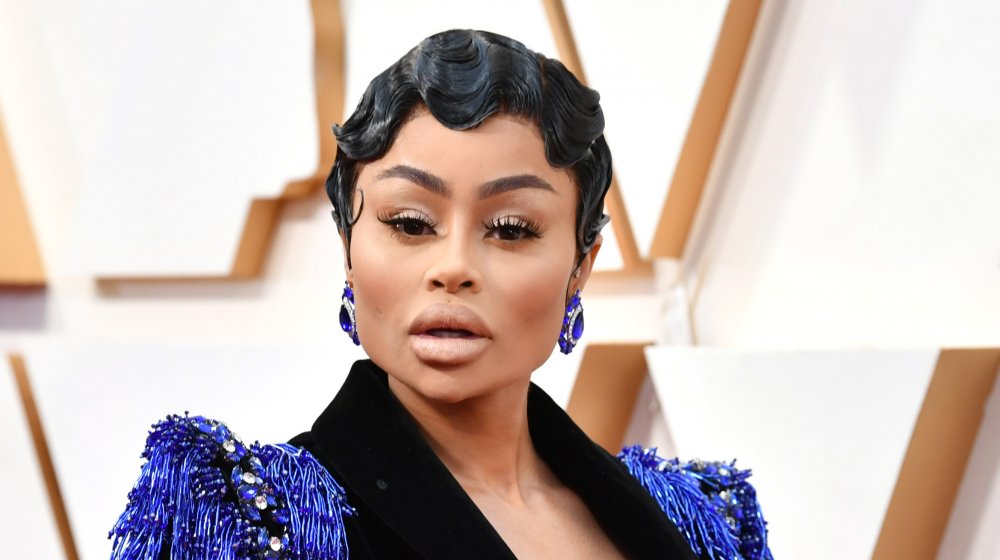 Amy Sussman/Getty Images
According to an E! News report from January 2020, Rob Kardashian asked that Dream's weekend visits be reduced with her mother and that a nanny be present at all times in case things get "violent." He also asked that Chyna submit to drug and alcohol tests before each visit. He was denied primary custody in late February, according to People. But Kardashian isn't the only one in this pair worried about their daughter.  
Blac Chyna alleged that Dream sustained first and second degree burns while staying with her father, as Page Six reported in March 2020. At the time, Chyna's attorney, Lynne Ciani, told the outlet that Dream was taken to the hospital for two severe burns, one caused by a lightbulb. 
While Kardashian initially denied the burns were sustained at his home, he later conceded that they happened while Dream was under the care of a nanny, who has now reportedly left her job. Still, Chyna requested that she have approval of any new nanny hires and that the Los Angeles Department of Child and Family Services investigate the circumstances around the burns. 
Rob Kardashian and Blac Chyna were peacefully co-parenting just last year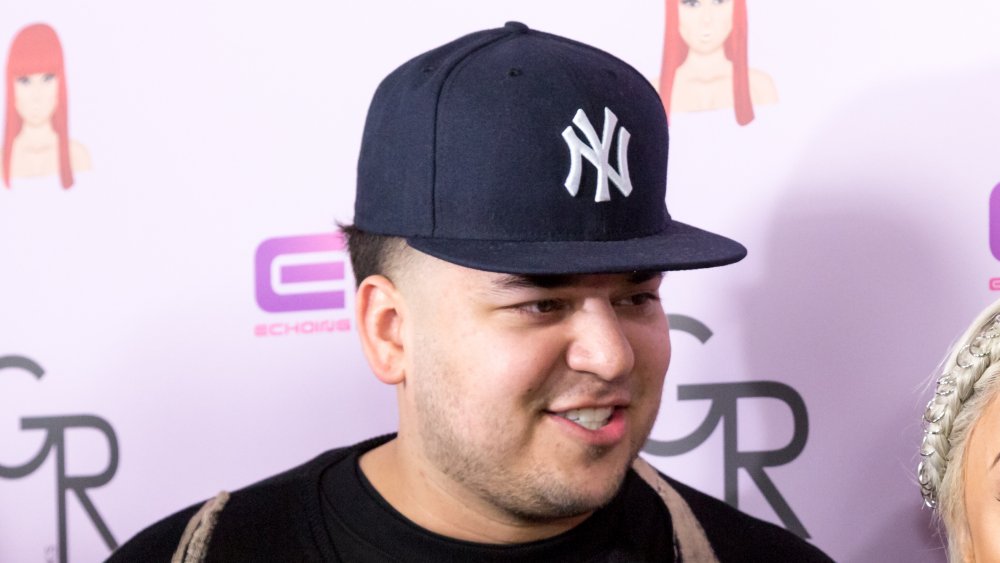 Greg Doherty/Getty Images
Although Rob Kardashian and Blac Chyna are seemingly at odds with each other right now when it comes to co-parenting Dream, things were not always so litigious between the two of them. In May of 2019, Chyna told Entertainment Tonight that Kardashian was devoted to Dream, saying she wanted to maintain a "good relationship" with her ex and that "co-parenting is a healthy type of thing." She added that it was something that "a lot of people need to practice."
The two first went Instagram official in January 2016, but it wasn't until April 2016 that the couple announced they were engaged. Just a month later, the couple announced that Chyna was pregnant with Dream. Given that Kardashian's step-sister, Kylie Jenner, was dating Chyna's ex, Tyga, at the time, the announcement took fans by surprise, sparking rumors of internal feuding amongst the Kardashian-Jenner family. 
Throughout the summer of 2016, the two publicly fought on social media, even resulting in Kardashian's removal from the platform. Chyna was also granted a temporary restraining order against Kardashian after the public spat, as reported by CNN at the time. The couple then got back together and broke up before officially calling it quits in September 2017.
Clearly, Kardashian and Chyna's relationship struggles remain as complicated as they were when they first met.