Tyga Opens Up About Relationship With Ex Kylie Jenner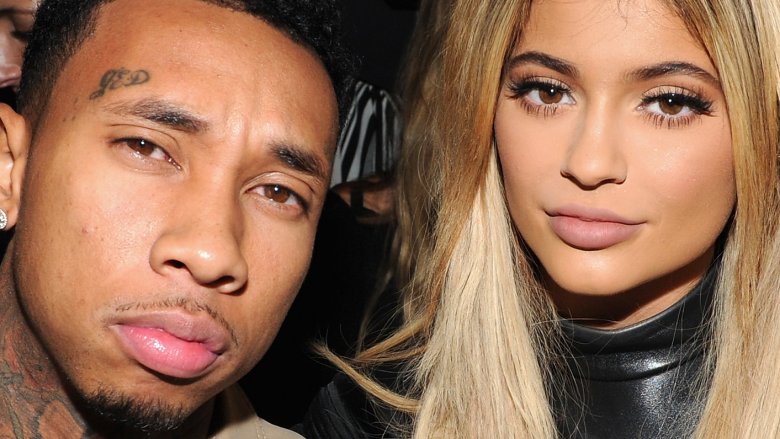 Getty Images
Months after breaking up, Tyga has sounded off on his rocky relationship with ex Kylie Jenner.    
As E! News reported, the "Rack City" rapper sat down with Power 105.1's The Breakfast Club in Los Angeles on Thursday, July 20, 2017 — and he did not keep silent on any questions regarding his reality star ex.
"I mean, we started off as friends, and then we got into a relationship. It ain't a losing thing," he began. "When you make a decision to not be in a relationship with somebody, you make that decision, you split ways."
 The 27-year-old then admitted, "I have love for her, but I'm not in love no more." 
"When you're with anybody that first year, it's magic and then after that you start realizing a bunch of s**t," he continued. "I think the main thing was a lot of people — a lot of outside influences — and...she's younger than me and she's dealing with perception. I'm older so I can deal with perception. But for her, growing up how she grew up, image and perception was everything."
And living in the spotlight and image of the Kardashian-Jenner lifestyle proved to be too much for the rapper. "It's not for me, bro," Tyga confessed. "I mean, when it was good, it was good. When it was bad, it was really bad."  
As Nicki Swift previously reported, the two officially confirmed their relationship in March 2015. After breaking up and getting back together several times over the next two years, Tyga and Jenner, 19, officially broke up in April 2017, when the rapper moved out of her house. 
But despite the ups and downs of their relationship, Tyga feels no ill will toward his former girlfriend for moving on with rumored boyfriend Travis Scott. "I don't feel no type of way," he insisted. "Me and her had been broken up for like seven months. He's not in the wrong. I don't have no hard feelings."  
We're glad to see these two ended things on seemingly good terms.