Tyga Moves Out Of Kylie Jenner's House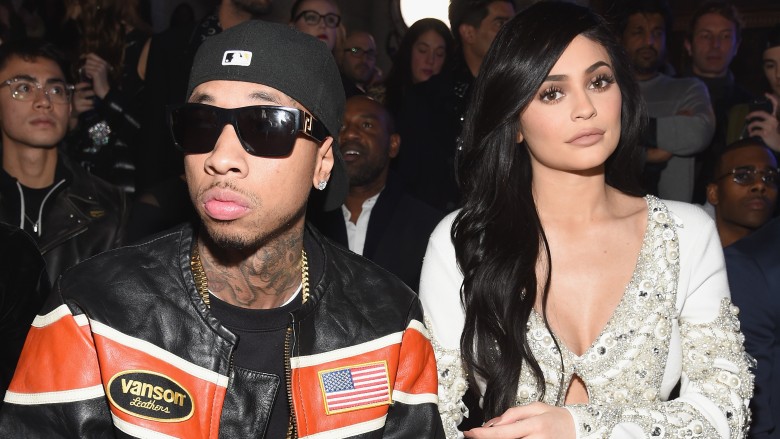 Tyga and Kylie Jenner are on the outs—and now he's out of her house, too.
A source told Us Weekly, "Tyga moved out [of Jenner's home]."
The rapper is said to be unhappy with how he looks on Keeping Up With The Kardashians. The source griped, "Tyga feels he's been belittled on the show."
Still, a second source insisted, "They're not broken up. They're just not spending as much time together ... Tyga does really make Kylie happy, and when they break up it makes Kylie super sad. He's her first big love and they still speak every day ... she will keep an eye on him. She doesn't trust him, but can't let go."
Another insider echoed a similar statement to People. "They tend to take little breaks all the time and then get back together," the source said. "It's definitely possible they'll work things out again."
Still, the problems may run deep. A source told People that the couple is very on-again, off-again because Jenner, 19, reportedly remains suspicious of Tyga, 27. "Over and over again, she feels like she can't trust Tyga," the source said. "There have been and continues to be too many lies ... [but he] was her first true love. That's something that she just can't walk away from entirely."
The pair previously split after Tyga allegedly "broke her trust," People reported.
Tyga first confirmed he and Jenner were an item in March 2015, though the pair didn't go public until after her 18th birthday that August.
A source told Hollywood Life that Jenner is also fed up with Tyga's financial woes: last week, his ex Blac Chyna accused him of not paying child support for their son, King Cairo. He's also reportedly embroiled in a slew of lawsuits from former landlords over unpaid rent.
"It looks like Kylie has finished with Tyga, at least for now anyway. She changes her mind like she changes her underwear though," the source said. "And Tyga has a habit of always managing to sneak his way back into her bed somehow."