One Tree Hill's James Lafferty, Chad Michael Murray Support Co-Stars Amid Showrunner's Allegations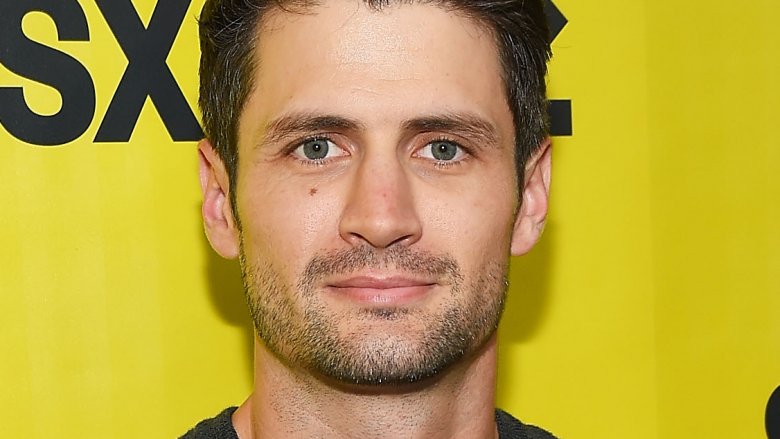 Getty Images
The One Tree Hill cast and crew are standing together.
Stars of the hit 2000s teen drama, including James Lafferty and Chad Michael Murray, are rallying around their former female costars amid allegations of sexual harassment against series creator Mark Schwahn.
For his part, Lafferty took to Twitter early Tuesday, Nov. 14, 2017, to share his support. "I applaud every woman on OTH, every woman on earth, who stands up to a system that has failed them in the past and in this moment. I stand with them," he wrote. "I will always be a champion of a fair, respectful workplace and encourage any human to make their most earnest attempt to preserve the balance necessary for us all to live and work together safely. I encourage every human to pursue justice when that balance is willfully upset."
— James Lafferty (@ThisIsLafferty) November 14, 2017
Meanwhile, Murray retweeted comments made by Sophia Bush and Hilarie Burton. "It's time, sisters. I am so proud to call these women my family. You cannot imagine," Bush wrote. Burton shared Bush's tweet, adding, "I have been angry for a decade. Today, my sisters take back what was rightfully ours. #burnitdownsis #f-kyoursorry." Several other former OTH stars have stated their support, including Austin Nichols, Antwon Tanner, and Lee Norris.
As Nicki Swift previously reported, Crazy-Ex Girlfriend writer Audrey Wauchope, who was a OTH staff writer, took to Twitter on Saturday, Nov. 11 to expose Schwahn's disturbing behavior. A number of women from the show's cast and crew, including stars Bush, Burton, and Bethany Joy Lenz, later signed an open letter in support of Wauchope, which revealed that the showrunner's harassment was an "open secret."
"Many of us were, to varying degrees, manipulated psychologically and emotionally. More than one of us is still in treatment for post-traumatic stress. Many of us were put in uncomfortable positions and had to swiftly learn to fight back, sometimes physically, because it was made clear to us that the supervisors in the room were not the protectors they were supposed to be," the letter read. "Many of us were spoken to in ways that ran the spectrum from deeply upsetting, to traumatizing, to downright illegal. And a few of us were put in positions where we felt physically unsafe. More than one woman on our show had her career trajectory threatened."
Schwahn, who is currently the showrunner of The Royals, is just the latest Hollywood big shot to be accused of sexual misconduct after Harvey Weinstein's sexual assault scandal first hit in October.