What Melissa Gilbert Said About Her Relationship With Tom Cruise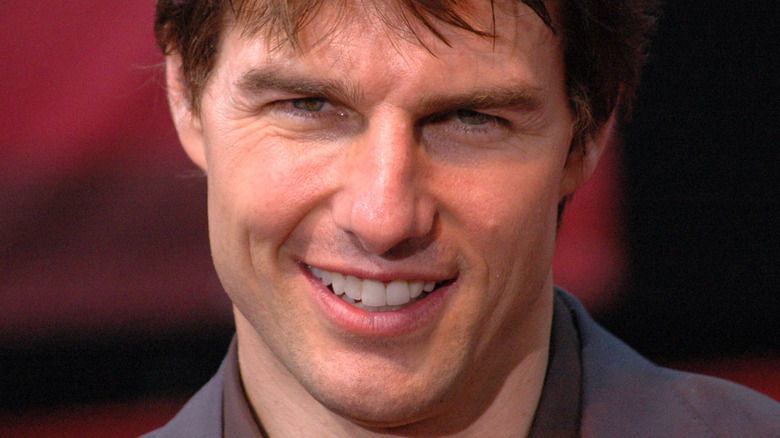 360b/Shutterstock
Tom Cruise's love life is a bit of an enigma. Aside from Cruise's wildest interview ever, when he jumped around like a crazed teenager on Oprah Winfrey's sofa, fist-pumping and whooping about Katie Holmes, he tends to keep his romances pretty low-key. Per Cosmopolitan, Cruise has been married three times. His first wife was Mimi Rogers, and his second was Nicole Kidman. Lastly, there was Holmes, who stunned Cruise by suddenly and unexpectedly filing for divorce in 2012. "I didn't expect it," he told ProSieben (via CBS News).
Cruise has also been subjected to speculation about his sexuality, despite his marriages, siring a daughter, and dating a string of women. However, according to many of Cruise's exes, he's smoking hot between the sheets. Bizarrely, while establishing his career as a Hollywood hot shot, Cruise had a relationship with Cher. The couple even lived together for a short time. During a "Watch What Happens Live" interview, host Andy Cohen asked the singer, "Out of all your old flames, who was your all-time best lover?" After pondering for a while, Cher admitted she's "had the greatest lovers ever." But, she conceded, Cruise definitely made it into the top five.
Another ex-girlfriend who's raved about Cruise's way with the ladies (albeit in a much more PG-manner) is Melissa Gilbert. Back in the day, before Cruise was Tom Cruise, he dated the clean-cut, wholesome "Little House on the Prairie" star. This is what Melissa Gilbert said about her relationship with Tom Cruise.
Melissa Gilbert spilled the Tom Cruise kissing tea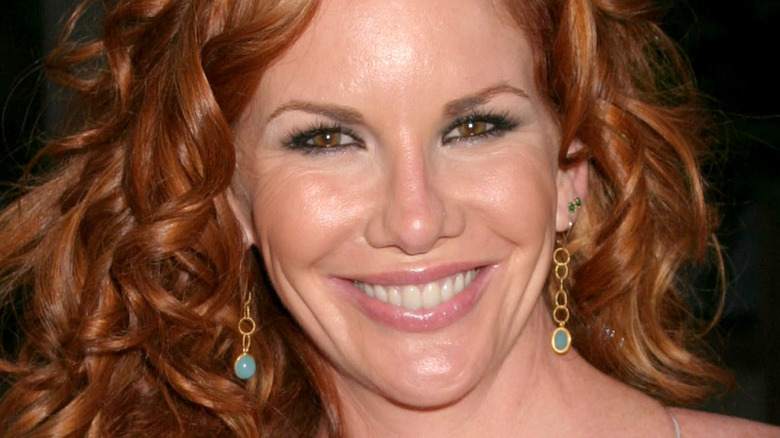 carrie-nelson/Shutterstock
Before he was Tom Cruise, the Holywood A-lister, the aspiring actor from Syracuse went by his birth name, Thomas Cruise Mapother IV. While he was still Mapother IV, the then-18-year-old moved to Los Angeles in his bid to launch his acting career. According to People, an agent later suggested that he start using Cruise as his last name. And, well, it's definitely a bit catchier.
Upon arriving in California, Cruise met Melissa Gilbert, a (very) sweet 16-year-old at the time. Gilbert was already a well-established name, having starred as Laura Ingalls Wilder in the 1970s TV series "Little House on the Prairie" since she was a little kid, per IMDb. Meanwhile, Cruise was a struggling, broke wannabe star. Gilbert spilled the dating tea during an interview with Andy Cohen on "Watch What Happens Live."
Cohen got straight down to the nitty-gritty. "Cher said on this show that he was one of the best lovers she ever had. Did you have a similar experience?" he asked. Gilbert insisted they never made it past first base, let alone hit a homer, sticking to the "I did not have sex with that [man]" line. "We made out, but honestly, there was no sex," she said. Gilbert shared that Cruis was talented in the kissing department, though, but wasn't all that hot with regard to his financial state. "I actually bought him his first set of dishes," she shared. "Sugar momma!" Cohen quipped.
Melissa Gilbert moved on with another hot A-lister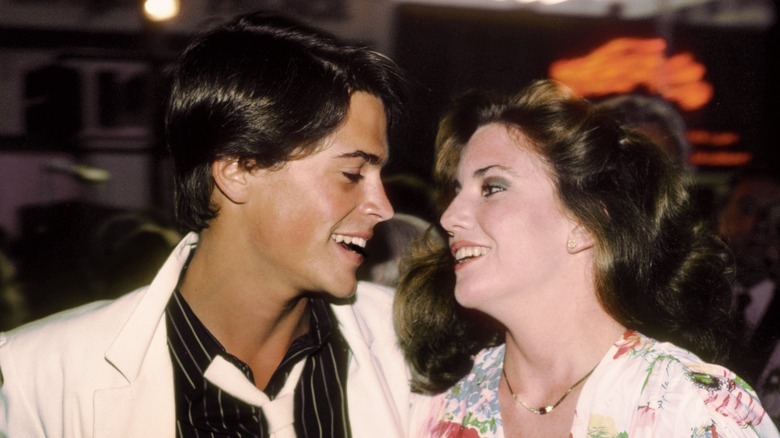 Michael Ochs Archives/Getty Images
Tom Cruise wasted no time moving on following his fling with Melissa Gilbert. Cruise got down and dirty with his "Risky Business" co-star Rebecca DeMornay. According to the character actor, Curtis Armstrong, they had "an intense affair" during filming. Armstrong wrote about Cruise and DeMornay's steamy coupling in his memoir "Revenge of the Nerds" (via The Hollywood Reporter).
However, according to Armstrong, despite Cruise being devoutly religious, DeMornay wasn't the sole object of his affection. The budding star supposedly had a voracious sexual appetite and a revolving door of hot, young groupies on demand. "Tom's door opened, and another girl came out, adjusting her hair and taking off down the hall, while the first girl in line slipped into Tom's room," he wrote.
Meanwhile, Gilbert also moved on to pastures new following the pair's innocent period of summer lovin'. She fell crazy in love with Rob Lowe, who she'd first met when she was "14 or 15." Gilbert told "Access Hollywood" that they "exchanged numbers" after crossing paths a few years later. "That led to us dating, and six years later..." she said. After splitting from Lowe, Gilbert dated Billy Idol. "My first thought was wow, he is gorgeous," she wrote in her memoir, "Prairie Tale" (via Country Music Family). But she broke things off after things became too "dark." Per People, Gilbert married Bo Brinkman in 1988, then Bruce Boxleitner in 1995. She finally settled down with Timothy Busfield in 2013.