Jacob Elordi Opens Up About The Hard Times He Endured Before Landing Euphoria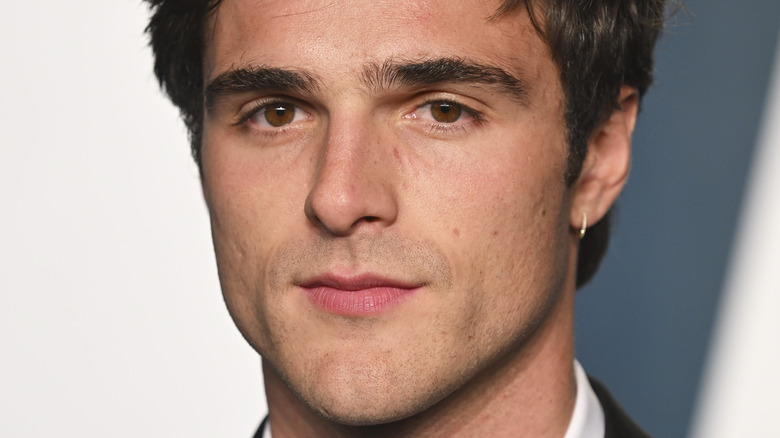 Karwai Tang/Getty Images
Jacob Elordi, known for his role as Nate Jacobs in "Euphoria," recently revealed that he did not have the easiest experience transitioning into life in the public eye. He landed his first major role in "The Kissing Booth" as teen heartthrob Noah Flynn, according to IMDb, which immediately changed his life when it was released in 2018. According to Decider, Elordi saw his followers on Instagram grow from 15,000 to over 4 million just a few months after the film was released. In 2021, Complex ranked the sequel film, "The Kissing Booth 2," fifth in the "10 Most Watched Netflix Movies of All Time."
In an August interview with GQ, Elordi opened up about the stress that came with sudden fame. He revealed, "I had to go through and delete my high school pictures because that was the Instagram that I used for my life. I wish people could understand how drastic that change was."
The "Deep Water" actor did not anticipate the massive success that he would experience and was dealing with a major transition. He told GQ that he was sleeping in his car and had very little in his bank account right before he auditioned for "Euphoria." And while many would assume the fame from "The Kissing Booth" put him in a better headspace, it nearly derailed Elordi's acting career at his own expense. 
Jacob Elordi contemplated quitting acting after The Kissing Booth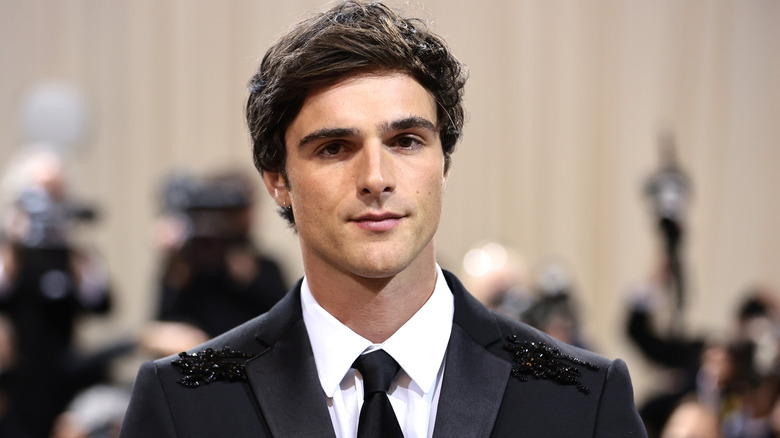 Jamie Mccarthy/Getty Images
Jacob Elordi opened up about his overnight success after "The Kissing Booth" in a profile interview with GQ and revealed some shocking information about how he was really feeling about all of the fame following his first big role. The actor explained that he wanted to quit acting for good. "[It] might sound quite sensitive and dramatic, but I am sensitive and I'm very dramatic," Elordi said. "I hated being a character to the public. I felt so far from myself." He became paranoid after being photographed by paparazzi and recognized everywhere he went. As time went on, however, he realized how lucky he was to be able to act for a living, regardless of its downfalls. Despite his gratitude for the fame and fortune he's experienced thus far, he still has some serious concerns about his future.
He told the outlet he fears his home in Australia won't hold the same value it used to because he's "sanded down" all of his edges. "I still want to be in touch with my younger self," he said, "which is everything that I am."
Fame doesn't seem to be slowing down for the actor, although he still struggles with life in the public eye. As of this writing, Jacob Elordi has over 13 million followers on Instagram alone and has millions of fans waiting for Season 3 of "Euphoria" to premiere on HBO in the future.