What Royal Dress Codes Say Meghan Markle Can Never Wear Again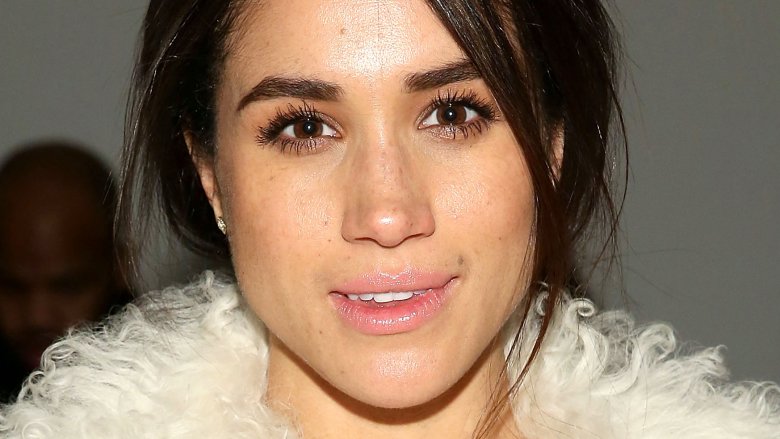 Getty Images
It's not easy dating royalty.
While Meghan Markle's never been one to shy away from a chic ensemble, she may have to start reconsidering her fashion choices from now on. At least, if she wants in with the British royal family, that is.
According to Footwear News, the Suits actress, whose romance with Prince Harry has been heating up, may soon have to follow a few new style rules, as set in place by Queen Elizabeth. As dictated by the strict style standards, Markle will reportedly have to give up her love of leggy shorts and skirts and instead adopt a "no knees" policy.
Exposed shoulders are also reportedly off-limits.
And while Markle is certainly under no obligation to follow these supposed rules, it looks like she may have already started, which has led many to suspect that Markle and Harry are inching their way closer to an engagement. Considering that Markle is said to be leaving her USA Network series Suits, a royal wedding could certainly be in the works.
In the meantime, get used to seeing the 36-year-old wear fewer ripped jeans and short dresses and more modest gowns and covered-up ensembles. The former lifestyle blogger, who could very well start donning invisible tights like Kate Middleton, has also begun incorporating more British brands into her wardrobe, including Burberry and Hunter, as noted by Footwear News. So it'd seem that Markle's making all the right moves to be welcomed in by the royal family and their country.
Still, we hope that Markle doesn't say goodbye to her casual California style for good. Why not bring some west coast fashion to London? There's nothing wrong with a little change—and a little compromise.
While we wait to watch Markle's style transformation, read up on the strangest things about her relationship with Harry.