Former Prosecutor Reveals Legal Consequences Anne Heche Might Face As Investigation Ramps Up - Exclusive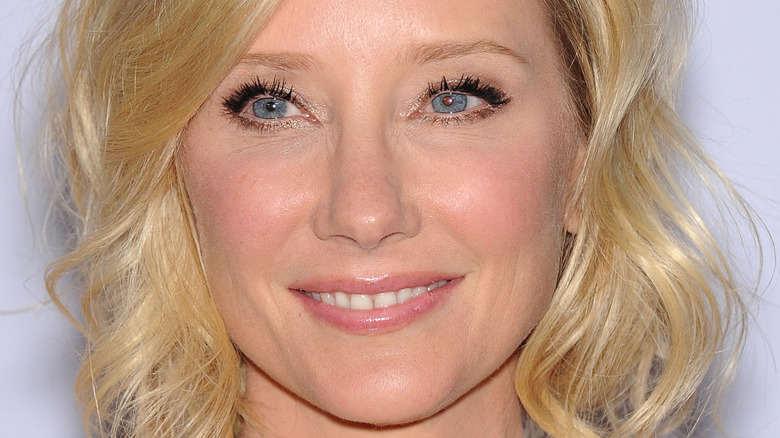 DFree/Shutterstock
Hollywood actor Anne Heche made headlines on August 5 when she suffered some serious injuries in a fiery car crash. As it turns out, she crashed her car not once, but twice — the first time was in a garage at a Los Angeles-area apartment complex and the second time was into a home, which was destroyed in the crash. 
Heche is now being investigated for a DUI and a hit-and-run, though she is in critical condition at the moment, CNN reported on August 8. A spokesperson told Page Six the "Donnie Brasco" star is in a coma and she "has a significant pulmonary injury requiring mechanical ventilation and burns that require surgical intervention." TMZ was one of the first media outlets on the scene and has photos of Heche on a stretcher after she was rescued from her badly charred vehicle.
And although no one knows exactly how long Heche will be in this state or what's next, one former prosecutor has exclusively revealed to Nicki Swift what her legal consequences might be as the investigation into her crash ramps up. 
Anne Heche could face serious legal consequences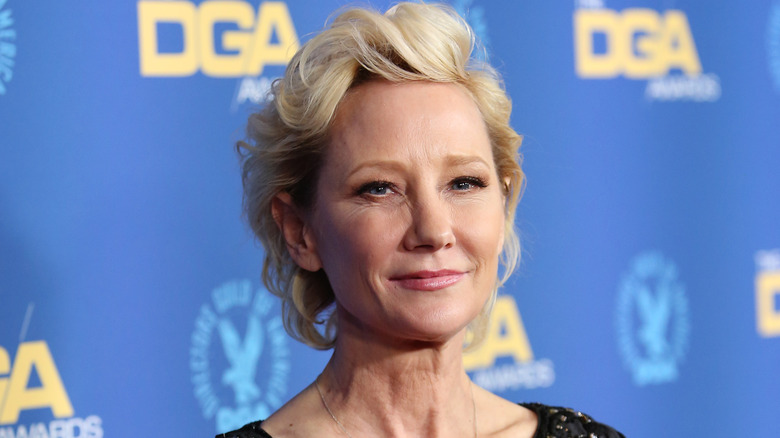 Jesse Grant/Getty Images
As Anne Heche's family, friends, and supporters are waiting on pins and needles in the hopes that there is some good news to share about her recovery, former prosecutor Neama Rahmani and now-president of West Coast Trial Lawyers told Nicki Swift exclusively her legal woes don't look great. He explained, "The hit and run carries a possible six-month sentence, and the reckless driving carries a 90-day sentence in jail. She'll also have to pay restitution to the victims." However, Heche has a potential out: "If she pleads, she may be able to get probation and avoid jail time," the legal analyst explained. 
Back in 2001, Heche opened up about her mental health issues in an interview with ABC News, telling the outlet she had suffered abuse at the hands of her family members and also struggled with substance use. Rahmani says that the actor's "mental health issues aren't a legal defense, but if she seeks treatment, the judge may consider that as a mitigating factor at sentencing."
As for the possible DUI? Rahmani explained, "That is another misdemeanor punishable by up to six months in jail because she only caused property damage to others." In other words, Heche is facing a very, very long road of both health and possible legal problems ahead.