Inside Khloé Kardashian And Lauren London's Friendship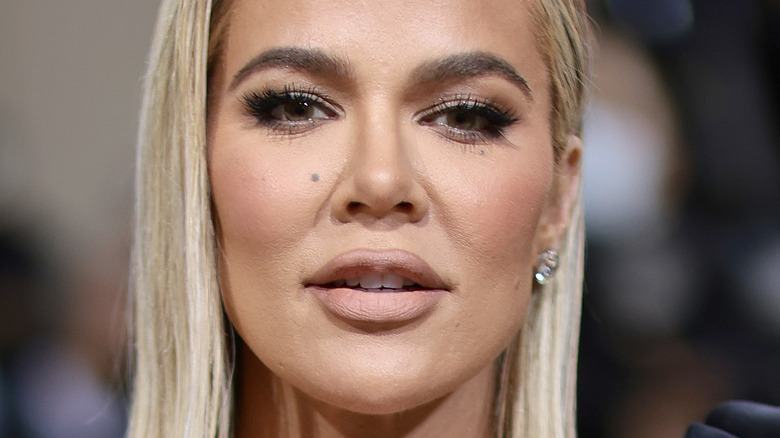 Dimitrios Kambouris/Getty Images
The Kardashians' crossovers with other high-power celebrities have consistently proven that the world of the rich and famous is close-knit. Through their friendships and romantic relationships, the famous sisters have gained connections to professional athletes, rappers, and comedians. Khloé Kardashian has recently forged relationships with new-age influencers, like TikTok star Addison Rae, but her oldest friendships are rooted in more traditional media.
Lauren London, an actor known for movies like "I Love You, Beth Cooper" and "Baggage Claim," served as a bridesmaid in Kardashian's 2009 wedding to Lamar Odom, per InTouch. According to People, Kardashian also helped to plan and host London's baby shower.
Although the duo has long-standing roots, their relationship hasn't been without turmoil. A lot has changed since the 2000s, and we no longer have an E! TV show to help us keep up with the Kardashians (though we do now have a Kardashian show on Hulu). So where does their friendship stand today?
They allegedly dated the same man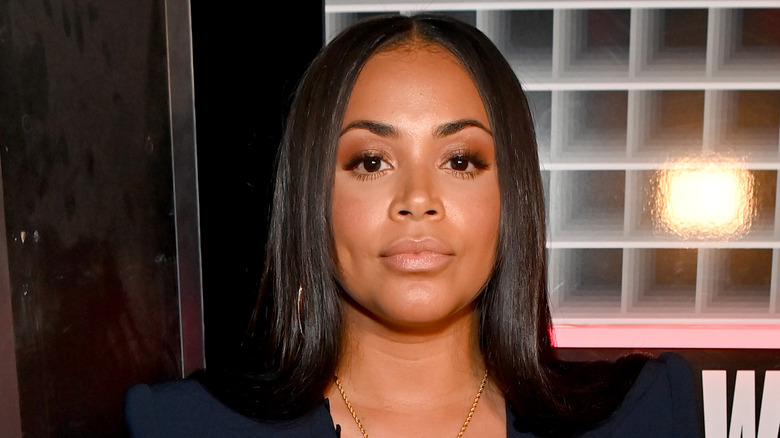 Paras Griffin/Getty Images
Khloé Kardashian's wedding to Lamar Odom and Lauren London's baby shower both took place in 2009. Although their attendance at each other's major milestones would suggest a strong friendship, their relationship wasn't very newsworthy again until 2016. Unfortunately, people were talking for all of the wrong reasons: Kardashian had broken the ultimate rule of girl code.
According to Heavy, London was rumored to have dated rapper Trey Songz for four years, beginning in 2009. Although London never confirmed the relationship, Songz opened up to HelloBeautiful in 2014 and admitted he once loved the actor. If Songz's account of the events isn't evidence enough of a previous relationship, London's reaction to Kardashian dating the R&B artist was very telling.
In 2016, ET spotted Kardashian making out with Songz in Las Vegas, and were quick to report on it. Just a few days later, London and singer Cassie posted a video (via The Shade Room) in which London says, "Uh, we just wanna say that we hate fake b******." Commenters were quick to speculate that she was talking about her former friend.
Khloé Kardashian posted in support after the death of Lauren London's boyfriend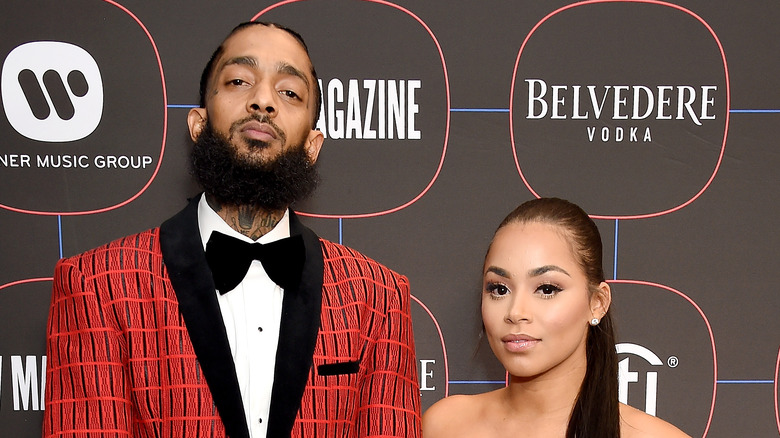 Gregg Deguire/Getty Images
Despite the apparent rift in their friendship, Khloé Kardashian still spoke out in support of Lauren London in 2019. That year, rapper Nipsey Hussle — London's boyfriend of five years — was shot and killed. As reported by Essence, the duo began dating in 2013 and had a son together. The untimely death of the artist prompted many to share messages for London, including Kardashian.
In a series of Instagram Stories (via InTouch), Kardashian shared poignant quotes with the actor. "If you love something, love it completely, cherish it, say it, but most importantly show it," began one. "Everything is temporary but love. Love outlives us all." The outlet also reported Kardashian sharing two photos of London and Hussle together, writing, "Life hangs by a thread and love holds the universe together."
The recent trial of Hussle's murderer has placed London back in the spotlight, but Kardashian has yet to make any statements, so it's unclear exactly where the two stand today. In a July appearance on Angie Martinez's podcast, London expressed interest in moving away from LA to help with her grief — which may take her further away from the former friendship.