Rose McGowan Surrenders To Virginia Police For Alleged Drug Felony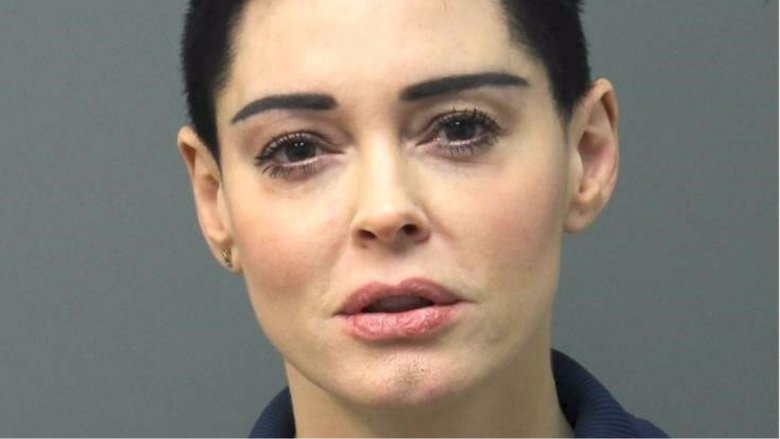 Getty Images
The Charmed star was just placed under arrest.
USA Today reports that Rose McGowan surrendered to Virginia police on Tuesday, Nov. 14, 2017. The 44-year-old was arrested, photographed, and booked. She was later released on a $5,000 bond.
An official statement by the Loudoun County Sheriff's Office read, "Ms. McGowan appeared in Loudoun County, Virginia, on November 14, 2017, to accept service of the Airports Authority Police arrest warrant, and she was released on a $5,000 unsecured bond" (via People).
As Nicki Swift previously reported, an arrest warrant was issued for McGowan for "felony possession of a controlled substance." The warrant reportedly stemmed from an incident in January 2017, in which McGowan allegedly left personal items at Washington Dulles International Airport. The items reportedly tested positive for narcotics.
In response to news of the warrant, McGowan, who's become a strong voice in the ongoing sexual misconduct scandals rocking Hollywood, tweeted out at the time, "Are they trying to silence me? There is a warrant out for my arrest in Virginia. What a load of HORSES***."
While we wait to see what comes of McGowan's recent arrest, read about the untold truth of disgraced movie producer Harvey Weinstein, whom the actress has accused of sexual assault.