Report: Harvey Weinstein Sued For Alleged Rape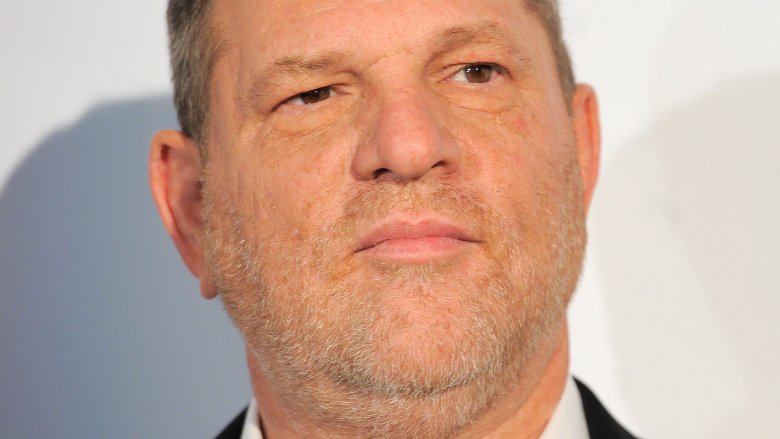 Getty Images
The Miramax co-founder is facing a new lawsuit.
TMZ reports that Harvey Weinstein has been sued by an actress who's accused him of multiple incidents of sexual assault. The woman, who remains unidentified, is suing both Weinstein and The Weinstein Company, alleging that the company was aware of Weinstein's routine inappropriate behavior.
Referred to as Jane Doe in court docs, the woman claimed that she first met Weinstein in 2011, and, while she didn't go into detail as to the exact nature of their relationship, she said that the two attended several events together over the next few years.
Then, in 2015, she reportedly met him at a hotel to discuss a possible role for her in the TV show Marco Polo. There, Weinstein allegedly grabbed both her wrists in his hand and masturbated in front of her.
In 2016, she met with him again to "celebrate her upcoming role in 'Marco Polo.'" At one point, the woman alleged, Weinstein left the room and came back wearing only a bathrobe. She said he then brought her to the bed, removed her pants, and performed oral sex on her. Though she told him to stop, he allegedly used his "massive weight and strength" to force himself on top of her and then raped her. The woman, who said she did not get the role in Marco Polo, noted that he didn't use a condom.
According to TMZ, Weinstein's rep has denied that any sexual assault took place. "Mr. Weinstein has further confirmed that there were never any acts of retaliation against any women for refusing his advances," the rep continued. "Mr. Weinstein obviously can't speak to anonymous allegations, but with respect to any women who have made allegations on the record, Mr. Weinstein believes that all of these relationships were consensual."
As Nicki Swift reported, Weinstein's alleged history of sexual harassment, sexual assault, and rape was exposed by both The New York Times and The New Yorker in October. Since then, dozens of women, including Gwyneth Paltrow, Cara Delevingne, and Lupita Nyong'o, have come forward to share their own disturbing experiences with the movie producer.
After he was fired from The Weinstein Company and his wife left him, he reportedly entered a rehab facility for sex addiction. The NYPD, the LAPD, and the London police have also opened investigations into Weinstein's alleged behavior.