The Tragic Death Of Fox News Anchor Uma Pemmaraju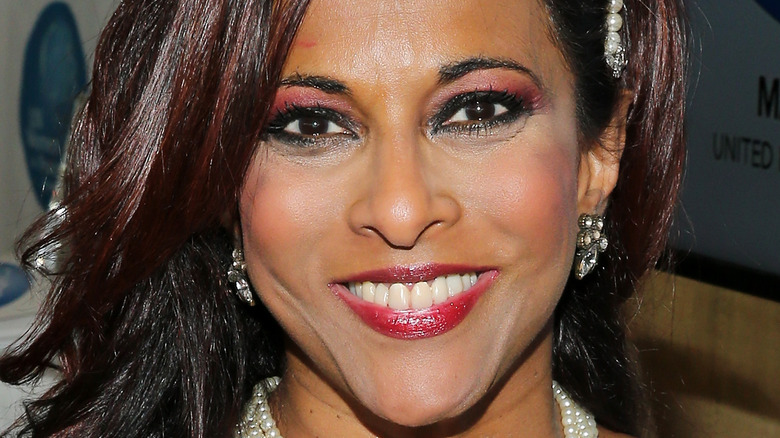 Jemal Countess/Getty Images
Founding Fox News Channel anchor Uma Pemmaraju has died. Fox News Media CEO Suzanne Scott confirmed the news on August 9 and praised the late anchor in a statement, saying, per Fox News, "Uma was an incredibly talented journalist as well as a warm and lovely person, best known for her kindness to everyone she worked with." Pemmaraju, who was one of the first Indian-American anchors to work on a national news network, per Daily Mail, broke barriers and made history as she went on-air the day Fox News launched on October 7, 1996. She became a high-profile news anchor at the helm of "Fox News Now" and "Fox On Trends" before expanding her horizons to hosting various specials and filling in on different programs as a substitute host.
Her cause of death was not made public, but WBZ-TV News anchor David Wade spoke to her loved ones and tweeted, "Her family tells me she was a 'noble soul and pioneer' as an Indian Asian American news woman of prominence." Pemmaraju married Andrew Petkun, a millionaire businessman, in September 1993 (they later divorced), and they had one daughter, Kirina Alana Devi.
Fans of Pemmaraju have since chimed in on Twitter calling her "awesome," "classy," and "an excellent reporter." Her trailblazing nature was also remembered with one fan writing, "It was as always supportive to not only see an Indian American reporter but a good one." Indeed, throughout her career, Pemmaraju won a number of Emmys and was voted "Boston's Best Anchor" in 1996 and 1997 by Boston Magazine.
A look back at Uma Pemmaraju's life and career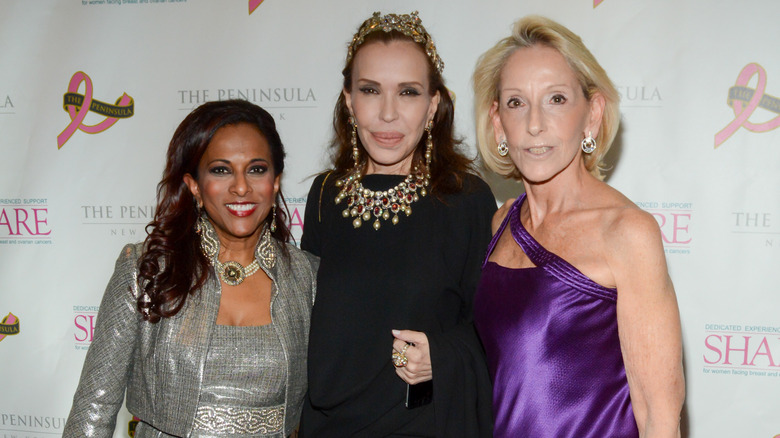 Steven A Henry/Getty Images
Uma Pemmaraju was born in Rajahmundry, India in 1958, but grew up in San Antonio, Texas, per Daily Mail, after moving there with her family at age 6. Her interest in journalism was sparked early on by her grandfather, a newspaper publisher in India, per The Boston Globe (via Cult Education Institute), and she was so interested in news she jotted down world events she'd seen on TV in a daily journal.
However, she briefly pursued a different path, studying political science at San Antonio's Trinity University, per New York Post. Even so, her heart was set on journalism and she found work at local news stations in Dallas, Texas and Baltimore, Maryland before getting her big break at WBZ-TV in Boston, Massachusetts in the '90s. She then joined Fox News Channel when it launched in 1996, per Fox News, but left briefly to work at Bloomberg News before returning in 2003, per New York Post.
In addition to her work on the small screen, Pemmaraju also wrote for the San Antonio Express News and taught journalism at Emerson College and Harvard University. Speaking with The Boston Globe back in 1993, she explained her mission as a journalist was simple: give people a voice, help them, and bring about change. "I'm a conduit to help other people. I don't want to sound too sentimental, but that's what I'm about," she said. "I want to use my celebrity to help people, to help bring about something that needs to be done."
Uma Pemmaraju's daughter remembers her mom's legacy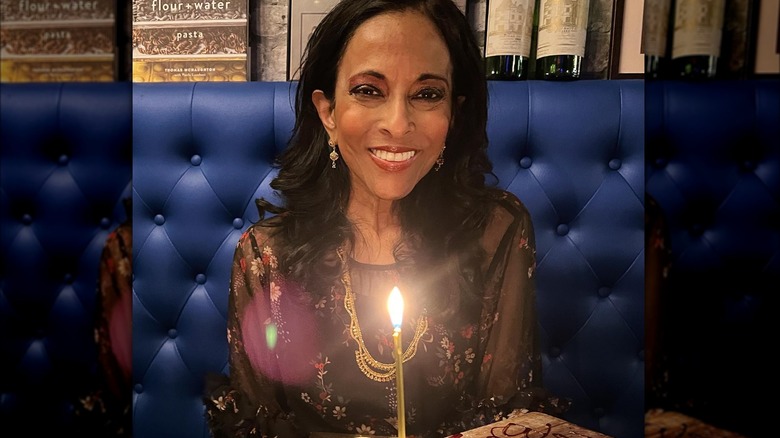 Instagram
Kirina Alana Devi, the daughter of news anchor Uma Pemmaraju, posted a touching tribute to her mother's life on August 10 on her Instagram. Along with a carousel of photos of Pemmaraju, Devi included a video message her mother took to wish her a safe trip in which Pemmaraju said, "I'll miss you, know that I love you always and you're always in my heart."
"To my very best friend," Devi began her tribute. "Words cannot express how deeply devastated I am to have lost you. Your bravery, kindness, and all of the laughter & light you filled every moment with has inspired me in every sense — You taught me everything I know, and have always been my rock no matter what has come our way."
In fact, Devi has followed her mother's ambitious footsteps in the entertainment industry, and it seems that Pemmaraju has always supported her daughter's dreams. According to Devi's profile, she is an actor who has dabbled in modeling and she's represented by BAM Management. When Devi graduated from the American Academy of Dramatic Arts in 2021, Pemmaraju congratulated her daughter on her Instagram. "A beautiful star from birth," Pemmaraju wrote under a baby photo of Devi. "To growing up as an amazing and talented life force that defines you today — your hard work, passion and dedication to your craft will lead you to your big dreams ahead."