Anne Heche's Legal Problems Are Only Just Beginning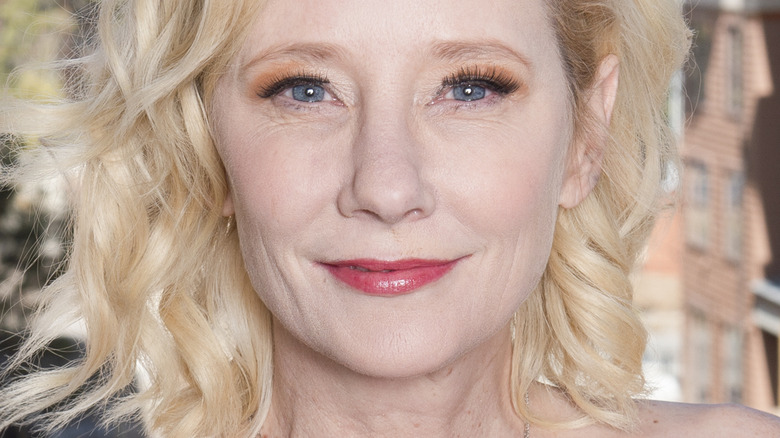 Michael Bezjian/Getty Images
Anne Heche could face legal consequences for the fiery crash that left her in "extreme critical condition" with severe burns. On August 5, the actor suffered serious injuries after crashing her Mini Cooper multiple times through the Mar Vista neighborhood of Los Angeles. Video obtained by TMZ appears to show the actress striking an apartment complex garage before speeding off. In a second clip, taken only moments later, what appears to be the same Mini Cooper owned by the "Volcano" actress is seen racing through a residential neighborhood moments before crashing into a home and erupting in flames. The actor was rushed to the hospital and has not regained consciousness since the accent.
According to Page Six, a photo taken after her collision with the garage appears to show a bottle of alcohol in her center console, suggesting that Heche may have been under the influence of alcohol during the crash, though that has not been confirmed.
Police have obtained a warrant to test Heche's blood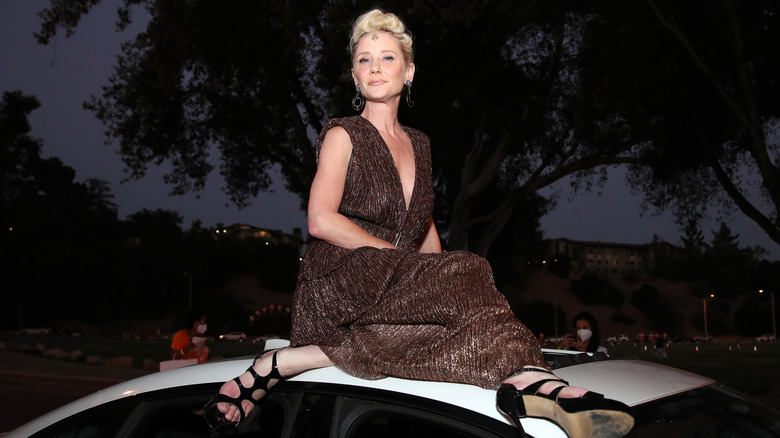 Rich Fury/Getty Images
Authorities believe that Anne Heche may have been intoxicated at the time of the crash, TMZ has learned. Whether or not the "Six Days, Seven Nights" actor was under the influence of alcohol, or any other substance, will be determined by the Los Angeles Police Department, who obtained a warrant to test her blood on the day of the accident. Authorities have yet to confirm the blood test results, and the investigation is currently ongoing. "If found intoxicated, [Heche] could be charged with misdemeanor DUI hit and run. No arrests have been made so far," a representative for the LAPD told Page Six. 
Legal analyst and former LA County deputy district attorney, Emily D. Baker, told People that investigations into possible DUI or reckless driving charges usually wrap up "pretty quickly," but that Heche's current condition may hamper the investigation. "Since she's in hospital, I imagine they will take their time. They're not going to be in a hurry to arrest," Baker told the outlet, adding that her status as a public figure will also play a factor in the investigation. A first offense DUI in California is a misdemeanor typically punished with probation, though jail time is possible.