The Real Reason Billie Eilish And Finneas Were Homeschooled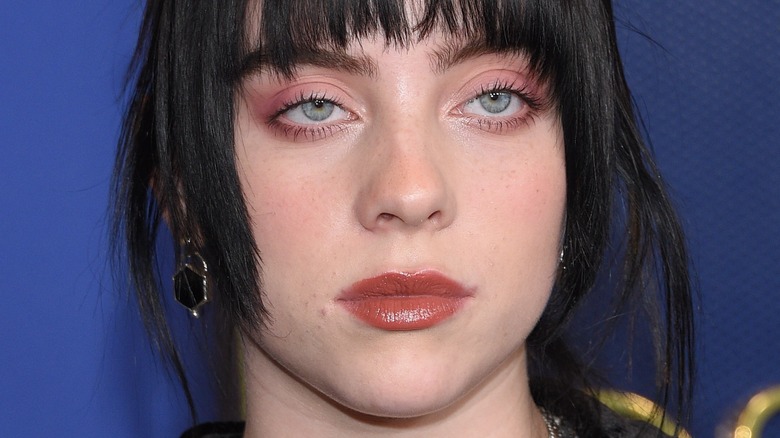 DFree/Shutterstock
Billie Eilish and Finneas are performers that needs no introduction, but we'll oblige. Eilish is a pop sensation that has been on the top of the charts since she emerged in the music scene as a teenager, and may just be one of the most well-known artists in the industry at the moment. 
"When We All Fall Asleep, Where Do We Go?" was her debut album in 2019 and the rest was history. This album gave the musical star the loyal fanbase needed to further her career and she's got the recognition and awards to prove it. Hit singles like "When the Party's Over," "Bury a Friend," "Everything I Wanted," and "Bad Guy" were amongst her whopping 30 songs that landed on the Billboard Hot 100. Along with many accomplishments, the beloved singer also bagged many awards for her debut album as well, including winning a Grammy for album of the year. 
Needless to say, Eilish has impacted the music industry in a major way and her brother, producer Finneas, is doing the same. Between the two of them, the musical family has a laundry list of achievements under their belt. The renowned musicians owe much of their success to their homegrown talent, and Eilish has even shared that her music is inspired by their upbringing. Part of their upbringing included their homeschooling, and the real reason Eilish and Finneas were homeschooled may surprise you.
Billie Eilish and Finneas focused on creative endeavors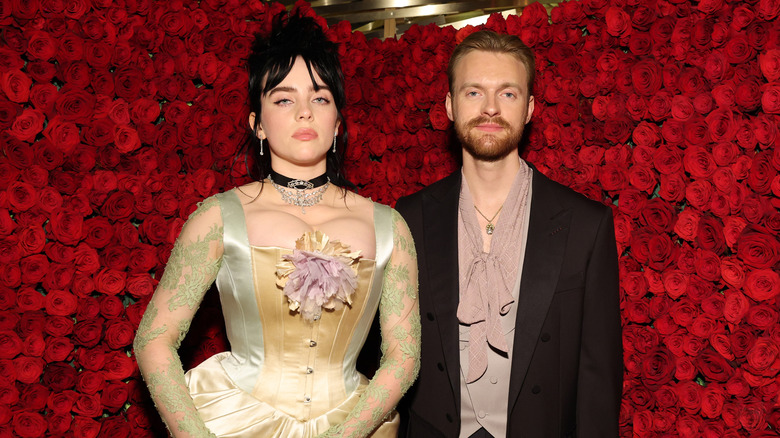 Cindy Ord/mg22/Getty Images
Some may see Billie Eilish and Finneas' upbringing and homeschooling as unconventional, however, it worked for the multi-talented siblings. In an interview with "We Are Family," a podcast by Parents in February 2022, their mother Maggie Baird, admitted that both Eilish and Finneas were "very creative and very alert babies." Baird shared that homeschooling the two was a conscious decision between her and her husband, Patrick O'Connell.
The apple doesn't fall far from the tree for Eilish and her brother, as their parents are both in the entertainment industry. Baird has a few roles under her belt such as her part in "Life Inside Out," per IMDb, whereas O'Connell's IMDb states he had a role in "Iron Man," amongst others. Knowing their history in entertainment, it's clear to see that both Eilish and Finneas had a creative bone as well. The decision to homeschool the two appeared to be a no-brainer, as they wanted to provide both Eilish and Finneas with the opportunity to lean into and explore their artistic visions.
"Our whole stance was, general knowledge is all," he told Rolling Stone in July 2019. "You need to know why the sky is blue, but you don't need to memorize a bunch of esoterica you'll never use."
Billie Eilish and Finneas were happy to be homeschooled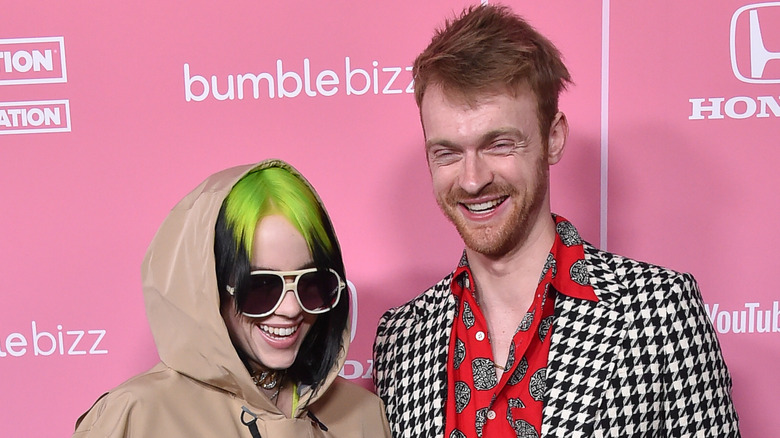 DFree/Shutterstock
Billie Eilish and Finneas are closer than ever, and their bond has only deepened due to their shared interest in music, and the ability to spend more time together due to their homeschooling.
"I'm so glad I didn't go to school because if I had, I would never have the life I have now," Eilish shared with Vogue in March 2020. The artist shared that she did want a few aspects of school such as having "a locker," or going to "a school dance," however there weren't many other aspects that were of interest to the singer, who concluded that she "actually don't want to do the school part of school at all." Based on a previous interview with Your Teen Mag, Finneas shared similar feelings on being homeschooled, as he expressed he was thankful to be homeschooled and that the experience was a "positive thing" and "all about self-discovery." Later in the interview, he continued, "It's something that I've really enjoyed and thrived under."
We're not saying that being homeschooled will turn you into an overnight pop star, but if it means more creative freedom, that's a bonus! Clearly, Eilish and Finneas are evidence of their upbringing paying off.