Kevin Federline's Tell-All Interview Gets Cut For A Heartbreaking Reason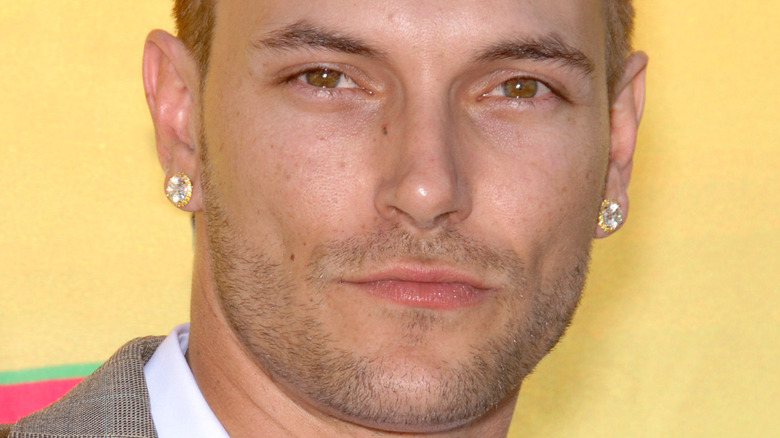 Featureflash Photo Agency/Shutterstock
Britney Spears and Kevin Federline share a complicated past and present, especially regarding their co-parenting history. Over the years, the former couple, who divorced in July 2007 after three years of marriage, have had various custody arrangements of their two sons, Sean Preston and Jayden James, per People. 
In 2007, Spears infamously lost custody of her kids due to her alleged usage of drugs and alcohol, per Today. According to People, Federline had sole custody for several years. In October 2021, via another People report, Federline's attorney Mark Vincent Kaplan said that since the end of Spears' conservatorship, their sons "should be able to benefit from the removal of stress from her life so that they have their mom at her best."
Currently, that doesn't appear to be the case, as her teenage sons didn't attend Spears' recent wedding to Sam Asghari. While Federline has kept much of his personal life private, he's now revealing the nitty-gritty details about fatherhood and his family in an exclusive interview.
Parts of Kevin Federline's interview were 'too hurtful' to air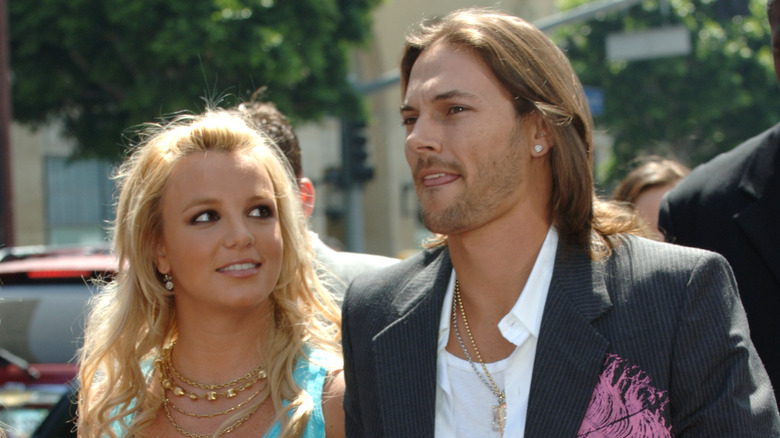 Featureflash Photo Agency/Shutterstock
An upcoming interview with Kevin Federline on ITV News is already making waves, and there's lots to unpack. The tell-all interview is more of a tell-almost interview, as certain segments will be omitted in the airing, however what we already know is climatic. In a clip shown on the British morning show "Lorraine," Federline revealed that his and Britney Spears' sons are not seeing their mother at this time, which was their decision and not Federline's. Another sore spot for the teenagers is Spears' risqué Instagram photos.
On "Lorraine," the interviewer, Daphne Barak, explained why certain parts of the interview won't be shown, explaining, "I feel it will be too hurtful. I don't think anybody meant to hurt these boys purposely." Though Spears is obviously a part of the saga, the interview tells another tale. Barak stated that this is "the story of the father, the boys, and how he successfully managed to bring them up against the odds with all this drama going on.
Spears aired out her frustrations on Instagram following Federline's intervirew. In a lengthy text post, she calls out Federline's "Big Booty" video in response to his statement about her suggestive pictures, and writes, "Other artists have made much worse when their children were extremely young!!!!" She concluded her post by adding, "I'm not surprised at all with their behavior and their approach to what I've had to deal with."