Britney Spears' Wedding Will Be Missing Two Very Important Guests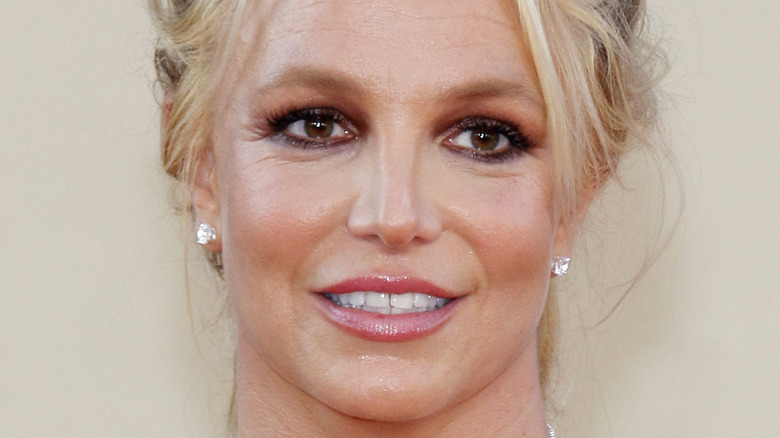 Tinseltown/Shutterstock
Britney Spears has kept fans updated on her wedding plans as she prepared to marry fiance Sam Asghari. The couple announced their engagement in September 2021 when the popstar posted an Instagram video showing off her engagement ring. "I can't f***ing believe it," Spears wrote in the caption alongside a series of ring emoji. The next month, the "Toxic" singer told fans the wedding planning had hit a roadblock. "We have a predicament, a really big problem right now. I have no idea where I want to get married," she said in an Instagram video posted in October 2021. "We don't know if we want to get married in Italy, or Greece, Australia, or New York City," Spears added. At the end of the clip, Spears said she would "ask the fans" for help in choosing a location.
As the big day approached, the "Mickey Mouse Club" alum teased details about her wedding. On May 8 she uploaded a photo to Instagram that gave a glimpse of her wedding dress. "And yes, this is the veil to my wedding dress," Spears wrote in the caption of a photo that saw a cat perched atop the veil. At the time it was unknown to fans just how quickly the wedding day was approaching.
On June 9, it was reported that Spears and Asghari were getting married that day in "an intimate ceremony," per TMZ. Later it was revealed, that the comparatively low-key affair would be missing a couple important guests.
Britney Spears' sons missed her wedding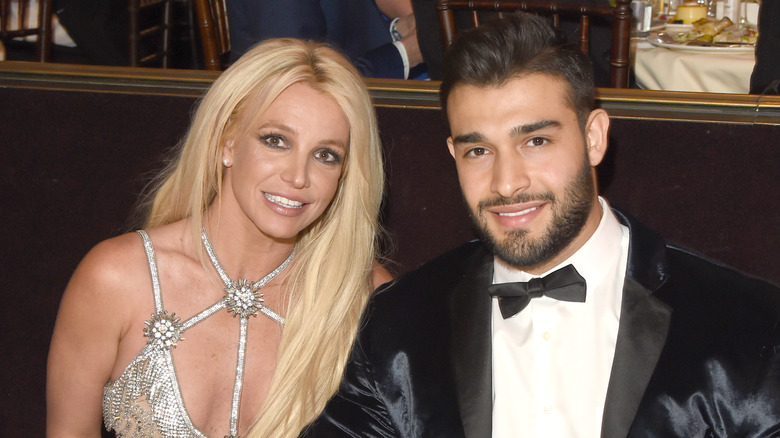 J. Merritt/Getty Images
Britney Spears and Sam Asghari's wedding was reported to have around 100 guests, but two important members of the singer's family would be noticeably absent. Neither of Spears's two sons — Sean Preston Federline, and Jayden Federline — would be attending her wedding, per TMZ. The information was confirmed to the outlet by Kevin Federline's lawyer, Mark Vincent Kaplan. "Although the boys will not be in attendance, Kevin and the boys are happy for Britney and wish her and Sam all the best going forward," the lawyer said on their behalf. The two boys were not the only members of the family that would be conspicuously absent from the big day, as neither of Spears' parents nor her sister Jamie Lynn Spears would be at the nuptials.
After a well-publicized battle to end her conservatorship, tensions remained high between Spears and certain members of her family. As the "Crossroads" actor and Asghari put the event together they decided to leave her family off the guestlist. "As of now, there will be none of her family who is invited to wedding," a source told Us Weekly in December 2021.
The "Stronger" singer wrote about her evolving relationship with her teenage sons on Instagram. "My boys' birthdays were last week ... and unfortunately they are growing up and want to do their own things," Spears wrote in September 2021. Earlier that year, in March 2021, a source said her two teenagers preferred "to stay out of the limelight," per Entertainment Tonight.