Ed Westwick Accused Of Sexual Assault By A Third Woman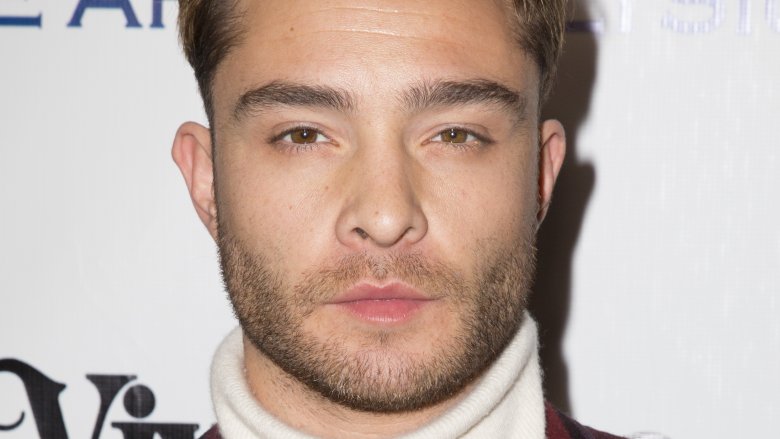 Getty Images
A third person has come forward with allegations of sexual assault against the Gossip Girl star.
In an article published by BuzzFeed on Tuesday, Nov. 14, 2017, creative producer Rachel Eck accused Ed Westwick of sexually assaulting her on the evening before the 2014 Academy Awards. A 23-year-old executive assistant at the time of the alleged incident, Eck said she was introduced to the actor by her ex-boyfriend, Australian film producer Kaine Harling. The three had met up at the Sunset Marquis hotel in West Hollywood around 2:30 a.m. that night.
Westwick "asked me to invite a friend to hang out with the three of us," Eck recounted. "When I didn't bring a girl for him he turned his sights on me," she said, adding that he would "try to kiss me or kind of push me up against a wall" whenever Harling left the room. While she "pushed off" Westwick after every unwanted advance, "it got worse and more handsy" as the evening went on.
Eck eventually told Harling about Westwick's behavior, but said he brushed it off, saying his friend "didn't mean it." When she finally decided to leave, she was told the Wicked City actor wanted to apologize. "Ed then pulled me onto the bed and aggressively groped [my breasts]," Eck said. "I shoved him off as quickly as I could and left." 
As previously reported, Westwick was recently accused of rape by two other women, actresses Kristina Cohen and Aurélie Wynn. These alleged incidents also occurred in 2014, and the Los Angeles Police Department has since launched an investigation. During her interview, Eck admitted that, until Cohen and Wynn came forward with similar allegations, she'd felt alone, as if what had happened to her "just seemed to be accepted." She added, "I have never felt so uncomfortable in a situation like that in my entire life."
At the time of writing, the British actor, 30, has yet to respond to Eck's accusations. However, he'd previously denied the other women's claims on Thursday, Nov. 9. "It is disheartening and sad to me that as a result of two unverified and provably untrue social media claims, there are some in this environment who could ever conclude I have had anything to do with such vile and horrific conduct," he tweeted. "I have absolutely not."
Westwick is, unfortunately, one of several men in Hollywood to be accused of sexual abuse since film producer Harvey Weinstein's ongoing scandal first shocked the entertainment industry in October.