The Truth About Anne Heche's Relationship With James Tupper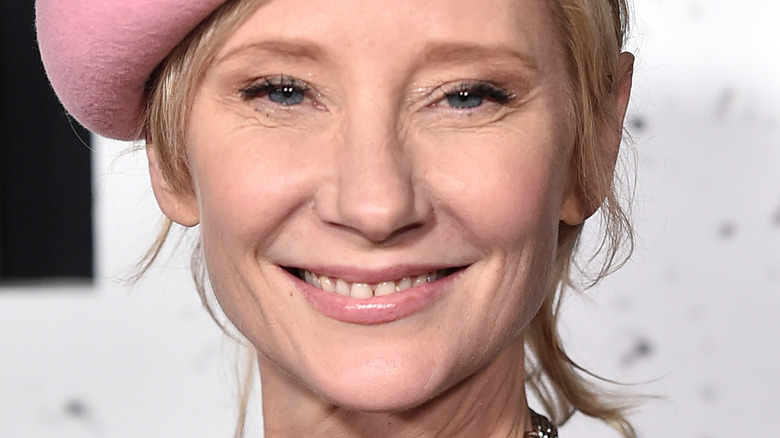 Alberto E. Rodriguez/Getty Images
Anne Heche is in "extremely critical condition" following a tragic accident on August 5, according to Deadline. A rep for the "Cedar Rapids" actor confirmed the update to her condition and revealed that Heche sustained substantial injuries during the car crash. "She has a significant pulmonary injury requiring mechanical ventilation and burns that require surgical intervention," the statement read. "She is in a coma and has not regained consciousness since shortly after the accident." While initial reports suggested that Heche was conscious, it appears that her condition has worsened since her hospitalization.
Heche has had a storied acting career that included starring roles in productions like "The Brave" and "Men in Trees." It was during her stint on "Men in Trees" that the actor became romantically involved with her co-star, James Tupper. The couple would remain an item for over 10 years, before separating in 2018. Despite their extensive time together, the couple's relationship became very messy in the end.
Anne Heche and James Tupper had a heated child support battle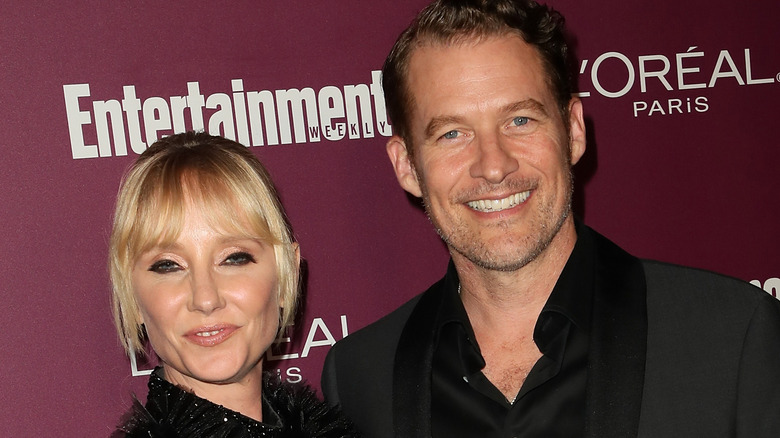 David Livingston/Getty Images
Anne Heche and James Tupper welcomed their son, Atlas, in 2009. However, following their split, the couple became involved in an explosive battle over their finances and the care of their child. In documents obtained by Radar Online, Heche accused her ex of locking her out of their family home. "James is essentially trying to keep me out of the house during my custodial time because I am contesting his sale of the Family Residence," Heche alleged. According to the actor, Tupper devised a plan to sell and keep the profits.
Tupper denied Heche's claim, and provided a shocking explanation for why the actor may have thought she was locked out of the home. "I truly do not understand this drama and hope it isn't linked to extended drug use," Tupper said in his 2019 declaration. Adding of the accusation, "This is absolutely false. I did not change the locks, nor did anyone else." Tupper went on to explain that the "Nip/Tuck" actor could have easily gained entry into the home by contacting her eldest son, Homer, who was also at the residence at the time. Tupper's attorney, David Alden Erikson, suggested that Heche's claims lacked validity simply because Tupper's name was the only one listed on the deed. 
Heche later confirmed that she signed the deed over to Tupper, but said it was only for him to refinance the house. The couple eventually sold another home they shared, for $1 million.
James Tupper wished Anne Heche well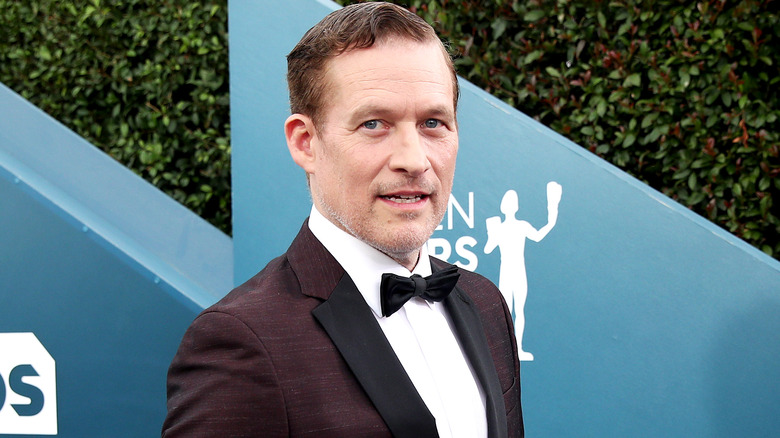 Rich Fury/Getty Images
Days after Anne Heche's saddening car crash, her ex-boyfriend, James Tupper, shared a touching message to the actor online. "Thoughts and prayers for this lovely woman, actress and mother tonight anneheche," Tupper wrote on Instagram. "We love you." Alongside the message, Tupper shared a photo of Heche with their son, Atlas.
Thomas Jane — who dated the "Save Me" actor from 2019 to 2020 — also shared an update on Heche. "My heart goes out to Anne and her two sons," Jane told Daily Mail. "As of right now Anne is stable and expected to pull through. My thoughts and prayers are with Anne, one of the true talents of her generation. Thank God no one else was hurt"
Similarly, Heche's former co-stars have also sent well wishes to the actor. "I just wanted out my best wishes and all my love to Anne Heche ... There's not a lot of women I've worked with that are brave in the way that Anne is brave," Alec Baldwin said in a video posted to Instagram. Rosana Arquette tweeted, "Anne Heche is in the hospital severely burned from a car accident this is really tragic. Pray for her."