Steve Martin's Career News Is Sure To Disappoint Fans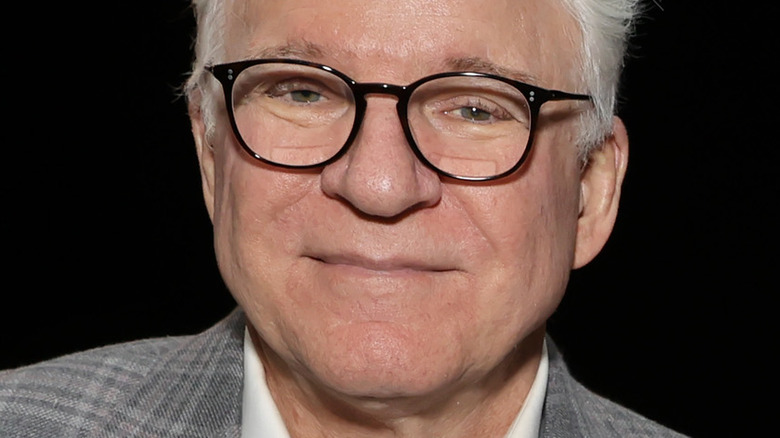 Amy Sussman/Getty Images
Steve Martin is one of the prolific multifaceted artists of his time. Not only has he been acting for over 60 years, but he has also been a producer, writer, novelist, musician, and director in myriad works through the years. From tv shows to major motion pictures and the stage (remember "Bright Star"?!), Martin is a rare multi-threat in his industry. But he has never taken it for granted. He even told The Irish Times in 2021 he has always been concerned his success would fade.
Despite the fear, Martin's career hasn't dimmed — and neither has his personal life. He married writer Anne Stringfield in 2007, and five years later, they welcomed a daughter. Now Martin is in his mid-70s while is daughter is not quite 10 years old yet, and fatherhood takes up much of his time, as he told AARP. "I think if I'd had a child earlier, I would have been a lousy father because I would have misplaced my attention on my career," he admitted to the magazine at the time. "I am very forthcoming with her, and it's great." 
Given Martin's penchant for fatherhood, it's none too surprising to hear his latest career news — no matter how it may sting fans.
Steve Martin seems ready to move on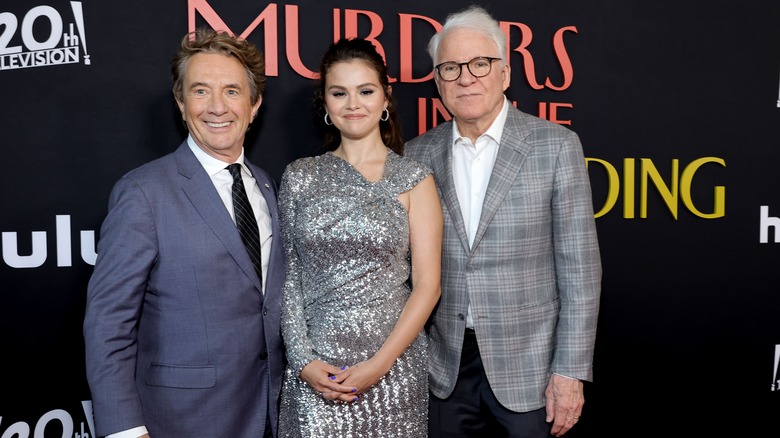 Amy Sussman/Getty Images
Some artists have a hard time not making art. For legend Steve Martin, stopping altogether has never worked out because he still enjoys it. "How long have I been doing comedy?" He facetiously asked The Hollywood Reporter. "60 years? I'm still having fun finding those things [bigger joke reactions.]" Even so, before his hit show "Only Murders in the Building" with Martin Short and Selena Gomez (among other artistic projects), Martin was ready to slow down. Now it seems he's more set on the idea of doing less–without saying the word retirement, of course.
"When this television show is done, I'm not going to seek others. I'm not going to seek other movies. I don't want to do cameos," he stated. This is, weirdly, it." Still, Martin holds his popular live shows with Short dear. "We were very happy just doing the live show," Martin shared (the current tour is hilariously titled, " Steve Martin and Martin Short's You Won't Believe What They Look Like Today!"). "There may be a natural end to that — somebody gets sick, somebody just wears out — but I wouldn't do it without Marty."
Martin plans on doing shows with his friend Short for the foreseeable future, but outside of that, it sounds like he's ready to hang up his hat and enjoy a slower pace of life with his family.