Why Jenny McCarthy Didn't Like Working With Whoopi Goldberg On The View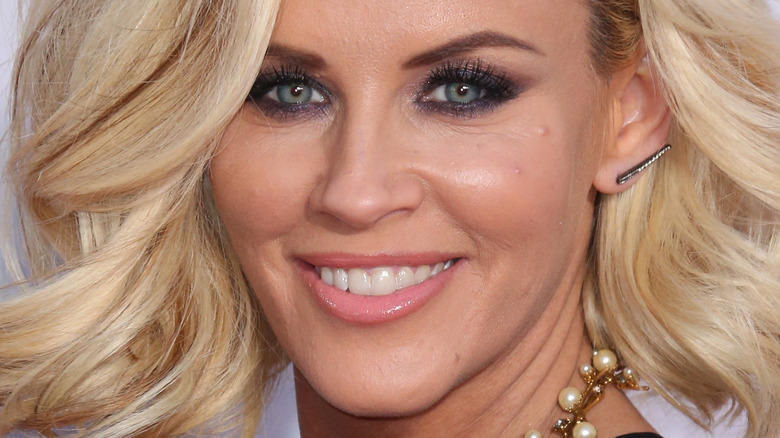 Kathy Hutchins/Shutterstock
Jenny McCarthy felt interrupted by Whoopi Goldberg
Back to that bombshell book for a second, because that's where Jenny McCarthy got candid about what it's really like to work with Whoopi Goldberg. "The Masked Singer" judge claimed in "Ladies Who Punch: The Explosive Inside Story of The View" that Goldberg had a very strong presence on the show that was hard to match up to. Or speak over. Or be heard over. "I was able to get a point out in three words — like 'I don't agree' — and that's all I would be able to say. I would be stepped on or interrupted," McCarthy claimed. "To me, Whoopi had an addiction to controlling people's thoughts, their words, the room, the table, your feeling, your mood. She had an addiction to controlling all of it and everybody," she added, claiming she wasn't about to kiss up to the actor because of her own strong personality. McCarthy went on to liken her time at "The View" table to "Survivor," suggesting it was a constant power struggle from Goldberg and Barbara Walters on who would moderate.
While it's not clear how deep the drama between McCarthy and Goldberg really went, fans noticed the latter was noticeably missing when the show said bye bye to the former and Sherri Shepherd during their final live sit-down in August 2014. As for why she was MIA? A rep told E! News Goldberg had other work commitments that prevented her from attending the farewell episode.
What Whoopi Goldberg thought of Jenny McCarthy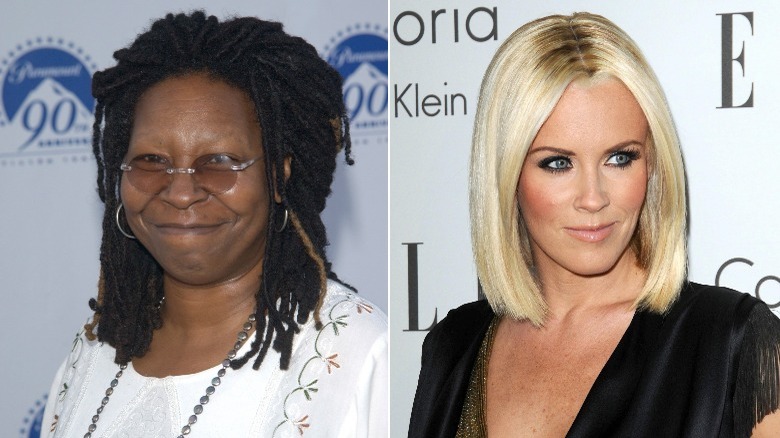 Featureflash Photo Agency & s_bukley/Shutterstock
So now we know what Jenny McCarthy had to say about working with Whoopi Goldberg, what does the latter actually think of the former? Well, we know she didn't attend McCarthy's last live episode, but, aside from that, Goldberg has actually been pretty quiet when it comes to McCarthy's claims. The star appeared to stay quiet about the allegations, at least in public, though we know the actor is more of a fan of hashing things out behind closed doors if need be. "If I'm going to fight you, I'm not going to fight you in public," she told Vulture in 2020, claiming she prefers to go at it behind closed doors if she has an issue with someone.
It also seems, though, that Goldberg doesn't seem too bothered about all the controversy she's courted on the talk show over the years. "I never thought I would get in as much trouble as I seem to have gotten in. You have to be prepared for half the country to hate you every day," the "Ghost" star confessed to E! News in 2007 of what it's really been like on "The View." "It's a lot to carry but that's why I try not to look back."