Anne Heche's Advice To Her Younger Self Is Sure To Hit Fans Hard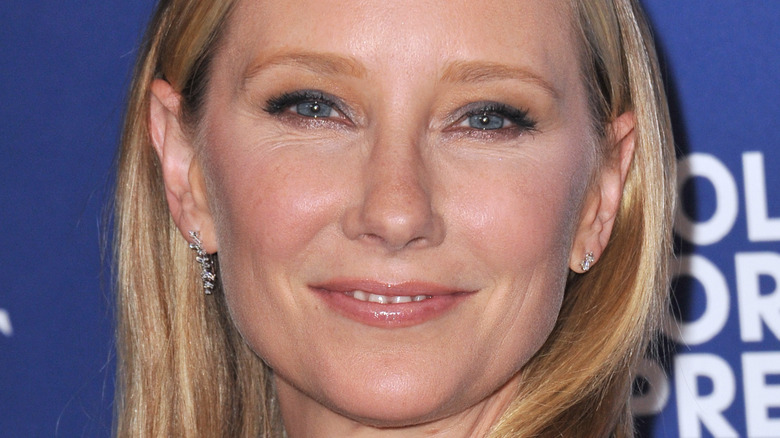 Jaguar PS/Shutterstock
As Hollywood mourns the tragic death of Anne Heche, those who worked alongside the actor have taken to social media to lament the loss and offer their condolences to the family she leaves behind. Ed Helms, who starred opposite the actress in the 2011 comedy "Cedar Rapids," called the news of her passing "heartbreaking" and praised Heche as "a truly epic, vibrant spirit and a profound talent." Robert de Niro, who worked with Heche on the 1997 black drama "Wag the Dog," called her a "wonderful actress" whom he "enjoyed working with."
Despite the outpouring of support after her horrific accident, the star had a tumultuous relationship with Hollywood. Acting allowed Heche to channel the grief of her troubling childhood into fame and fortune, but when she didn't play by the rules, Hollywood deemed her persona non grata and blacklisted her from the entertainment industry. The actor reflected on her time in show biz shortly before she died, including the advice she would give her younger self, and it's sure to hit fans hard against the backdrop of her recent death.  
Anne reflected on the help she could've received from colleagues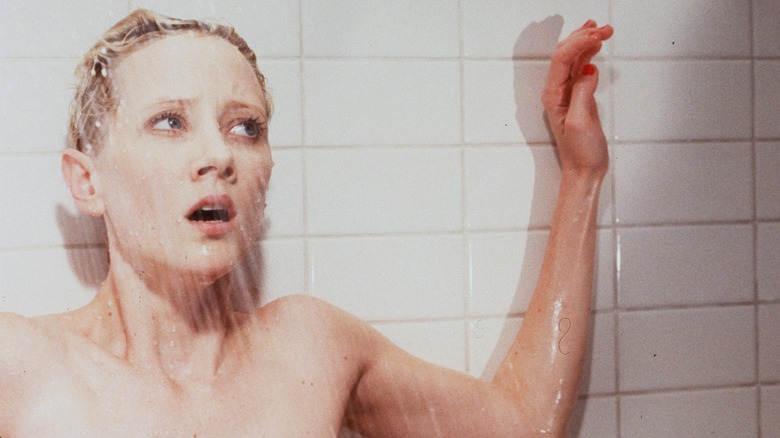 Getty Images/Getty Images
Throughout the 1990s, Anne Heche became a pop culture mainstay and starred in some of the biggest titles of the decade, including "Volcano" and "Six Days, Seven Nights." In 2020, the actor spoke to Backstage about her heyday in Hollywood and her chops as a performer — including the advice she would give her younger self. "I would've taken more advice and asked more questions. I was a bit of a wild animal, as my agent used to describe me," she told the outlet, noting that she didn't have any connections in the entertainment industry at the time.
"I met many people who wanted to help, and I didn't see they were trying to help me because I was trying to be strong and do what I thought was right," she added. Her confession is all the more heartbreaking considering Heche's struggles with substance abuse, and the fact that a blood test showed that she had cocaine in her system at the time of her fatal crash. 
"Listen to people," she advised her younger self. "Open up your heart enough to know that people are trying to help, because they are."