The Truth About Annabelle Wallis And Sebastian Stan's Relationship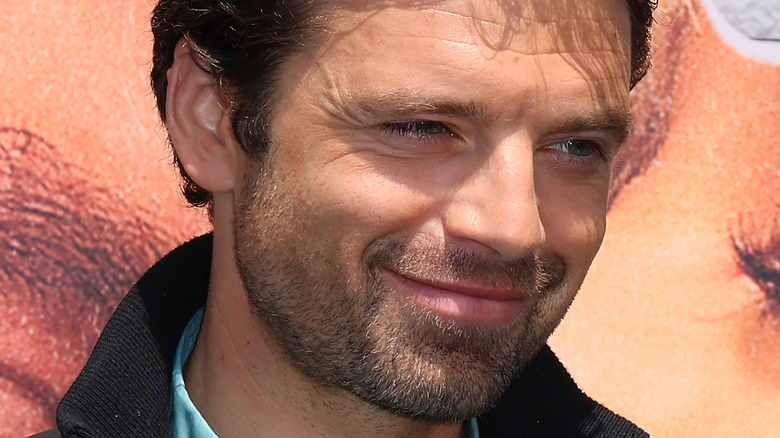 Leon Bennett/Getty Images
"Peaky Blinders" actor Annabelle Wallis was last linked to "Star Trek" actor Chris Pine. The two sparked romance rumors when they were seen getting cozy in public multiple times, per People, and later confirmed those rumors when they were seen holding hands on a walk. It was also reported that the pair isolated together during the COVID-19 pandemic lockdown. But, after four years of dating, the couple called it quits.
"Chris and Annabelle have broken up," a source told Us Weekly on March 2. "[They] haven't been together for a few months now." There have been no updates as to why the couple broke up, or if the split was amicable or not, as it seems they prefer to keep their relationship matters private.
Marvel actor Sebastian Stan, on the other hand, was previously linked to Spanish actor and model Alejandra Onieva. Their relationship was deemed controversial, however, amid allegations that Onieva engaged in racist behavior in the past, per The U.S. Sun. Although the two never officially announced their breakup, fans speculated that they split after Stan was seen kissing another woman at a party — that's where Wallis comes in.
Sebastian Stan and Annabelle Wallis spark romance rumors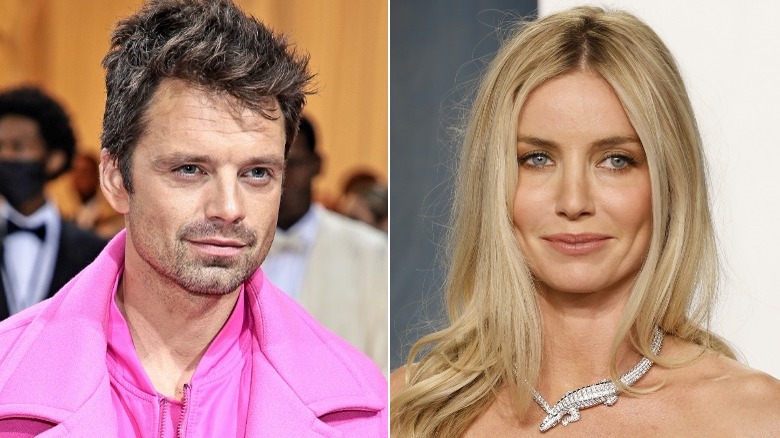 Dimitrios Kambouris & Frazer Harrison/Getty
Dating rumors surrounded Annabelle Wallis and Sebastian Stan after photographer Myles Hendrick posted a slideshow of pictures from "Twilight" actor Robert Pattinson's birthday party in May. One of the photos included Wallis and Stan sharing a smooch, per Grazia, but the photographer took the post down and reposted it without the picture shortly thereafter. Fans already screenshot the photo, though, and took to social media to share the image. In June, the two were also spotted having dinner in Los Angeles.
"Annabelle Wallis and Sebastian Stan had dinner at Mother Wolf in Hollywood with two older couples and a man," an eyewitness told Entertainment Tonight. "It seemed like a date night for Annabelle and Sebastian and they seemed comfortable and at ease with each other." The witness added, "At different points in the night, Sebastian put his hand on Annabelle's back."
The following month, the Avengers actor and the "Malignant" star were seen getting lunch in Manhattan's West Village and later walking Wallis' dog, per the Daily Mail. The media outlet reported that they "cozied up" to each other. Neither Stan or Wallis have confirmed their budding relationship, but the "Pam & Tommy" star has been at the center of dating rumors before.
Sebastian Stan is no stranger to romantic speculation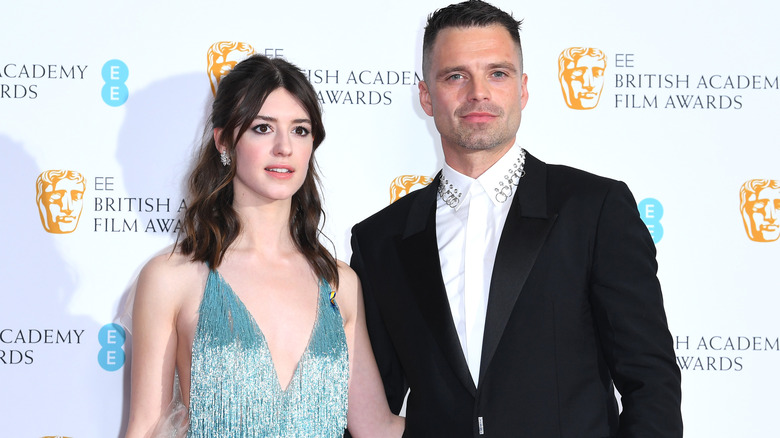 Joe Maher/Getty Images
Sebastian Stan — who has been linked to "Gossip Girl" co-star Leighton Meester, "Glee" actor Dianna Agron, and "Revenge" actor Margarita Levieva — had reportedly "grown close" to his "Fresh" co-star Daisy Edgar Jones, per the Daily Mail. The actors were seen hanging out with each other during a weekend in March, as they had a glass of wine together.
Although the reports and pictures sparked some romance rumors between Stan and the "Where The Crawdads Sing" star, The Sun shut down the speculation, as a source told them that, "They're colleagues and mates." At the time, the "I, Tonya" actor was still linked to Alejandra Onieva.
Two months later, Stan was seen kissing Annabelle Wallis amid both of their breakups with their previous significant others — reported or unreported. According to Grazia, there have been no previous reports that linked the two actors before the kissing picture surfaced, but the media outlet speculated that they could have met at the 2022 Met Gala. Whether it's just a fling or a romantic relationship, we hope both Stan and Wallis have fun together.