Justin Sylvester Explains His Uncomfortable On-Air Moment With Jenna Bush Hager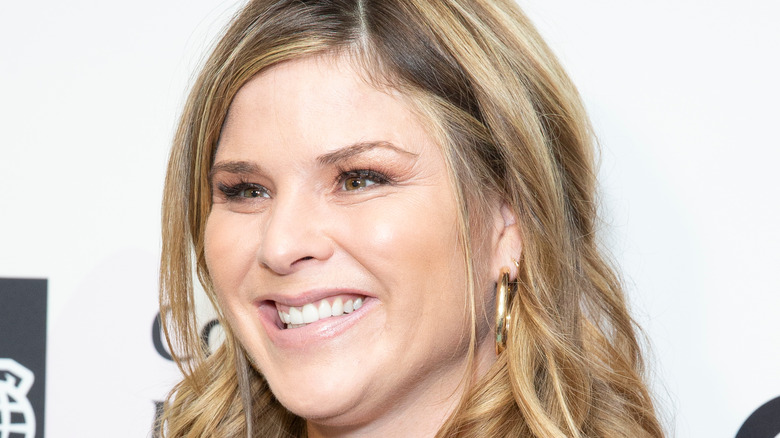 lev radin/Shutterstock
Pairing former first daughter Jenna Bush Hager with veteran host Hoda Kotb for "TODAY" on NBC was an interesting choice by all accounts. However, the ratings for the show proved the two a popular match. Kotb herself even joked about how their excitement to work together causes them to interrupt each other frequently.
Occasionally, "TODAY" brings on guest hosts if one or both can't film for whatever reason. A regular guest on the series, Justin Sylvester of "Daily Pop," proved that maybe Hager's chemistry with Kotb doesn't translate to other hosts. During a cooking segment, Hager awkwardly tried to put her hands on Sylvester's shoulder, causing him to push her away multiple times, per Page Six. As a result, social media ran with the uncomfortable scene, calling the host out for making Sylvester appear anxious.
"1:27 That's one... 1:34 That's two... 1:47 That's three... 1:57 That's four... 2:04 That's five. Then at 2:10, she asks him if he wants her to go all dejected and whatnot... What do you think the answer is?" wrote one fan, according to The Sun. However, Sylvester revealed that the awkward moment was perhaps an attempt at witty banter gone terribly wrong.
Justin Sylvester clarifies his feelings towards Jenna Bush Hager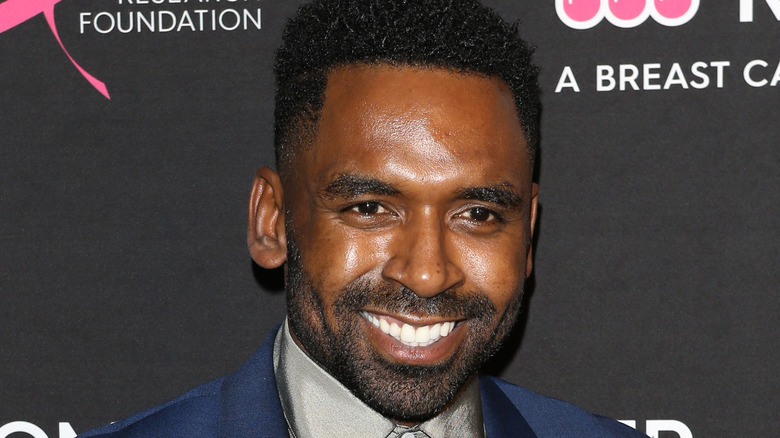 Kathy Hutchins/Shutterstock
After Jenna Bush Hager caught serious flak for touching Justin Sylvester, the latter made a point to set the record straight. In a video shared by The Shade Room, Sylvester explained, "People thought she was invading my space, but that's actually not the truth."
He then added that they were "flirting" with chef Andy Baraghani "because he was cute." He pushed her out of the way "so [he] could have a one-on-one moment with the chef, and people took it the wrong way!" Sylvester called out how "people just jump to conclusions," before praising Hager and confirming their friendship.
"By the way... when I tell you that girl is one of the nicest people I've ever met," Sylvester said, per Page Six. "Every time I'm on the show it's because she and Hoda request me and they're so good to me. She is awesome and you know, she's a big champion of mine, and still is. And I like her, people thought that she was invading my space."
Jenna Bush Hager gushes over the Today co hosts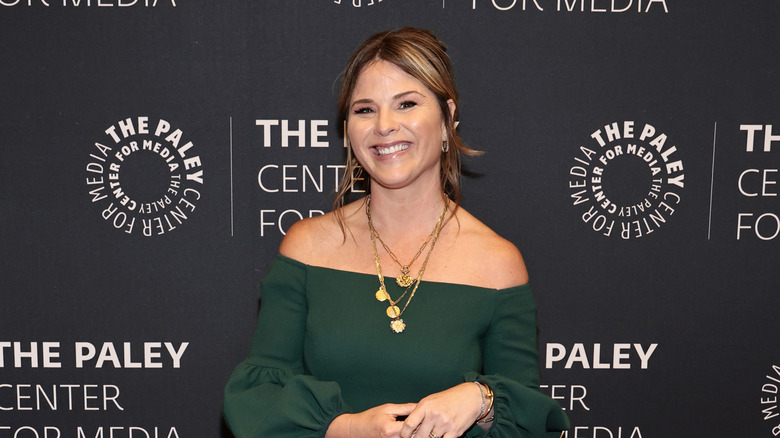 Jamie Mccarthy/Getty Images
The Justin Sylvester drama isn't the first time things have appeared a little tense on-camera — Jenna Bush Hager was accused of bad behavior on NBC's "TODAY." The Sun reports that Hager's actions towards Hoda Kotb drew criticism from fans as well. However, Hager maintains that she and her work "sisters" from "TODAY" are all friends behind the scenes.
"I think it's so lucky to work with a group of incredible women," Hager said, per Entertainment Tonight. "Savannah [Guthrie] and I are such close friends, but of course Hoda. I rely on her in so many ways." She then added that Hoda helps her "not just at work, but personally." Hager is "constantly... asking advice from her" and "[looks] up to her in so many ways."
Given her kind words about Kotb and Sylvester's endorsement, it's reasonable to guess that the awkwardness on-screen was just a failed attempt at humor. After all, the "TODAY" hosts are not exactly known for their acting abilities.