Are Dorinda Medley And Carole Radziwill Still Friends?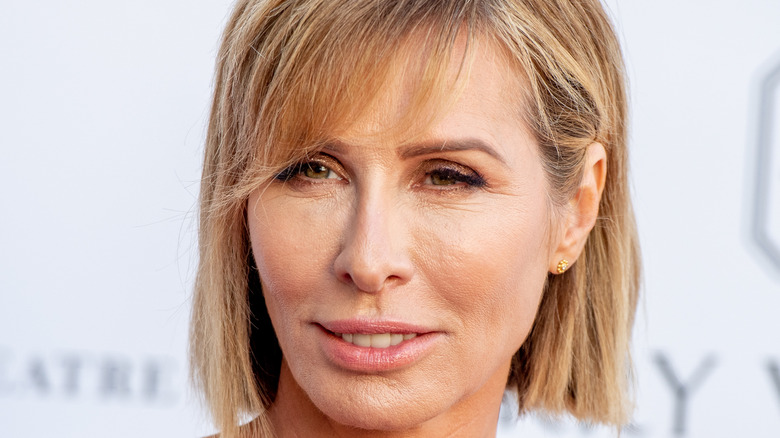 Roy Rochlin/Getty Images
Everything's bigger in the Big Apple! And for "The Real Housewives of New York City" that is especially true when it comes to friendships and the — almost guaranteed — blowups. For "RHONY" stars Dorinda Medley and Carole Radziwill, that couldn't be more true.
Joining the franchise during Season 5, Radziwill became a staple of the show. During her time, Radziwill became a fan favorite — even being voted to come back for the reboot. But after the former journalist's friendship with Bethenny Frankel went downhill, Radziwell left the show in 2018 to prioritize her mental health, per Page Six. Yet, during the last few seasons of Radziwill's tenure on the show, Medley was introduced — since both housewives had a lot in common, and joined the show grieving the loss of their late husbands, the two quickly became friends, per Us Weekly. But while these two found a common ground, it didn't take long for that to be shaken on the show. 
And with Radziwill and Medley both exiting the franchise on less than stellar notes — Medley left the show in 2020 — it has left fans wondering if these two have been able to put their problems aside and find their friendship once again now that they are both former housewives.  
Dorinda Medley and Carole Radziwill reunited in New York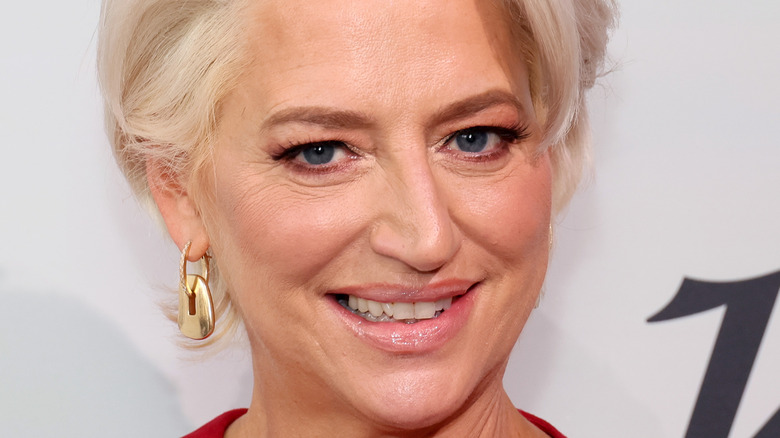 Dia Dipasupil/Getty Images
Following both Carole Radziwill and Dorinda Medley's departure from "The Real Housewives of New York City," fans have been wondering whether these two are still close — especially since following Radziwill's exit, as the former journalist hasn't been quiet about her disdain for the franchise, per Page Six. 
But luckily for fans, Radziwill's distaste for the show isn't toward Medley, because these two have remained close friends since leaving the franchise, with Medley even posting about one of their latest get-togethers. Taking to Instagram in early August, Medley shared a photo of a large dinner party she attended, with Radziwill sitting right across from her. "And 'Just Like That.' Old New York is back in town," Medley wrote alongside a red heart emoji.
And despite the dinner party including nine other people, it didn't long for eagle-eyed "RHONY" fans to notice Radziwill and Medley were back together again. Taking to the comments, many fans explained their excitement by writing different variations of the two stars' names with lots of heart emojis and exclamation points. Adding to that in the comments, other "Real Housewives" fans said they would love to see Medley and Radziwill return to the show, saying that they love the friendship these two continue to share. But while the post of these two excited "RHONY" fans, it doesn't seem like either is heading back to the franchise as they've only gotten closer since their exits. 
The two have always remained close since leaving the franchise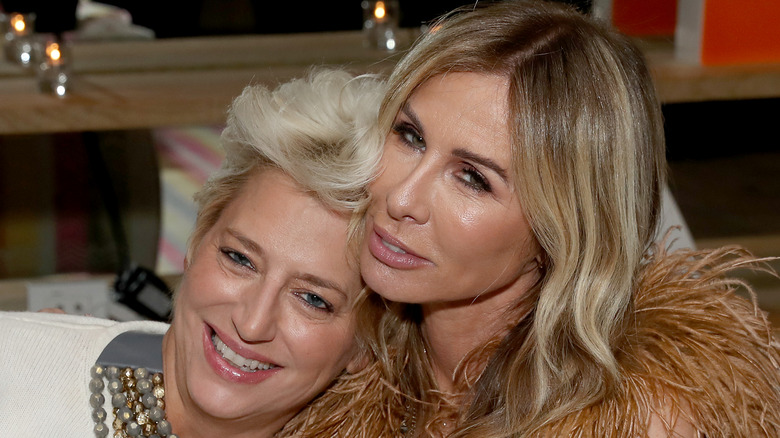 Bennett Raglin/Getty Images
Forgive and forget! Despite finding themselves in a few disputes on "The Real Housewives of New York City," after both Dorinda Medley and Carole Radziwill left the show, the two have remained close friends.
Though the two don't always post their friendship on social media, they've given fans glimpses of how they remain each other's biggest supporters. For example, after Medley announced her departure from the franchise in 2020, Radziwill spoke out, saying Medley was the only "real" housewife on the show. "So no more truth telling too. Trust me that's a main reason cast is let go. Telling the truth and exposing fake cast members and their storylines and how it's all manipulated by production," Radziwill tweeted, slamming the other housewives who were staying on the show. While unnamed in Radziwill's tweet, those housewives included Luann de Lesseps, Sonja Morgan, Ramona Singer, and Leah McSweeney, per People. 
Adding to that, Radziwill also posted a throwback photo of her and Medley alongside a sweet note. "Fans will miss her quips, her humor, her in your face bulls*** detector and her intelligence. But what they will come to miss the most is her honesty and realness in a sea of mendacity," the former journalist wrote. While Medley didn't respond publicly to Radziwill's tribute, knowing these two remain friends to this day definitely means they've found a new common ground — as former "Real Housewives."