Inside Bridgit Mendler's Marriage To Griffin Cleverly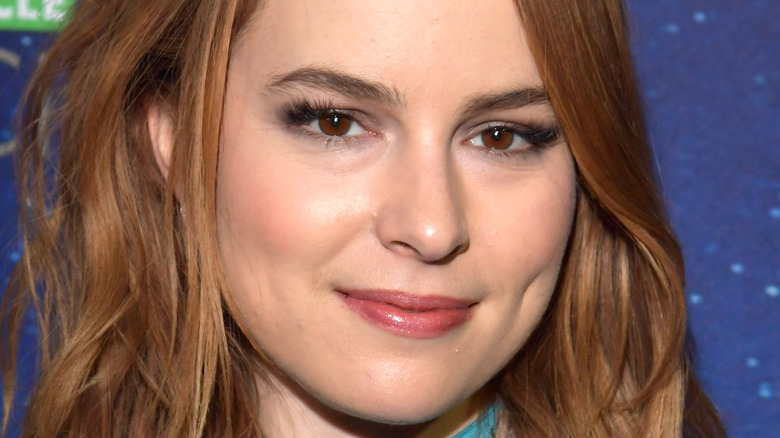 Lester Cohen/Getty Images
Everyone's favorite big sister, Bridgit Mendler, is continuing to give out the best advice — just this time through social media, rather than a video camera like on "Good Luck Charlie."
Since finishing her stint on Disney Channel in 2014, Mendler has had a bustling career. She took her acting skills to more roles that fit her age. For example, in 2014 Mendler starred in NBC's "Undateable," where she played Candace for two seasons before joining Netflix to star in "Father of the Year" and "Merry Happy Whatever," alongside fellow Disney Channel star Ashley Tisdale. But Mendler didn't just work to grow her acting career following her Disney Channel days, in fact, the actor went back to school as well.
In 2018, Mendler announced that she was attending the Massachusetts Institute of Technology, after graduating from the University of Southern California where she studied anthropology, per E! News. Then in 2021, Mendler announced she was going to Harvard Law School, per her LinkedIn profile. And as if growing an acting career and her education wasn't enough, Mendler also began dating and eventually married her significant other, Griffin Cleverly, during that time. And it seems Mendler is now teaching fans, the more private you keep your relationship online, the better off it is — because the "Good Luck Charlie" star rarely posts Cleverly. But without the frequent posts, it has left fans wanting to learn more about their favorite former Disney Channel star and her husband.
Bridgit Mendler and Griffin Cleverly married in 2019
Despite Bridgit Mendler's busy schedule as an actor and scholar, Mendler and Griffin Cleverly tied the knot in October of 2019 after two years of dating. The ceremony was on a beach and private for friends and family of the pair.
While the details about the wedding stayed close to the pair, Mendler did post one photo from the day, where she can be seen walking with Cleverly after the ceremony — smiling with their arms around one another. In the photo, Mendler is wearing an A-Line spaghetti strap dress with a tulle skirt. The Disney Channel star kept her hair down with loose curls and a veil on top of her head. Cleverly sported a dark suit with a red tie to match his bride.
While both Mendler and Cleverly only posted one photo from the wedding, the private ceremony between the two of them was "magical," Mendler told Extra. "There was a great sunset and there was actually even this dude who built a sandcastle behind us while we were getting married. While we are doing our vows, I could just see him in my eye line," Mendler said. And in a symbolic moment, in the photo Mendler posted, the sandcastle is visible on the left side of her and Cleverly. Other than that, the two didn't reveal more about their wedding or relationship. But it seems after leaving Disney Channel, staying private is Mendler's "Good Luck" charm.
Bridgit Mendler and Griffin Cleverly chose a private life following their wedding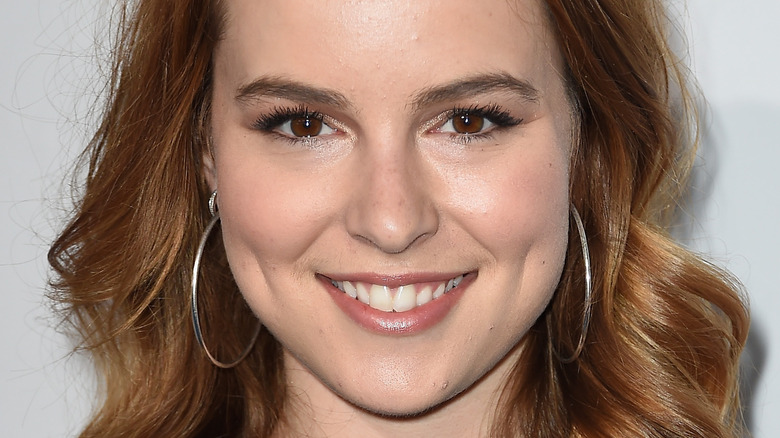 Frazer Harrison/Getty Images
Following Bridgit Mendler and Griffin Cleverly's wedding in 2019, the two have chosen to live a private life. She has only posted on Instagram a handful of times, yet one was a special birthday shoutout to Cleverly. "Happy 30th to my man!! Love you so much you wild person, can't wait to see you rock this decade," the "Good Luck Charlie" actor wrote in 2021, alongside a carousel of photos. But while the two keep their relationship away from the public eye, it seems to be working — and what they both want.
Back in 2016, Mendler explained that after being on Disney Channel and touring, she needed privacy and time away from the spotlight to find herself again. "I've always been a shy person, and so saying what I really feel without holding something back — it's hard because I don't want to disappoint [or] rock the boat," Mendler said at the time. But since then, it seems Mendler has found herself again, and done only what makes her happy — like releasing music back in 2017, getting back into acting, and by going back to school. And she has done it all with Cleverly, and her fans, by her side. "You're always told you need to fit into one neat little package...I feel like I am so many different things. And I love that about myself," Mendler said.