Inside Jada Pinkett Smith's Relationship With Will's Ex Sheree Zampino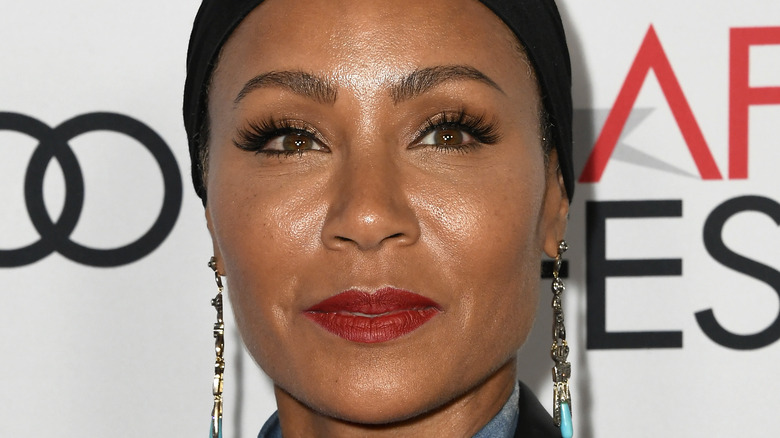 Frazer Harrison/Getty Images
Prior to Will Smith's relationship with Jada Pinkett Smith, the "King Richard" star was married to Sheree Zampino. The pair — who met on the set of "The Fresh Prince of Bel-Air" — tied the knot in 1992, but split after three years together. Smith opened up about the dissolution of his marriage to Zampino during a 2018 episode of Pinket Smith's "Red Table Talk."
"I had a realization I wasn't with the person I was supposed to be with," Smith recalled. "I was sitting in a stall and I was crying and laughing uncontrollably, and I knew [Jada] was the woman I was supposed to be with, but I was never getting divorced." Smith ended his relationship with Zambino shortly after that incident, and later began his relationship with Pinkett Smith.
Despite the sad end to their relationship, Smith and Zambino have seemingly remained friends. Similarly, her relationship with Pinkett Smith also appears to be solid.
Jada Pinkett Smith and Sheree Zampino had a messy start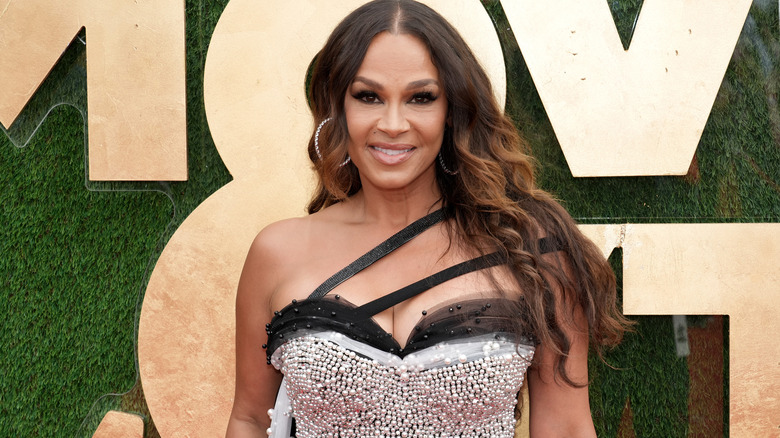 Jeff Kravitz/Getty Images
Jada Pinkett Smith and Sheree Zampino previously sat down for an episode of "Red Table Talk" and spilled all the details behind their once-troubled friendship. The pair recounted a tense exchange they previously had, after Pinkett Smith answered Trey Smith's cell phone. "Do you remember that conversation we had on the phone that time?" Pinkett Smith asked. "It was fighting words."
The Whoop Ash founder then responded, "Very few times in my life I can recall being checked real hard where I didn't have nothing to say. You did that, but you weren't out of line." She added, "You picked up the phone, and I wasn't really respectful." Zampino went on to confess that Pinkett Smith hung up on her. "I happened to say, 'B**ch, you living in the house I picked out,'" Zampino recalled. "And you said, 'It's my house now.'"
Pinkett Smith has been known to openly discuss her blended family, which also includes children Willow and Jaden Smith. In 2013, the talk show host penned an open letter to "a friend," and gushed over what she has learned since welcoming Zampino into her life. "My blended family made me a giant," she wrote. "Taught me so much about love, commitment and it has been the biggest ego death to date."
Sheree Zampino said Jada Pinkett Smith has been amazing to her son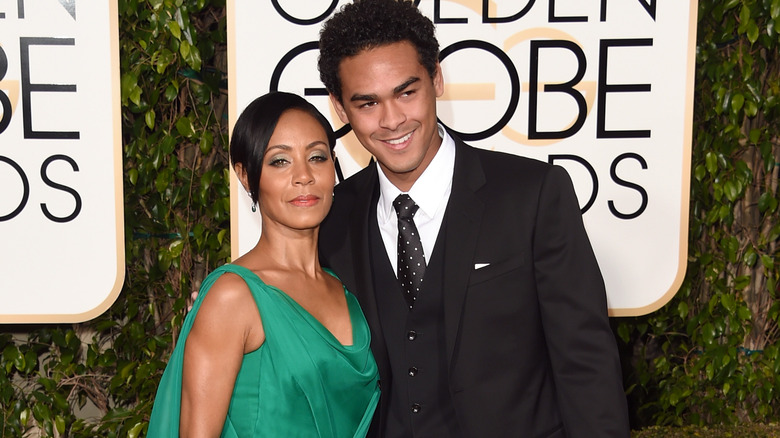 Jason Merritt/term/Getty Images
Sheree Zampino has also expressed her gratitude to Jada Pinkett Smith, who she says was always welcoming to her son, Trey Smith. When asked by Us Weekly how she is able to peacefully co-parent with Will Smith and Pinkett Smith, the reality star said that they way to her heart is by treating her son with care. "My only demand is that you're good to [Trey]. And if you're good to him, then what's the issue?" Zampino told Us Weekly. "[Jada's] always been amazing to him, she really has. And she loves him."
The "Hollywood Exes" alum also echoed those sentiments during an appearance on the "Behind the Velvet Rope" podcast, but also made another honest confession. "Sometimes, moms get jealous," Zampino said. "It's like, 'I'm getting jealous over another woman 'cause she's treating my child right?'" The entrepreneur went on to explain that maintaining her healthy co-parenting relationship with Smith and Pinkett Smith is easy, simply because they put their childrens' needs first.