The Project That Could Make Taylor Swift An Oscar Winner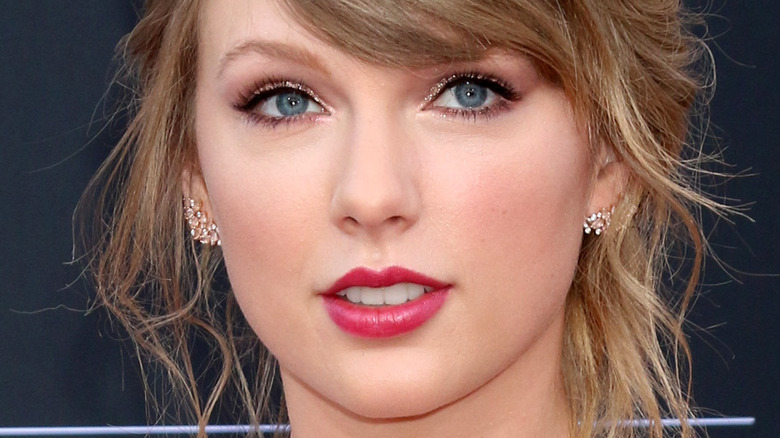 Kathy Hutchins/Shutterstock
If there was an award for perfection, Taylor Swift probably would've won it by now, and in all likelihood, she'd keep it where she keeps all her other honors, including her 11 Grammys and record-breaking 25 Billboard Music Awards. Despite all the accolades bestowed upon Swift, the singer has yet to count an Oscar among them — but it looks like that could change soon. The "Bad Blood" vocalist previously directed six music videos of her own, including those for "All Too Well," "The Man," and "Cardigan," all of which were ineligible for an Oscar, a prestigious award for cinematic achievements, because the Academy lacks an appropriate category.
We think Swift might after an EGOT — a designation given to those who have won an Emmy, Grammy, Oscar, and Tony Award — and with the kind of Oscar buzz she's getting over one of her most recent projects, Broadway might be the only stage she has yet to tackle.
Taylor Swift's short film has sparked Oscar buzz
Taylor Swift's "All Too Well: The Short Film," based on her finest piece of songwriting of the same name, has reportedly "received an Oscar-qualifying run," according to The Hollywood Reporter. That means the singer-turned-director is eligible to be nominated for an Academy Award in the Best Live Action Short category at next year's Oscars ceremony. It's a minor category, but not too shabby for a video based on a song about how Jake Gyllenhaal stole her red scarf.
"All Too Well: The Short Film," which stars Dylan O'Brien and Sadie Sink, is described by Swift as "a film about an effervescent, curious young woman who ends up completely out of her depth," and is the singer's first foray into filmmaking outside of her music videos. She dropped the 14-minute project online and at the AMC Lincoln Square in New York City in late 2021, where it received positive reviews upon release. CBR called the film "a powerful character portrait," while famed film critic Steve Pulaski lauded the short as "brilliant."