The Country Star You Forgot Appeared On Southern Charm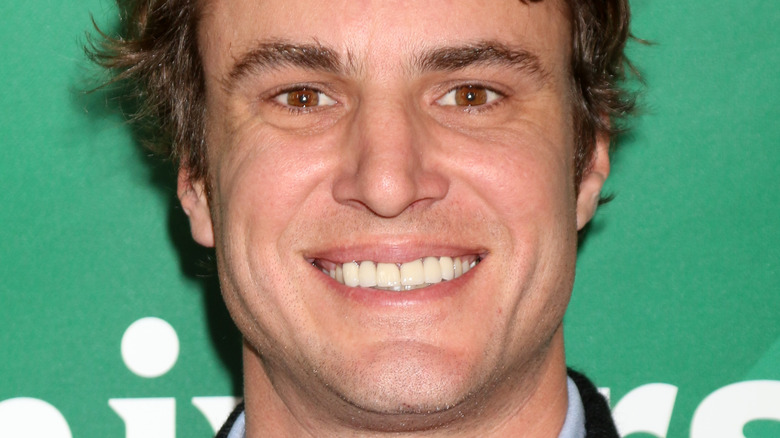 Kathy Hutchins/Shutterstock
Hey, y'all! Remember that time a huge country star popped up on Bravo's "Southern Charm?" No? Well, that's okay. We'll forgive you due to all the constant and oh so distracting drama that constantly plagues the popular reality show. Of course, some of the biggest dramas on "Southern Charm" stem from those very rocky romantic relationships (naturally!) with who is and isn't together often leaving even the most present viewer scratching their heads.
Madison LeCroy and Austen Kroll kept us guessing for years if they were on or off before they eventually called it quits for good — and now another split has rocked viewers. After two years together, Taylor Ann Green confirmed she and Shep Rose had called it quits, telling Andy Cohen on "Watch What Happens Live" in no uncertain terms on August 11, "We are not together." She also speculated that Rose may not have been 100% faithful to her during their romance, after a source claimed to People in July that he had been hesitant about getting married.
But when we're not trying to follow all the relationship drama on the Bravo show, one thing we are doing is looking out for famous faces. Of course, the cast themselves have gone on to become pretty famous in their own right, but we want to throw it back to the time a bona fide country star stopped by to say howdy and tried to nab herself a date.
Kelsea Ballerini's Southern Charm cameo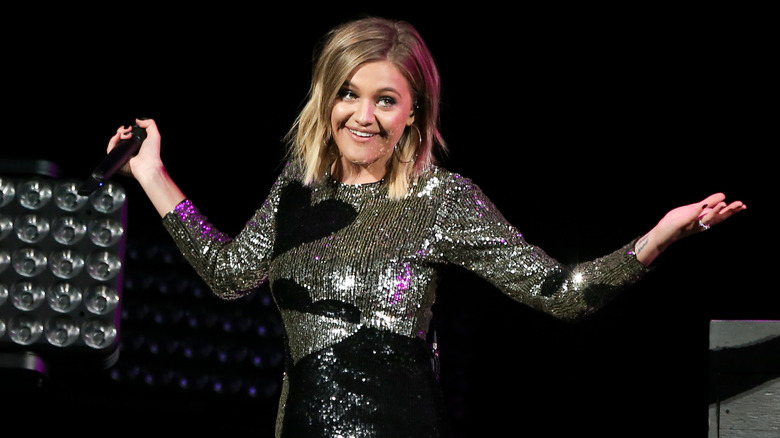 Debby Wong/Shutterstock
No, it's not "Peter Pan." It's Kelsea Ballerini! The country superstar appeared on Season 2 of "Southern Charm" under circumstances it sounds like she'd probably rather forget. This appearance went down as part of the 2015 episode "Dysfunction Junction," which saw Craig Conover and Shep Rose attempting to raise money for the Wounded Warrior Project by auctioning off dates with them. Those at the event then bid on the opportunity to step out with the reality stars... So step forward Kelsea Ballerini! Ballerini bid a whopping $5,001 for a date with Conover, per The State, but they never became a hot item. In fact, they never went on a date at all. The "Roses" singer told New York Post the date ended up being a prize on a radio station after she gave it away, admitting she mainly bid on an evening with Conover because her publicist thought it would be a good idea. "That was a spur of the moment thing," she shared.
Fans clearly loved seeing the star pop up on the show at the time, as well as in the many re-runs of the episode that have aired since. "@KelseaBallerini on southern charm. "The guys are so right saying that Kelsea is a total babe," one person tweeted following the initial airing, while another tweeted when the episode aired again six years later, "Weird to see Kelsea Ballerini as an upcoming country artist at this point in the show."
Did anything happen between Kelsea Ballerini and Craig Conover?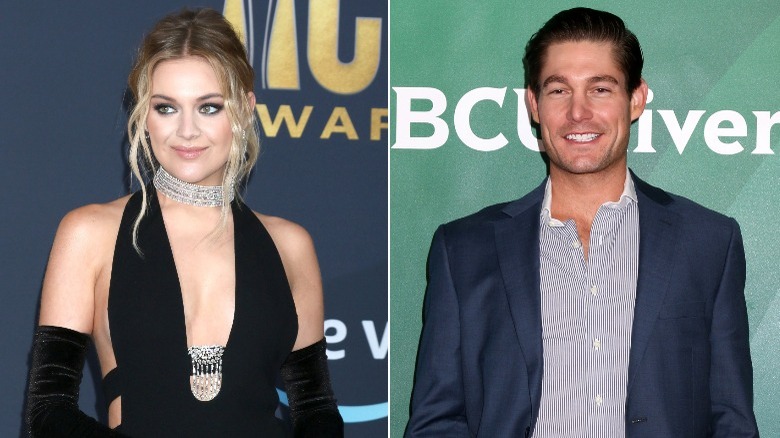 Kathy Hutchins & Kathy Hutchins/Shutterstock
Sorry, fans of a reality TV romance! There was no big love story we missed out on between Kelsea Ballerini and Craig Conover. Though there's no doubting we'd have loved to have been a fly on the wall if these two ever actually went on a date, it sounds like not only did they never spend an evening together, they likely never even had much interaction at all. Today, Ballerini is happily married to musician Morgan Evans, while Conover is all loved up with Paige DeSorbo, who you may recognize from another big Bravo reality series, "Summer House."
As for what Conover had to say of it all, he actually admitted to Decider in 2017 that he'd have preferred the country star to have bid on a date with Shep Rose. The star explained that his relationship with Rose got a little rocky after the incident with Ballerini, telling the outlet that it was pretty awkward that their "Southern Charm" co-star Cameran Eubanks felt she had to bid around $1,000 so that Rose's feelings wouldn't be hurt. "I would have preferred that [Kelsea] picked him because I knew he kind of needed that, and ever since then when we're filming, I feel like he has something to prove or I don't know, I think there's some insecurity there," he said.