Who Is Kelsea Ballerini's Husband, Morgan Evans?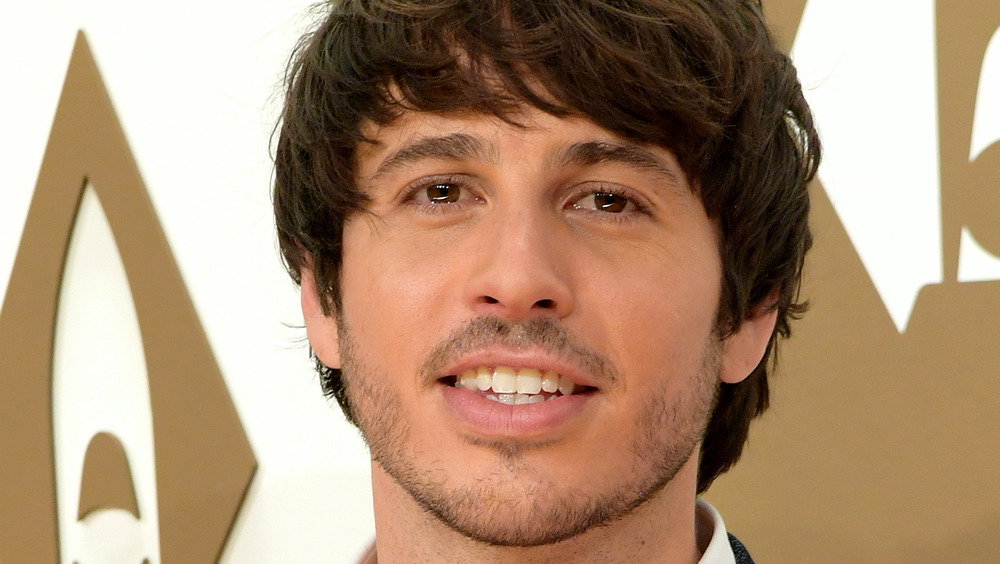 Jason Kempin/Getty Images
Kelsea Ballerini is a red-hot superstar in country music these days, but her husband, Morgan Evans, isn't exactly a slouch in the genre. The two have become a staple on the country music scene and it's always been clear to fans that Ballerini snagged a great guy in Evans.
Ballerini and Evans first met in person in March 2016 while co-hosting an awards show (via People). They were in Australia, where he grew up, and the chemistry between them was intense and immediate. It just so happened, however, that he'd interviewed her for an Australian radio station about six months prior to the event. He became a fan as soon as he started listening to her album and even told friends she was his "future wife." He made that a true statement with an oceanside wedding in Mexico in December 2017.
Evans grew up in Australia, but he'd relocated to Nashville by the time he did that radio interview. Despite the fact that Ballerini and Evans were both in Nashville at that time, it wasn't until that Australian awards show that they physically crossed paths. The two singers shared a shot of tequila at the awards show afterparty, and it seems the rest was history.
Nashville was lonely for Morgan Evans at first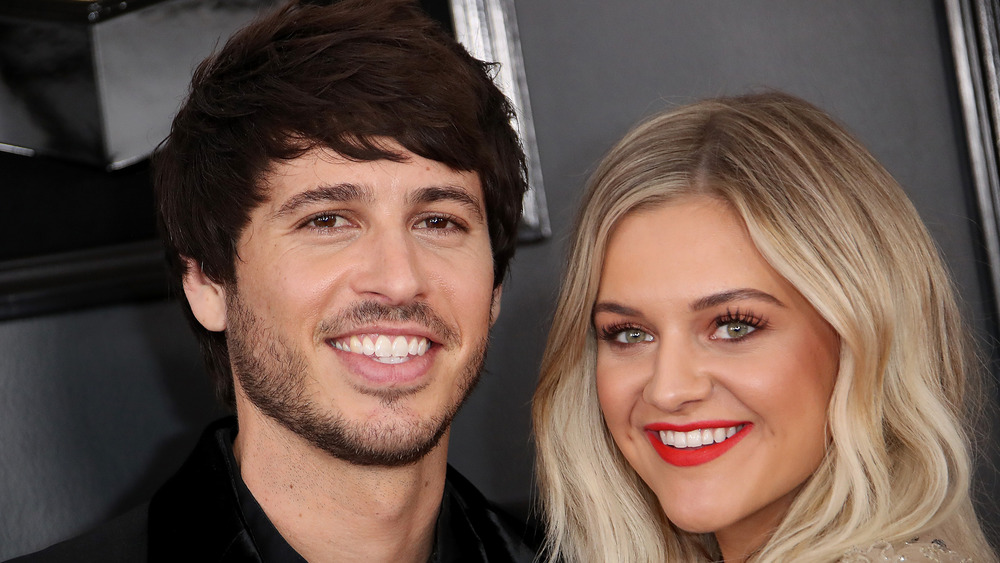 Dan Macmedan/Getty Images
Prior to meeting Kelsea Ballerini, Morgan Evans navigated some challenging times, detailed Rolling Stone. Evans acknowledged that until living in Nashville, he didn't really know what loneliness or anxiety were. In Nashville, he discovered that there were plenty of people chasing the same dreams he was, and he struggled to stand out. Luckily, his career started to take off after those tougher days, leading to several hits and an Apple Music radio show. He also sold out shows during his 2019 debut headline tour.
"I never want to feel like I'm complaining, but just to be honest with you, moving to Nashville as a songwriter or guitar player or a singer — or all of the above, it was the hardest thing I've ever done and probably will ever do," Evans admitted.
COVID kept Evans off the road and away from family in Australia for over a year. It seems that prompted plenty of reflection on his great childhood. He started surfing at the age of 13, but had started playing piano when he was just 5. Then, he played baritone horn and guitar as a teenager.
Evans attended Newcastle University to pursue a degree in law. Just six months later, he realized he was still passionate about music. He completed a bachelor's degree in communication, then juggled a traditional job and weekend touring, according to Rolling Stone. His music career progressed, and now he's happily in love and living the life of his dreams.