The Truth About Candace Cameron Bure's Political Views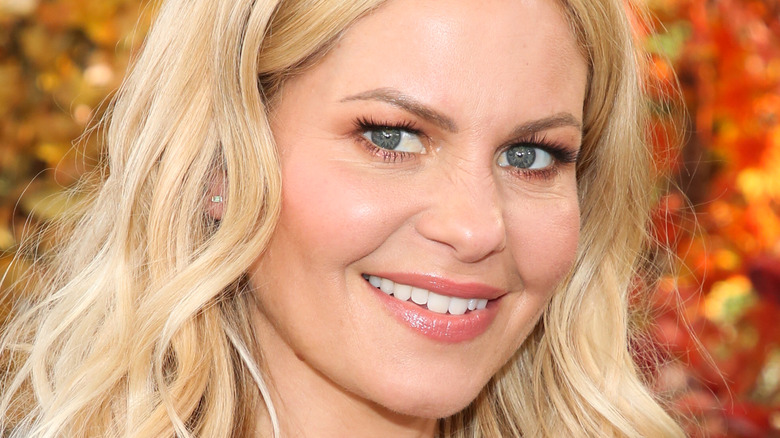 Paul Archuleta/Getty Images
Candace Cameron Bure was once America's sweetheart, but like the political landscape, public opinions of the "Full House" star are divided. While Bure remained a symbol of wholesome family content, her views made it harder for those who disagree to relate to her. In addition, she is no stranger to expressing her religious views, per OK! magazine. No doubt, it's her right to do so, but that doesn't mean everyone has to agree.
Back in October 2021, Bure addressed the drama in a TikTok (via Yahoo!). In the video, she lip-synced, "Is it me? Am I the drama? I don't think I'm the drama. Maybe I am. Am I the villain? I don't think I'm the villain." As it turns out, this clip was even posted before the star found herself in hot water with pop icon JoJo Siwa, who recently called Bure out for being the rudest celebrity she ever met.
Since the damning video went viral, Candace Cameron Bure has found herself the subject of much criticism, both for her beliefs and for her treatment of others.
Candace Cameron Bure's views ruffled feathers on The View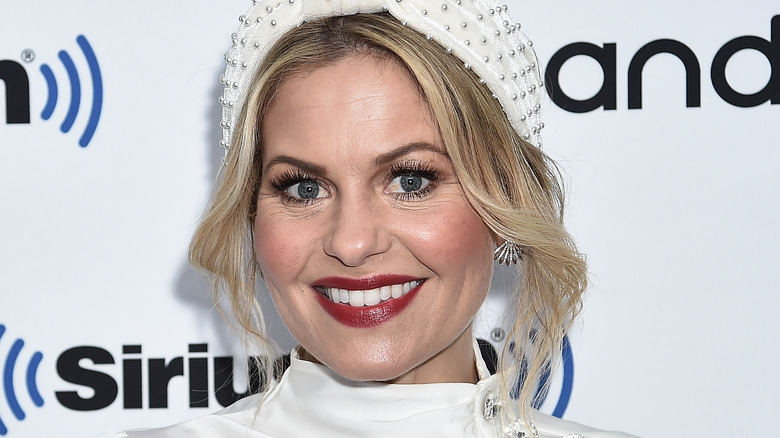 Steven Ferdman/Getty Images
Without a doubt, Candace Cameron Bure is one of Hollywood's more outspoken conservatives. From her view that women should be "submissive" to her anti-LGBTQIA+ stance, she's been in the hot seat more than once. Many instances came from her stint on "The View," which she claims was originally meant to be more bipartisan. "I was pitched a completely different direction," she told former co-host Sara Haines on the "Behind the Table" podcast (via Yahoo!). "Politics is not ... my bag. I've never spoken publicly about politics." The producers apparently told her they were "going so much lighter" and topics would be "family and sex and life." However, "it all changed when Trump entered the race."
Between the election and several disputes with cohosts, Bure began to feel alienated. One particularly notable row was with Raven-Symone over the right to refuse service to LGBTQIA+ couples. Back in 2014, an Oregon bakery declined to make a cake for a lesbian wedding because it conflicted with their beliefs. According to Us Weekly, Bure sided in favor of the discriminatory decision, explaining the bakery owners still "have the right to still choose who we associate with." In response, Symone, proudly part of the alphabet mafia, said, "I refuse to associate with you right now."
At the time, the two represented polar opposite sides of the political spectrum, which proved to be a stressor, per ABC News. Ultimately, Bure left the show one month after the 2016 election, and Symone also left in 2016.
Candace Cameron Bure opens up about leaving The View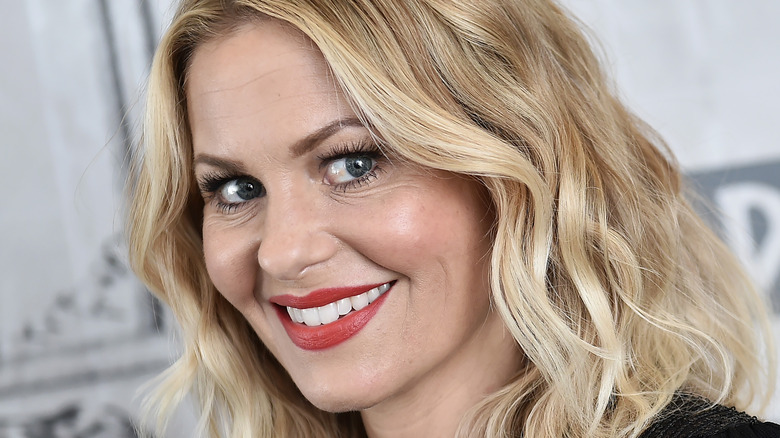 Steven Ferdman/Getty Images
Following the divisive 2016 election, conservative Candace Cameron Bure opted to exit "The View." She cited the reason as not wanting to be the "punching bag for the next four years in that conservative seat." However, a number of conflicts on the series started from her religious beliefs, such as the aforementioned bakery argument. On top of that, Bure found herself in hot water by ditching Hallmark for the ultra-conservative network, Great American Country Media. While she claims that she doesn't want the label, Bure seemingly goes out of her way to affirm it.
According to Entertainment Weekly, Bure described "The View" as "the toughest job" she ever had. Though she started off wanting to learn more and explore perspectives, she knew her time would come to an end not long after she started co-hosting. Bure explained to Sara Haines on "Behind the Table," "As soon as Donald Trump won that election, I was like, this has got to go." While the seat was initially something she wanted, it wasn't "worth [her] mental health" and leaving "was a very easy decision."
Divisive or not, Bure is clear about what she believes. Not everyone may agree, and certainly her words may sometimes teeter on problematic, but she has the right to share whatever she wants — as does JoJo Siwa.