All The Movies Kate Winslet And Leonardo DiCaprio Have Starred In Together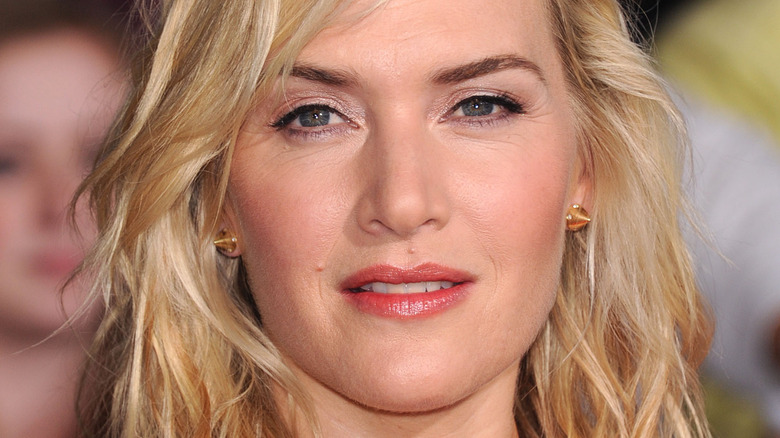 DFree/Shutterstock
Leonardo DiCaprio and Kate Winslet's friendship is one for the books. Throughout their long careers, the pair has grown quite close. So close, in fact, that Winslet reportedly burst into tears upon seeing DiCaprio for the first time in three years. "I've known him for half my life! It's not as if I've found myself in New York or he's been in London, and there's been a chance to have dinner or grab a coffee and a catch up." she told The Guardian "We haven't been able to leave our countries. Like so many friendships globally, we've missed each other because of Covid. He's my friend, my really close friend. We're bonded for life."
DiCaprio and Winslet's relationship goes beyond friendship, though. They are also each other's biggest supporters on- and off-screen. Who could forget Winslet's reaction to DiCaprio's Oscar win? Winslet sat with her hands clasped, misty-eyed as DiCaprio took the stage, beaming at her friend. There have been entire articles written about their dramatic displays of support for each other at various award shows.
Given what huge fans they are of each other's work, it comes as a bit of surprise to realize that throughout their decades in Hollywood, DiCaprio and Winslet have only appeared in two films together.
Things got tense while filming Titanic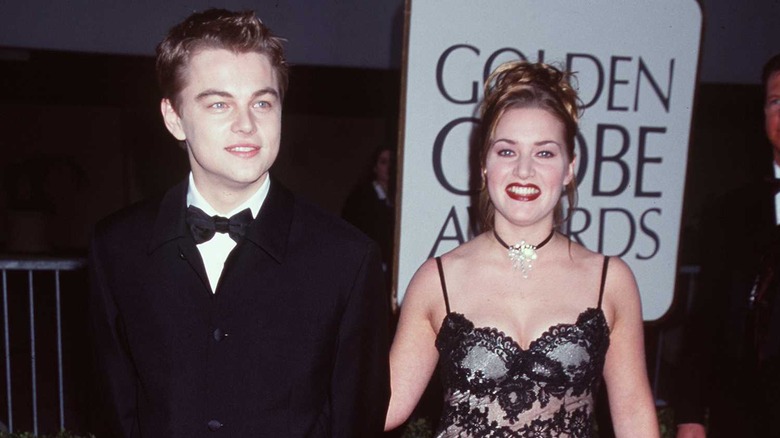 Brenda Chase/Getty Images
Aside from launching them to A-List status, "Titanic" is also where Kate Winslet and Leonardo DiCaprio first began to bond, which was not always an easy experience, according to Winslet. In an old interview, Winslet relayed a story about working with DiCaprio. Winslet claimed that one day, during a break from filming, she leaned over and whispered to DiCaprio that today was her 21st birthday. Rather than celebrate or wish her a happy birthday, he reportedly looked right back at her and said, "Sweetie, I really don't care."
You can't blame DiCaprio for being grumpy; the set of "Titanic" was notoriously horrible. "It wasn't pleasant for any of us, but we were all in it together. Though he had way more days off than I ever did," Winslet said of the grueling experience that bonded her and DiCaprio for life, per The Guardian. "I guess I was raised to be grateful and just get on with it. I didn't feel it was my right to be miserable, and if I was miserable I certainly would not have let a journalist know. There is no way I would have let that slip!"
Even if he didn't want to celebrate Winslet's birthday, he ended up finding a kindred spirit in his co-star especially on such a difficult set. "We went through so much on this movie," DiCaprio said during a 1997 interview with "Access Hollywood." "Kate and I were complete partners throughout the whole project, and supported each other so much."
Kate Winslet pushed Leonardo DiCaprio to co-star in Revolutionary Road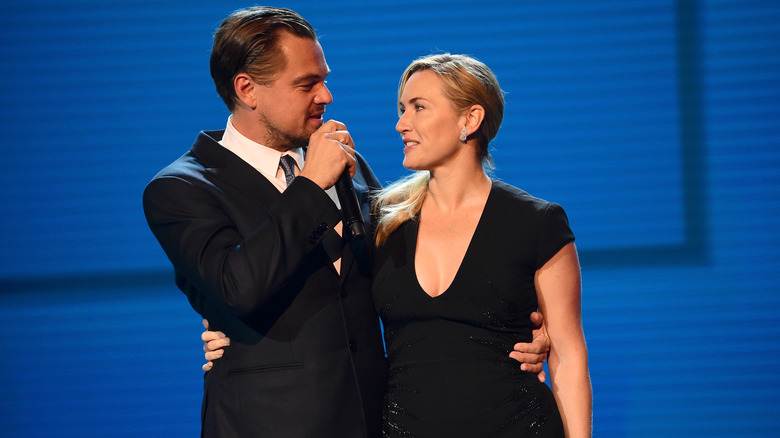 Anthony Ghnassia/Getty Images
Years after appearing as the iconic lovers Jack and Rose in "Titanic," fans were delighted to learn that Kate Winslet and Leonardo DiCaprio would reunite as husband and wife in "Revolutionary Road." The Oscar-winning film almost didn't happen, though, and certainly wouldn't have happened with DiCaprio as an emotionally repressed Frank Wheeler. "The script was sent to me by my L.A. Agent. I read it and loved it," Winslet told Cinema.com of getting the project off the ground. Eventually, Winslet got in touch with a friend who owned the rights to the script and was dead set on bringing it to life. She showed the work to her then-husband, Sam Mendes, and DiCaprio, but neither seemed especially interested.
That's when Winslet came up with a plan. She invited DiCaprio for a drink, but bailed at the last minute and sent Mendes instead. The surprise meeting went so well that, within two months, they were in pre-production for the film. In the end, DiCaprio was delighted he listened to Winslet and signed on to the project. "It's one of the best scripts I've ever read," he said in a promotional interview.
Almost as special as the script was getting the chance to watch Winslet work again. "She's still got that same bizarre professionalism," he said. "There's just a different trust factor, working with somebody that's your very good friend — that is also an unbelievable actress."