The Real Reason Christine Quinn Left The Oppenheim Group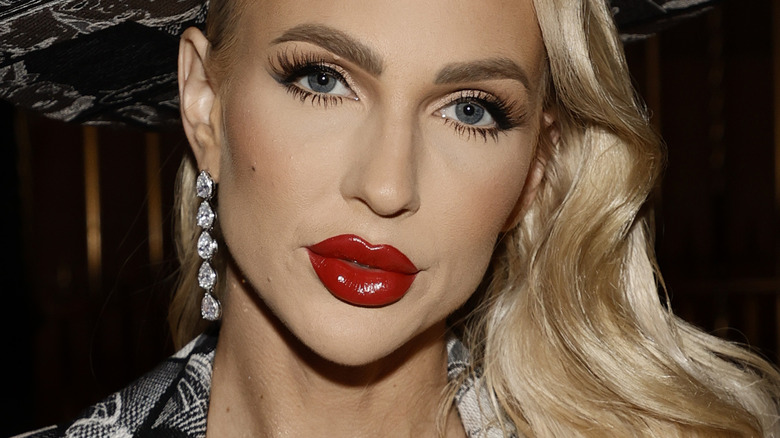 Jamie Mccarthy/Getty Images
Christine Quinn was often thought of and referenced as the "villain" of Netflix's hit show "Selling Sunset." Although she was a friend of all of the brokers during Season 1, things quickly changed as the show grew in popularity and new women were added to the cast. Her drama with fan-favorite Chrishell Stause ultimately drove a wedge between Quinn and her close friend Mary Fitzgerald as well as with the other ladies. It quickly turned into a war between Quinn and the other brokers, which inevitably made for great television and an uncomfortable office dynamic.
After her falling out with Fitzgerald, Quinn told another broker, Heather Rae Young, "Mary and I were close in proximity because we lived together, but it was surface level. It wasn't deep" (via Us Weekly). Fitzgerald thought Quinn was one of her best friends, so this did not sit well with her and the drama continued to escalate. Despite all the issues she started through gossiping, Quinn saw things differently. 
Quinn told Entertainment Tonight that she was dealing with anxiety during her pregnancy as well as postpartum depression which contributed to how she handled some of the situations with the other brokers. "I was walking into work. It was a lion's den and these girls were pitted against me. And it was really, really difficult." Quinn said. The drama and fighting only continued to get worse as time went on and it was clear the reality star reaching her breaking point.
Christine Quinn was accused of bribing a client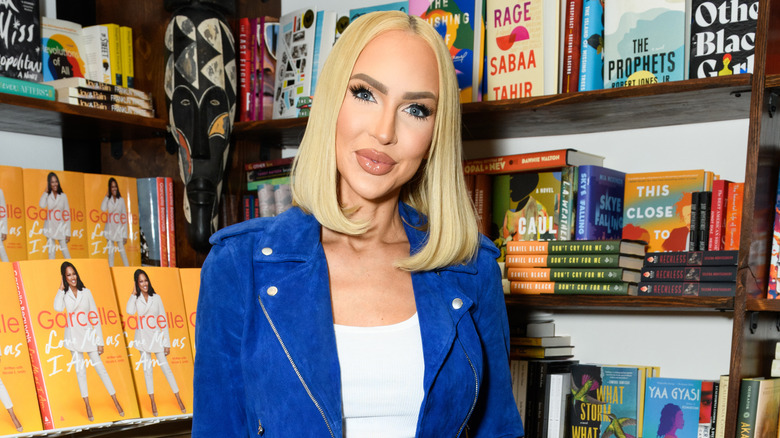 Amanda Edwards/Getty Images
When one of Christine Quinn's former rivals, Emma Hernan, joined the Oppenheim Group and cast of "Selling Sunset," things undoubtedly went south for Quinn. Both women had previously dated the same man, Peter Cornell, although they both had different stories about how their separate romances with him actually went down (via Us Weekly). Quinn had claimed she was engaged to Cornell and Hernan was just the other woman who broke their relationship up, which Hernan adamantly denied.
Although Quinn attempted to make amends with Hernan during the show's most recent season, it was clear they would never be friends and the tension between them remained unresolved. In fact, things became even more dramatic when Quinn was accused of attempting to bribe one of Hernan's clients with $5,000 to not work with her, per Entertainment Tonight.
Quinn denied the accusation multiple times despite Hernan sticking to her story. Quinn told People, "I would never bribe a client. I've never bribed a client. I don't need to bribe a client, because they'll work with me organically." However, she refused to speak with her boss, Jason Oppenheim, about the accusation. During the Season 5 "Selling Sunset" reunion, Oppenheim said, "Right now, there's not a place for her at the Oppenheim group" (via Daily Mail). It was unclear if she was fired or where her career was headed at the time, but Quinn ultimately clarified what was going on from her perspective.
She claims she left The Oppenheim Group on her own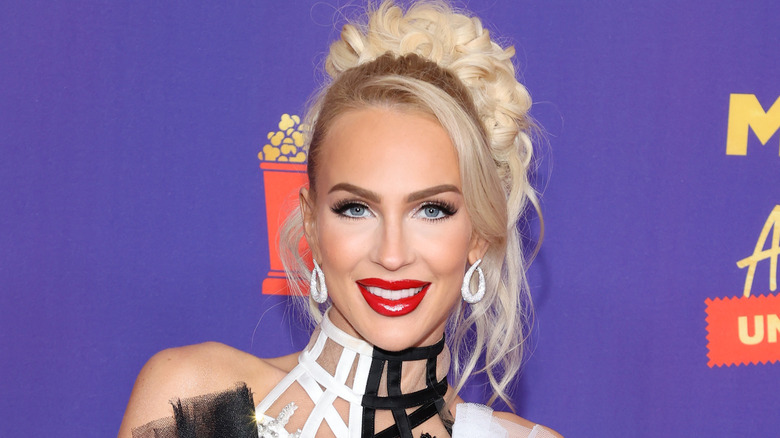 Amy Sussman/Getty Images
Christine Quinn has denied rumors that she was fired from The Oppenheim Group despite the drama she was wrapped up in during "Selling Sunset." She told People that she had to terminate her contract with the group after deciding to open up her own crypto-based brokerage with her husband, Christian Dumontet, called RealOpen. According to Quinn, they had been working on the business venture for well over a year, but the show didn't focus on that aspect of their lives.
Quinn claims that Jason Oppenheim knew about her business venture and decision to leave the group for at least a year. She told People, "I had to make a business decision that was for me, so I had to terminate the contract so I could move it over to my brokerage." She also mentioned that the other cast members knew about her exit, but believes they thought she was bluffing about leaving the brokerage.
A source told Us Weekly that the decision for her to leave the Oppenheim Group was solely her own. RealOpen's focus on purchasing property via cryptocurrency wasn't something the celebrity real estate agency was interested in pursuing, and this contributed to her decision to leave. Although Jason Oppenheim was not happy about how Quinn handled her exit from the group, the pair reportedly cut ties amicably, per Entertainment Tonight. It's still unclear if Quinn will appear on Season 6 of "Selling Sunset."