The Truth Behind Christine Quinn And Emma Hernan's Selling Sunset Feud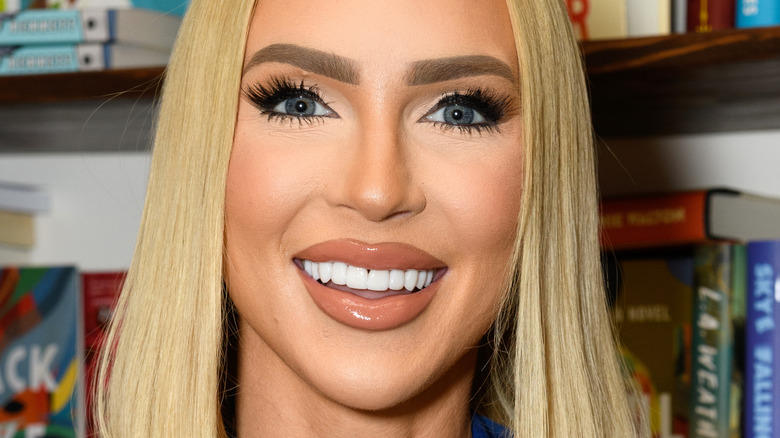 Amanda Edwards/Getty Images
Christine Quinn and Emma Hernan dated the same man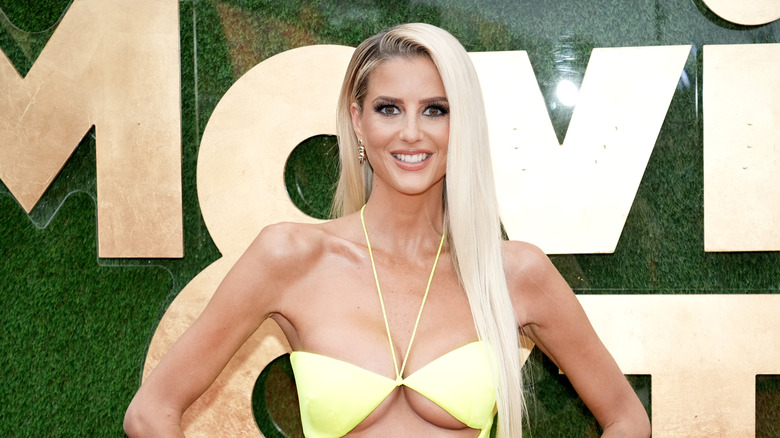 Jeff Kravitz/Getty Images
At the beginning of "Selling Sunset" Season 4, Christine Quinn appeared to have it all: a husband, a brand new baby, and, of course, a promising career in real estate. But things quickly took a turn for the worse when Emma Hernan, a not-so-pleasant blast from Quinn's past, showed up to cover her listings while she took maternity leave. 
"My ex-boyfriend was dating this girl at the same time he was dating me," Quinn revealed on the show about her tumultuous past with Hernan and her ex-boyfriend Peter Cornell, per Us Weekly. "I had no idea. I caught him red-handed during the day with her. So we broke up." But, as we all know there are two sides to every story and Hernan sees everything much differently...
According to Hernan, she is just as much a victim in the two-timing boyfriend saga as Christine Quinn. "I found out about [Christine] the day that I met her. It was not pleasant," Hernan dished about the drama. "I was leaving the gym with who I thought was my boyfriend and she pulled up with her friend and was like 'Who the f*** is this?' and started screaming, 'This is my boyfriend.'" Hernan also alleged that Quinn even went as far as to beat on her car window. YIKES.

Emma Hernan accused Christine Quinn of trying to bribe her client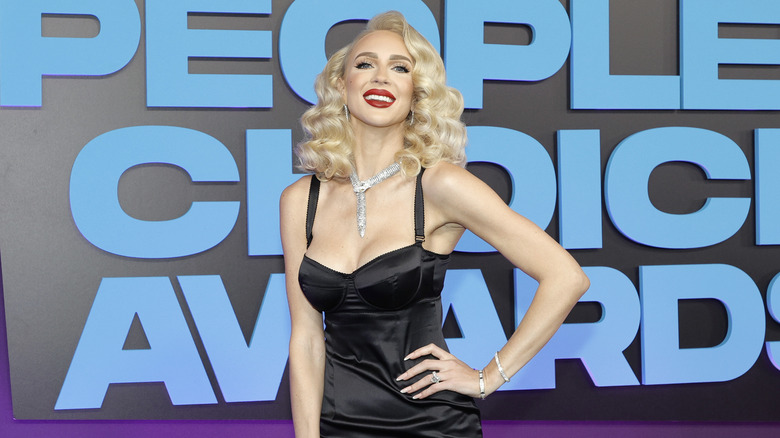 Amy Sussman/Getty Images
Alas, the parking lot debacle would prove to be only the tip of the iceberg when it comes to Quinn and Hernan's ongoing beef. 
During Season 5, Hernan claimed that Quinn tried to bribe a potential client $5,000 not to work with her. "It's a hundred percent facts," Hernan declared about the bribery allegation to ET Online. "I don't understand the lies and everything else. I don't resonate with that. That's not who I am. That's not how I was raised."
It should be noted, however, that Quinn vehemently denies Hernan's claim. "There's absolutely no truth to this. I don't know why Emma is once again trying to make me look bad and stir the pot and make up lies about me," she maintained all while the "Selling Sunset" cameras were rolling, per Us Weekly. "When you're accusing me of criminal misconduct — which is actually a criminal tort — that draws the line for me. That draws the line for me because that's not stuff I participate in," she later dished during an appearance on the "Call Her Daddy" podcast. Something tells us these two won't be hashing it out over a morning coffee anytime soon...