The Selling Sunset Storyline That Christine Quinn Says Was Totally Fake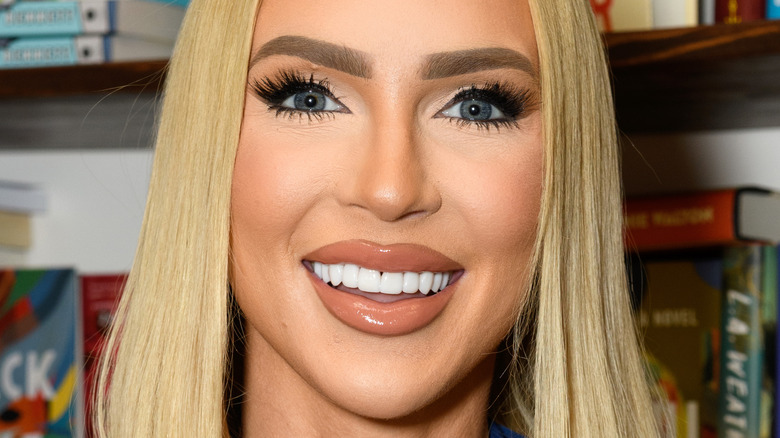 Amanda Edwards/Getty Images
If you haven't been following all the "Selling Sunset" drama, buckle up, because it's a lot. The main thing that happened on Season 5 was the unexpected (and sadly short-lived) romance between Chrishell Stause and her boss Jason Oppenheim. Things went off the rails, though, when Stause realized that she wanted to start a family, and Oppenheim was much more attached to his bachelor lifestyle than she had ever thought.
Then, of course, there was the never-ending conflict between Christine Quinn and the rest of the office. Christine has been on the outs for the last few years — especially after Emma Hernan joined the office. The beef between Hernan and Quinn goes way back. According to Quinn, she was engaged to a guy who was cheating on her with Hernan. According to Hernan and Mary Fitzgerald (Quinn's former BFF), Quinn was never engaged to the man in question, and their relationship was over long before he started dating Hernan, per Us Weekly.
Things came to a head between Hernan and Quinn this season when Hernan accused Quinn of attempting to bribe her client with $5,000 to drop her and work with Quinn instead, per People. Quinn ended up leaving the brokerage amid the drama to start her own business endeavor, RealOpen, with her husband. We know, we know, it's a lot, but it's actually about to get even messier as Quinn is calling bull on the drama seen on "Selling Sunset."
Chrisitne Quinn is standing up for herself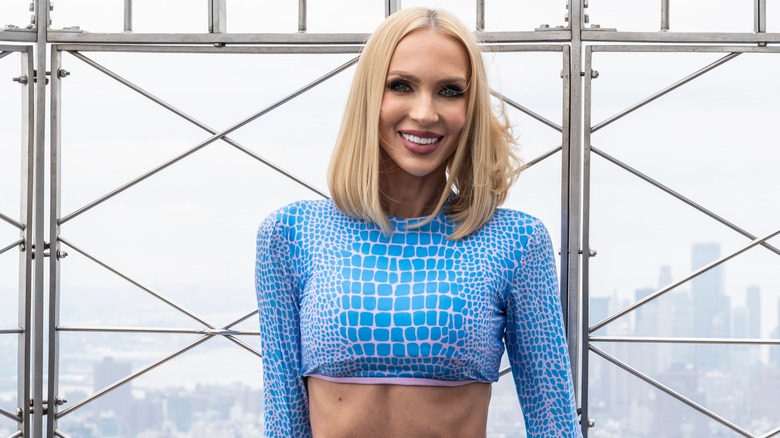 lev radin/Shutterstock
Forget everything you know about Christine Quinn because you don't really know her at all. During a "Call Her Daddy" podcast appearance, the reality star claimed that her on-screen persona was pretty much an invention that she dreamed up before filming began. "This is a show, I'm going to put on a show," she said, explaining that producers asked her to play the villain on day one. "Villains can't be relatable," she added later. "A lot of me is on the cutting room floor."
What about all that Season 5 chaos? Totally fake, according to Quinn. Jason and Brett Oppenheim were fully aware that she was going to start her own brokerage. "I told production going into it, 'Listen, I'm leaving the Oppenheim Group, you guys know that, so let's get creative with the storylines and let me talk about my own brokerage.' To which they conveniently edited it out," she explained. Quinn alleged that Jason and producers thought she needed a more dramatic reason to leave the brokerage than just to start her own business, so they cooked up the "fake bribery storyline" with Emma Hernan.
As for Hernan, she's still holding a serious grudge over that rumored (and, according to Quinn, totally fictitious) bribe. "It's a hundred percent facts, just like the engagement was a hundred percent false," Hernan told Entertainment Tonight. "I'm super real, I'm super genuine ... I would do anything for anybody, and [Christine] is the complete opposite."