Fans Agree This Fashion Reality Show Reigns Supreme Above The Rest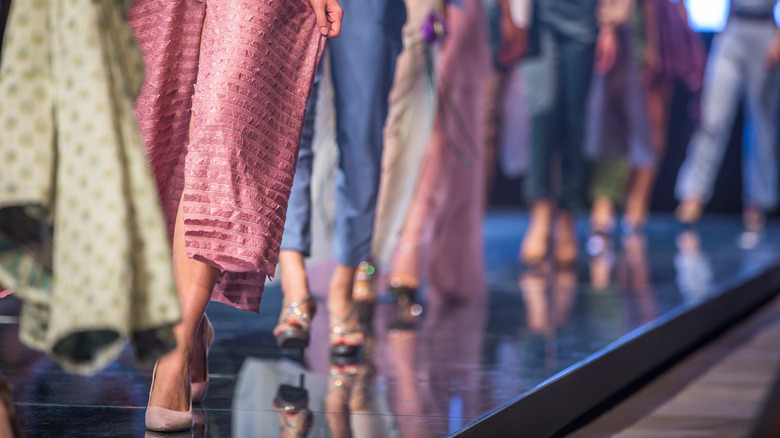 CatwalkPhotos/Shutterstock
Heidi Klum single-handedly managed to make fashionistas and reality television show fans from all over the world brush up on their German when "Project Runway" first aired back in 2004. With a simple double air kiss, she would eliminate the losers of each challenge by sending them off with a "Auf Wiedersehen" in a chipper way that only she could pull off. Though she most likely saw great fashion, good fashion, and maybe even some questionable fashion, both Klum and her "Project Runway" co-host Tim Gunn decided to leave and join Amazon's "Making the Cut" in 2020. Speaking about their decision to leave "Runway" behind, Klum told Variety, "We wanted to do a show that's not just for the audience to see, but also to shop and to have and to go into the real world."
Reality shows about fashion have certainly evolved over the years; Klum herself admitted to Variety that it's no longer just about fashion, but also about building a brand. However, there seems to be one reality fashion show that stands above the rest in fans' minds according to a new poll by Nicki Swift. 
America's Next Top Model comes out on top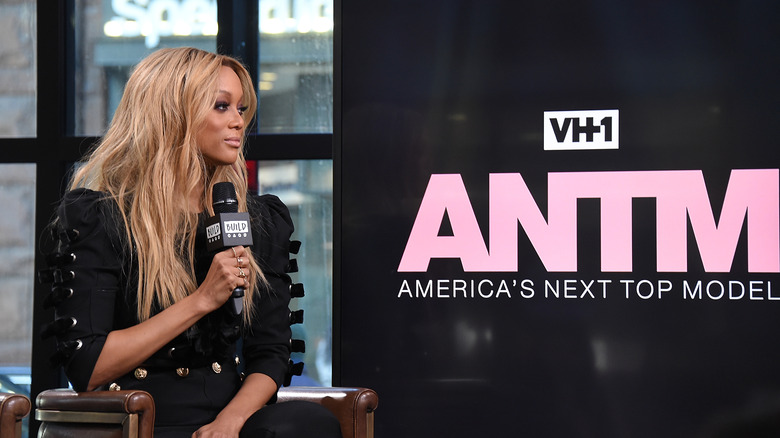 Michael Loccisano/Getty Images
According to a poll conducted by Nicki Swift, over 29% of 582 readers believe that "America's Next Top Model," was the best fashion reality show of all time. Heidi Klum-led "Project Runway" came in second at 28% (165), while "Rupaul's Drag Race" came in at third with 21% (125) of the vote. "Making The Cut" came in next at 12% (74), while "Next in Fashion" rounded out the top five fashion reality shows with 7% (45) of voters believing that the show was a cut above the rest.
And while a lot has been said about what Banks was supposedly like behind the scenes of "America's Next Top Model," the show's former host says there was a time in which she almost walked away from it all. Banks told Entertainment Weekly back in 2017, "Many years ago, I was stressed with starting new businesses... I went to [my lawyer] and I was like, you know what, I'm ready to bring someone else in." 
Thankfully, Banks didn't leave the show and continued to host the show until its 24th and final season. As she even told the New York Times in 2008, "You always want to end with a big finish. That way, they'll always remember you." Judging by how many fans miss the show, there's no denying that Banks did end things big.