Naomie Olindo Reveals Cringe-Worthy Details About Whitney Sudler-Smith Hookup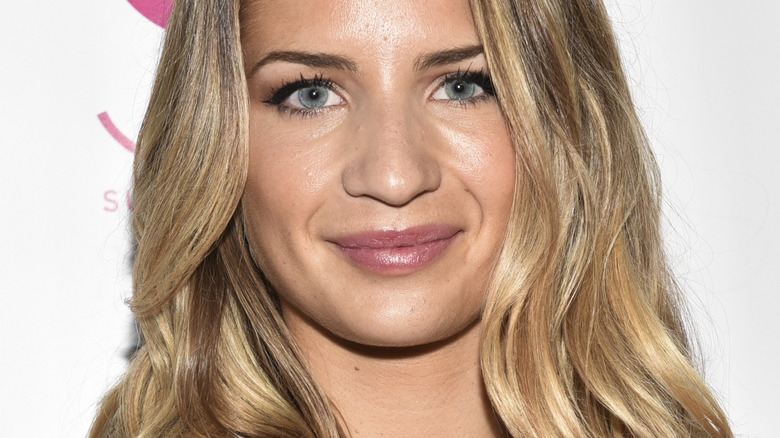 Rodin Eckenroth/Getty Images
"Southern Charm" fans were stunned to hear that Naomie Olindo hooked up with her ex-boyfriend and former co-star Craig Conover once or twice in 2021 after they broke up in 2017, per People. While some viewers were hopeful that the pair would reunite, it became clear that they were not interested in pursuing a relationship with each other again. The former couple has, however, maintained a friendship despite their past and the drama that surrounded their relationship.
Olindo told People, "Neither one of us ever thought we would get back together. This happened a year ago now and it was sort of a one or two-off situation where you just know each other and you're comfortable around each other and you have some fun."
Conover is currently dating another reality star, Paige DeSorbo from "Summer House," according to E! News, and he seems appears to be focused on their romance right now. The pair continues to work on their long-distance relationship despite living in different states, per Page Six, while Olindo, on the other hand, is surprising viewers with another unexpected hookup that has everyone talking.
Naomie Olindo and Southern Charm creator Whitney Sudler-Smith hooked up
Naomie Olindo pulled the rug from under her co-stars when she revealed she got cozy with "Southern Charm" creator and executive producer, Whitney Sudler-Smith. In an August 16 sneak peek for an upcoming episode, she revealed to Leva Bonaparte and Austen Kroll, per Bravo, that they kissed after attending a wedding and even told Bonaparte that it was fun. "He spent the night here," Olindo explained. She also mentioned Smith saying, "We need to breed. 'He's like, 'Mom would love it. Mom would love it.'" Um. She then told Kroll and Bonaparte not to tell anyone.
During a confessional, a clearly uncomfortable Kroll joked, "Why? Why? Why? And how? It's Whitney ... I mean, you know? It's Whitney." He also joked that Smith probably "doesn't take his socks off" during sex.
Despite Olindo trying to keep the hookup low-key at the time, fans are definitely not letting this one go. One tweeted, "Naomie made out with Whitney?! Talk about rock bottom," while another said, "Naomie making out with Whitney isn't surprising. That's just the kind of person that she is." Olindo's hookup with Smith will surely cause some drama on "Southern Charm," so viewers will have to stay tuned to see how everything plays out.