The Truth About Lauren Sanchez's Ex-Husband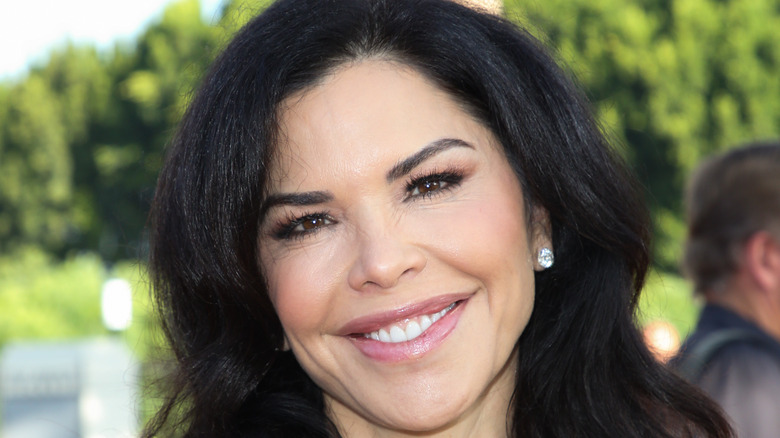 Paul Archuleta/Getty Images
Lauren Sanchez is widely-known for dating Jeff Bezos, one of the richest men in the world. However, prior to falling in love with the Amazon CEO, the former news anchor was married to Patrick Whitesell — one of the leading executives in the Hollywood industry. According to Business Insider, Whitesell is the executive chairman of Endeavor, a talent and entertainment agency. He represents a slew of A-list clients including Matt Damon, Ben Affleck, Idris Elba, Michelle Williams, Ryan Reynolds, and Jake Gyllenhaal to name a few.
Sanchez and Whitesell reportedly tied the knot in 2005 and they share two children — Ella and Evan, per People. However, after spending more than a decade together, the former couple decided to call it quits amid rumors Sanchez and Bezos were having an affair. As a result, Whitesell and his wife became the center of national headlines and embroiled in a scandal after a tabloid confirmed Sanchez and Bezos were an item, despite both of them being legally married. 
Patrick Whitesell and Lauren Sanchez finalized their divorce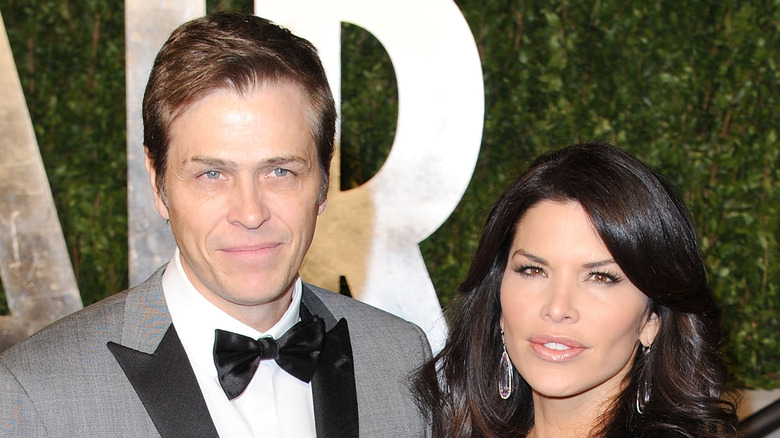 Craig Barritt/Getty Images
Back in 2019, the National Enquirer revealed that Lauren Sanchez was having an affair with her husband Patrick Whitesell's friend, Jeff Bezos. The outlet released a series of intimate conversations where Bezos was confessing his love and interest for the former journalist along with photos of the two secretly hanging out. Although the billionaire filed for divorce from his then-wife Mackenzie Scott of 25 years shortly after he was outed, Bezos seemingly confirmed he was involved with Sanchez while he was still married. "Just to set the record straight, I did have a relationship with this woman," Bezos reportedly told his executives (via the New York Post). 
According to ABC News, in April 2019 the former host filed for a divorce from Whitesell just one day after Bezos — her rumored lover — finalized his. While many divorce proceedings can become very messy and oftentimes take a while for both parties to come to an agreement, Sanchez and her ex-husband were able to reach common ground within just six months. Since the former couple already had a prenup in place, the splitting of any properties and assets were already discussed years prior when they first tied the knot, per TMZ. They did, however, agree to share joint custody of their children Ella and Evan. 
Although Sanchez and her ex-husband were able to amicably part ways, Whitesell had no idea she was having an affair.  
Pete Whitesell was said to be 'blindsided' by his ex-wife's affair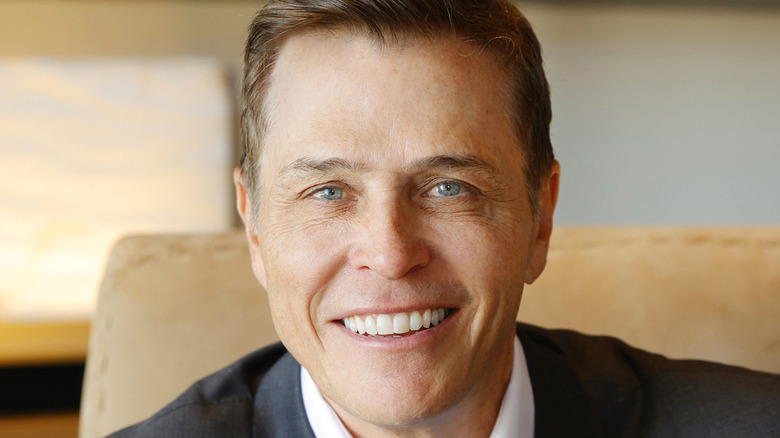 Amy Sussman/Getty Images
According to an Us Weekly source, Patrick Whitesell was completely caught off guard when he found out his then-wife Lauren Sanchez was romantically involved with his friend Jeff Bezos. "Patrick was totally blindsided," the insider told the outlet. "Patrick had no idea she was having an affair with Jeff." Whitesell and Sanchez were reportedly going through a tough time in their marriage, but — as per the source — they "were trying to work things out."
What's even more bizarre is that a second Us Weekly source alleged that Whitesell was the one who actually introduced Sanchez to Bezos 10 years ago. However, despite everything he's been through, the Hollywood agent managed to move on and find love again. According to the Daily Mail, Whitesell married Australian actor and model Pia Miller in May 2021 after dating for some time. 
Sanchez is also living her best life with Bezos, as the two continue to be spotted on dinner dates and lavish vacations.