Lil Peep's Brother Says His Death Was An 'Accident'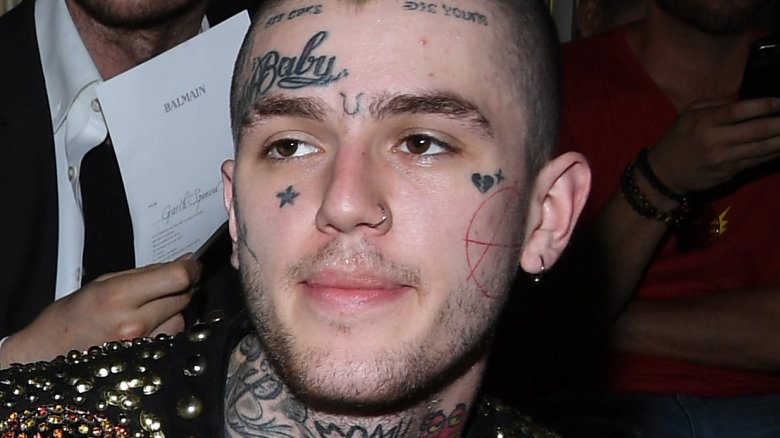 Getty Images
The late rapper's older brother is opening up about his tragic passing.
During an interview with People, published on Monday, Nov. 20, 2017, Karl Åhr, who goes by Oskar, explained that Lil Peep's suspected Xanax overdose was an "accident." 
"It really was an accident. He was super happy with where he was in life," Oskar, 23, said. "We [the family] have heard there was some sort of substance he did not expect to be involved in the substance he was taking. He thought he could take what he did, but he had been given something and he didn't realize what it was."
As Nicki Swift previously reported, Lil Peep (real name Gustav Åhr) passed away at 21 years old on the evening of Wednesday, Nov. 15, after being rushed to a hospital in Tucson, Ariz. According to a police report obtained by TMZ, Peep's manager saw the rapper on his tour bus earlier that day and claimed that he seemed fine before taking a nap around 5:45 p.m. She later checked on him and found him "snoring and breathing without issue," before deciding to let him sleep longer. However, his other manager later found Peep "completely unresponsive" and began CPR. Once cops arrived on the scene, "they discovered several Xanax pills, loose marijuana and an unknown tan powder."
During his interview, Oskar maintained that his brother's drug use and depression were merely part of "his image," rather than who he was, and took aim at the music industry. "I can guarantee [drugs are] not something that would've been a part of his life if he was not a part of that specific culture," he said. "Not only was he a part of it, he'll be remembered for making waves in it."
"He was not as sad as people think he was," Oskar said of the "Awful Things" rapper. "It's frustrating as someone who remembers a happy brother," he continued, adding, "I hope there is some focus on drugs like Xanax and pills, in general, and the potential for them being laced, but I hope it isn't too much associated with how people remember him."
Our thoughts are with Peep's loved ones during this difficult time.