PGA Star Patrick Reed Goes After The Golf Channel In Major Way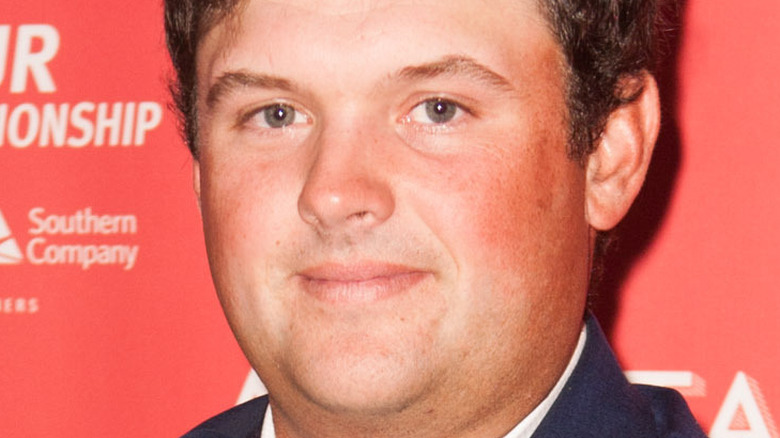 Jamie Lamor Thompson/Shutterstock
Golfer Patrick Reed came under fire in 2019, and one of his most vocal critics was Golf Channel analyst Brandel Chamblee. The incident took place during the Hero World Challenge. At the time, Reed was penalized two strokes for allegedly moving sand behind his ball, which some believed was an effort to improve his lie. During a segment on the Golf Channel, Chamblee did not hold back his thoughts surrounding Reed's behavior. "To defend what Patrick Reed did is defending cheating. It's defending breaking the rules," the analyst said (via Golf). Not only did Chamblee bash the golfer, but he had strong words for his entire team. "The specter of having in their midst somebody who so flagrantly broke the rules; look, they made a deal with the devil when they put Patrick Reed on this team," he added.
In 2021, Reed once again found himself in the hot seat, this time at the Farmers Insurance Open, when there was dispute over whether his ball bounced, or was embedded. The 2018 Masters champion used a marker and lifted his ball before an official could inspect it. That move drew the ire of several golfers, and once again Chamblee took Reed to task. "He violated that code in so many ways that even the rules officials themselves were stammering as to how to address it," he said on the Golf Channel (via Bunkered).
Over a year later, Reed had a serious response for both Chamblee and the Golf Channel.
Patrick Reed files massive defamation lawsuit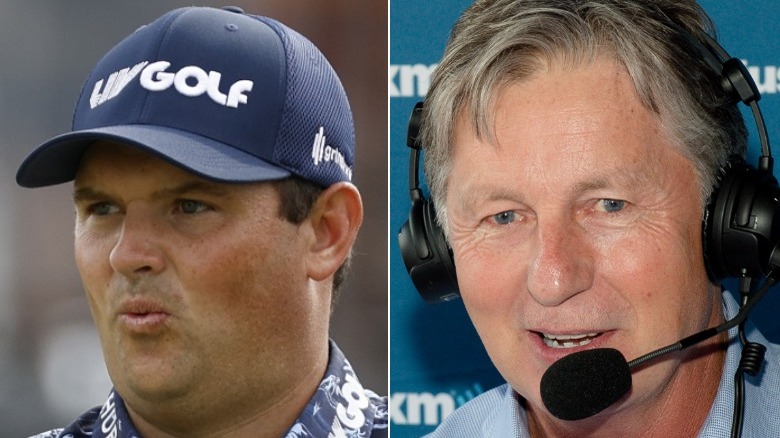 Jared C. Tilton/liv/Getty & Marcus Ingram/Getty Images
Patrick Reed heard enough from Brandel Chamblee, as he filed a $750 million defamation lawsuit against the analyst and his employer, the Golf Channel. The suit alleged Chamblee had been "misreporting information with falsity and/or reckless disregard of the truth, that is with actual and constitutional malice, purposely omitting pertinent key material facts to mislead the public," per Golf. The court documents also claim that Reed suffered "emotional distress," and had been the victim of numerous vocal attacks from spectators — who accused the golfer of being a "cheat" — while at tournaments. 
The $750 million defamation case coincides with an antitrust lawsuit filed by Phil Mickelson and 10 other former PGA golfers who participate in the controversial Saudi Arabian-backed LIV Golf league. Although Reed plays in LIV, he was not attached in that suit, but his documents mention Chamblee's unfriendly approach to discussing LIV golfers. "[Chamblee] has become Golf Channel's primary mouthpiece and agent to push this defamatory agenda," the suit reads, per the New York Post.
This was not Reed's first legal action against Chamblee. The nine-time tour champion's lawyers issued a cease and desist letter to the Golf Channel analyst in December 2019, to stop Chamblee from further making "any allegations that [Reed] 'cheated' at the Hero World Challenge," per Golf Week. At the time, Chamblee was unfazed by the notice. "I wondered how did Patrick Reed find the only lawyer in the world who didn't play golf?" he told Golf Week.