Report: Charlie Rose Fired By CBS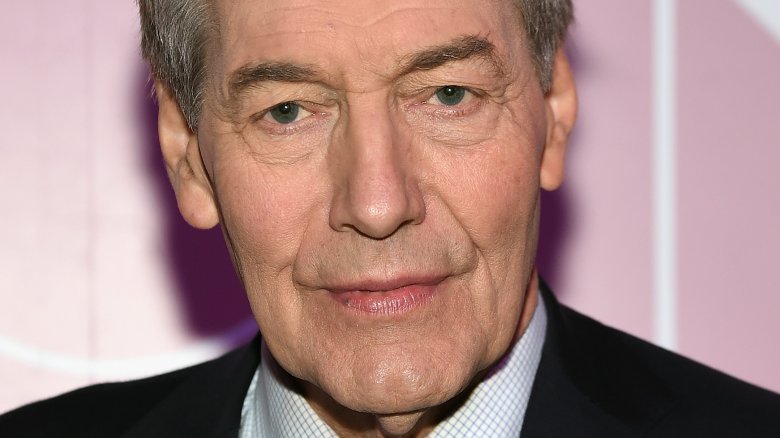 Getty Images
The network has taken action against the TV journalist.
Charlie Rose has been terminated from his position at CBS This Morning, following sexual misconduct allegations. In a statement on Twitter, the president of CBS News, David Rhodes, announced that Rose has been fired from CBS News "effective immediately."
"Despite Charlie's important journalistic contribution to our news division, there is nothing more important, in this or any organization, than ensuring a safe, professional workplace—a supportive environment where people feel they can do their best work. We need to be such a place," the statement read. "I've often heard that things used to be different. And no one may be able to correct the past. But what may once have been accepted should not ever have been acceptable."
Rhodes continued, "CBS News has reported on extraordinary revelations at other media companies this year and last. Our credibility in that reporting requires credibility managing basic standards of behavior. This is why we have taken these actions."
After noting that CBS News was providing support to staff via human resources and "organizing more personal and direct training," Rhodes concluded, "I'm deeply disappointed and angry that people were victimized—and that even people not connected with these events could see their hard work undermined. If all of us commit to the best behavior and the best work — that is what we can be known for."
As Nicki Swift previously reported, The Washington Post published a report just one day earlier, on Monday, Nov. 20, detailing eight women's accounts of Rose's alleged inappropriate behavior. According to their stories, the former 60 Minutes host had, in incidents spanning from 1990 and 2011, touched them without their consent, giving them unwanted back rubs, touching their legs, and grabbing their breasts, behinds, and genital areas. He also reportedly exposed himself to them and engaged in lewd conversation with them on the phone, detailing his sexual fantasies.
Soon after The Washington Post shared their article, Business Insider released a similar report, which presented sexual misconduct accusations by several of Rose's former interns.
Rose, 75, has since apologized via a Twitter statement, though he said that not all of the allegations made against him were "accurate."
His CBS This Morning co-anchors, Gayle King and Norah O'Donnell, spoke out about the accusations during the show on Tuesday, Nov. 21. Both women were clearly upset at the charges laid before Rose. "This will be investigated. This has to end. This behavior is wrong," O'Donnell said.
"Charlie does not get a pass here," King stated. "He does not get a pass from anyone in this room."
While we wait to hear more details about this ongoing scandal, read up on all of the men who've been called out for their routine behavior of sexual misconduct.