Kaitlyn Bristowe And Jason Tartick Clear Up Wedding Postponement Rumors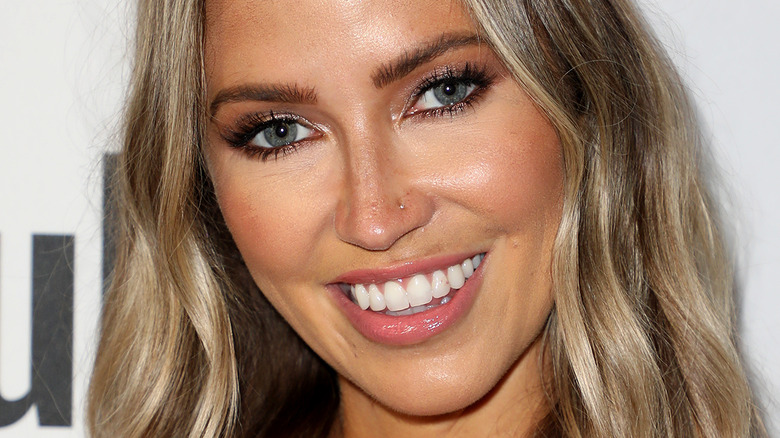 Alexander Tamargo/Getty Images
Successful Bachelor Nation relationships are few and far between — especially for a franchise that's supposed to be all about the love — so fans are always eager to see a relationship between former Bachelors and Bachelorettes actually work out. Fans can also get anxious the longer it takes for their faves to actually make it down the aisle. Fiances Kaitlyn Bristowe and Jason Tartick did not meet while on any official "Bachelor" show, but as they are both fan-favorite characters in the greater Bachelor Cinematic Universe, most people don't care how they met. They just want to see these two love-birds actually tie the knot.
Back in June, Bristowe had told Us Weekly that she and Tartick were planning a big "Great Gatsby"-themed wedding in New York City on New Year's Eve. But then in August, Bristowe told Us Weekly's "Here For The Right Reasons" podcast that the date they had planned didn't look like it was going to work after all. Part of the problem, she said, was that so many venues are already booked. "So we're trying to come up with ideas just because I did not know that finding a venue or picking a date would be this hard," she said. 
Apparently, some people took this to mean that the wedding was maybe not happening.
The wedding hasn't been postponed after all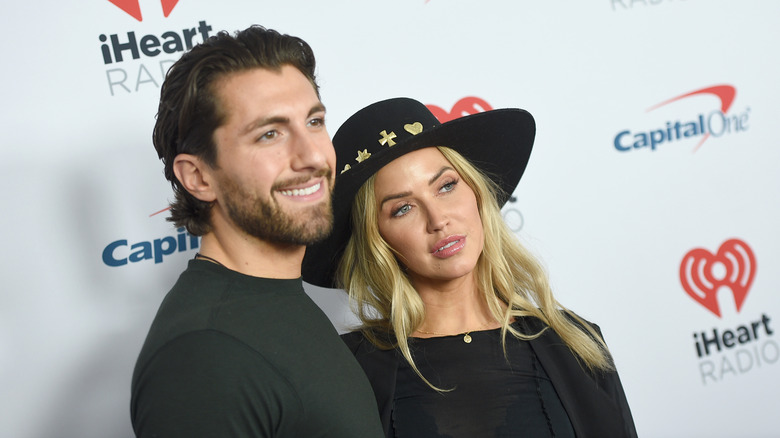 Joshua Blanchard/Getty Images
On her own podcast, "On the Vine," Kaitlyn Bristowe invited her fiance Jason Tartick on so they could both clear up the confusion as a couple. Yes, the wedding is still on. No, there's no trouble in paradise. "I really didn't say our wedding was postponed," Bristowe said. "I said, 'We can't agree on a venue.'" She explained that the couple had thought they'd found the perfect venue open on their date, but it turned out to have been a mistake and the place was already booked after all. 
"'Postponed' is an outrageous comment because there was nothing booked," Tartick added. "This is not Kaitlyn's fault. This is not Jason's fault. This is two people that have just been super, super busy this summer moving at one hundred miles an hour. And if we're both taking ownership, which I think we should, we have not made it a priority."
Well when you put it like that, it doesn't sound quite so dire after all. If you really want to break out the tissues, just check out Us Weekly's rundown of Bachelor Nation splits this year alone. It's... a lot. One of the most recent "Bachelorette" breakups was Katie Thurston, star of Season 17, who confirmed her breakup with John Hersey on her Instagram Story — less than a year after she ended her engagement to the season's winner, Blake Moynes. Not all loves, even the ones on TV, were meant to last.