Heidi Montag, Spencer Pratt Celebrate Nine-Year Anniversary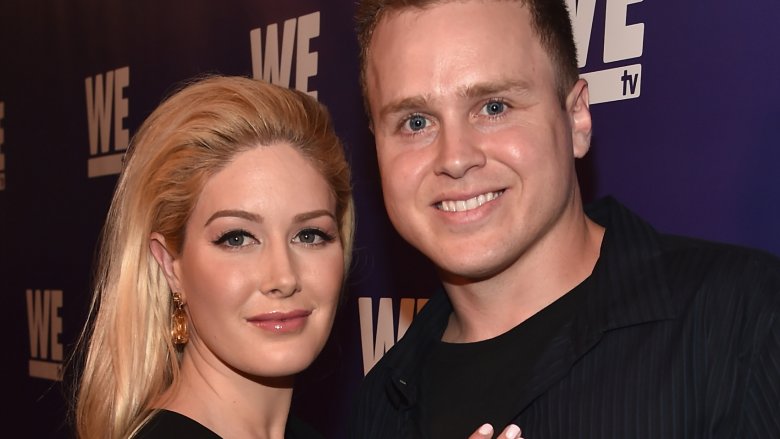 Getty Images
The former The Hills stars have a lot of reasons to celebrate this year!
Heidi Montag and Spencer Pratt celebrated their nine-year anniversary on Monday, Nov. 20, 2017. The reality stars, who were officially married on April 25, 2009, had eloped in Mexico the year before. Montag took to Instagram to commemorate their special day, sharing a cute family portrait, which included the couple's adorable 7-week-old son, Gunner. 
"Happy 9 year anniversary! It was love at first sight. I knew my life would never be the same," she wrote in the caption. "You are my soulmate, my heart, my soul, my best friend, my everything."
"We have fought through so much to be together. Every moment of it has been such a blessing. I knew I had to follow my heart and have faith in love and in you. Best decision of my life," the new mom continued. "Thank you so much for our son! This is been the best 11 years of my life. It continues to get better every moment, every day, every year."
"I love you more than I'll ever be able to tell you! I didn't think our love could get deeper until @gunnerpratt arrived! Not only are you the most amazing husband, you are the most amazing father!" Montag concluded. "I can't wait to see the journey life has in store for us!"
In addition to celebrating their milestone anniversary, Montag, 31, and Pratt, 34, welcomed their first child, baby Gunner, on Oct. 1, 2017, after announcing they were expecting in April. And it sounds like the mom of one is hoping to expand their little family. "It took me a lot of years to convince Spencer to have baby No. 1, so I'm just trying to put it in there," she joked with Entertainment Tonight earlier this year. "[We won't be having another kid] anytime soon, but you gotta work on these things early, is what I've learned."
Congratulations to the happy couple!