The Extreme Lengths Maude Apatow Once Took To Get Into Character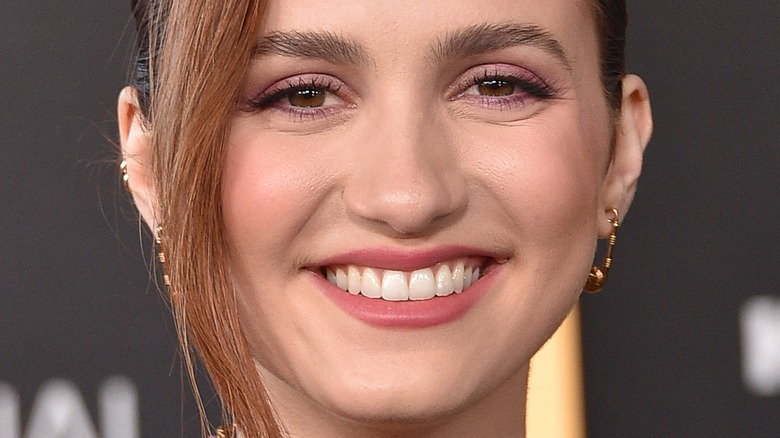 DFree/Shutterstock
Maude Apatow, daughter of filmmaker Judd Apatow and actor Leslie Mann, has carved out her own space in the spotlight. Though she got an early start in Hollywood with minor roles in popular Judd Apatow films such as "Funny People" and "This Is 40," the Gen-Z actor became widely known for her role as teen Lexi Howard on the hit HBO television series "Euphoria."
Maude has talked about her commitment to acting in depth, often pointing out connections between her own life and the roles she plays. In an interview with W Magazine, the actor said, "I definitely am similar to Lexi in the way that I feel like I'm always judging what I'm saying. I get anxious as I'm talking. I feel like I've gotten better with that as I've gotten older, even though it happens still." But Maude also noted that the trait is much more intense for her character. She explained, "But when I think about Lexi, it's a way, way more extreme version of that. She actually can't speak because of it."
But the "Euphoria" star doesn't just exaggerate her real-life qualities for her characters. Sometimes, the actor completely closes the gap — or in this case, opens it.
Maude Apatow once yanked out a tooth for a character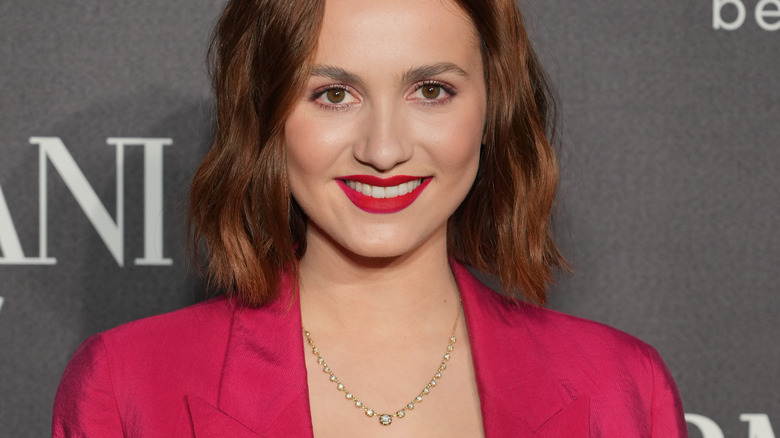 Kevin Mazur/Getty Images
An evidently dedicated actor, Maude Apatow has a history of going to extremes to get into character. On a "Late Night with Seth Meyers" appearance, Apatow recalled some standout moments from her younger years. This particularly cringe-inducing incident occurred when the actor was just 9 years old. Apatow explained, "I did a Gold Rush day and I wanted to look like a miner, so I ripped out my tooth to look more like a [miner]. It was not a loose tooth at all. It was not ready to go and I just ripped it out." Fans shared their responses to the tooth tale on Twitter. One user tweeted, "Has she tried just acting?" Another person joked, "She was just sinking her teeth into the character."
Besides yanking out a tooth in the name of art, Apatow's experiments with method acting continued throughout the years. On the same episode of "Late Night with Seth Meyers," Apatow explained her desire to actually be slapped for a pivotal moment in her high school musical "Cabaret." She proclaimed, "He did this goofy slap and I was so mad. I was like, 'This is ruining the moment, like come on. Slap me for real.'" But it took some convincing for her scene-partner. She continued, "He's like, 'No, no, no I don't want to do that.' I'm like, 'You're embarrassing me. You're embarrassing yourself. Just do it.' And he slapped me really hard in the show." Clearly, she takes her craft seriously.
Maude Apatow's life overlapped with her Euphoria character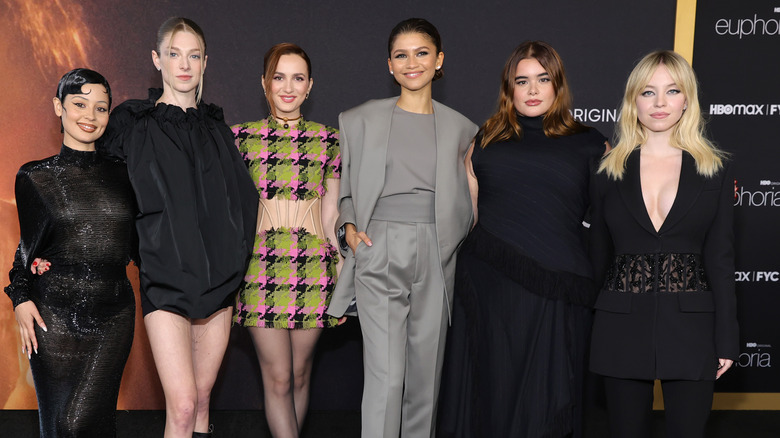 Amy Sussman/Getty Images
While Maude Apatow is probably not wiggling any teeth loose for her current projects, she's uncovered some major commonalities between her and her characters. In fact, aspects of her character Lexi's storyline in "Euphoria" have heavily mirrored the actor's real life. In a 2019 interview with Vanity Fair, Apatow compared herself to Lexi, saying, "Lexi gets left out and feels really alone—I kind of went through that in high school." She also described the relatable reality of loyalty to old friends. "She's grown apart from Zendaya's character, but when you go to school with the same kids for so long, a relationship that would've fizzled is maintained—someone still has your back. I have friends like that," she shared.
On top of that, Lexi's high school play in "Euphoria" Season 2 was influenced directly by a play Apatow put on in high school. "It was loosely inspired by my high school play that I produced. Everyone in the theater department hated me, but I really wanted to do a good job," Apatow told Variety. In addition to focusing on character development and plot similarities, attention had to be closely paid to cinematography. "Sam [Levinson] had to make sure that the shots in the play connected to real memories and they had to be perfectly timed and interwoven," Apatow revealed to the outlet.
When it comes to acting, it seems like Apatow prefers to keep things as real as possible.