Nicolas Cage Played An Unexpected Role In Johnny Depp's Acting Career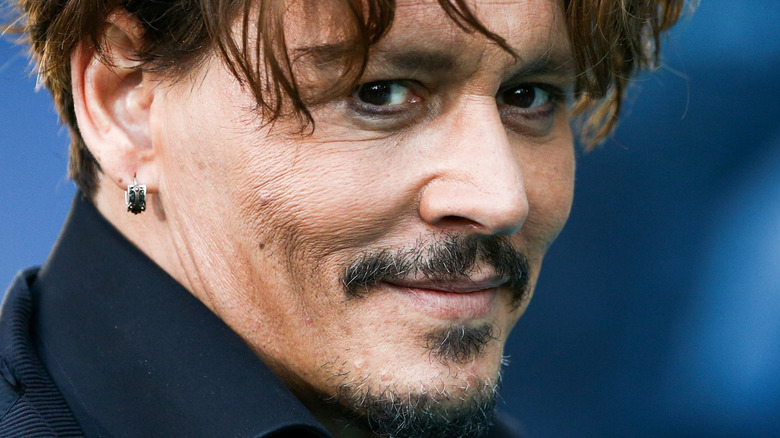 Rich Fury/Getty Images
Considering Johnny Depp's iconic roles that marked the '90s and '00s, it's difficult to imagine him as anything except an actor. But that wasn't his original plan. Depp moved to Los Angeles at age 20 because of another industry the city is famous for: music, according to Far Out Magazine. He developed his musical passion at age 12 when his mother gave him a used guitar, All Music reported. After that, Depp fell in love fast and hard — even dropping out of school to try his luck.
With his band, the Kids, Depp enjoyed relative success in Florida. Depp, then 17, opened for Iggy Pop in two shows, as he recounted to Interview Magazine. Three years later, the Kids changed their name to Six Gun Method and took their talents to the West Coast, according to All Music. But making it as a musician among the greats was much harder than anticipated. To make ends meet, Depp found a job in telemarketing, one he hated but that taught him a thing or two about acting. "The beauty of the gig was that you had to call these strangers and say, 'Hi, how ya doing?' You made up a name, like, 'Hey, it's Edward Quartermaine from California,'" he told Interview Magazine.
Acting never crossed Depp's mind at the time. But it wouldn't be long before a game night with Nicolas Cage put him on that path.
Nicolas Cage got Johnny Depp his first audition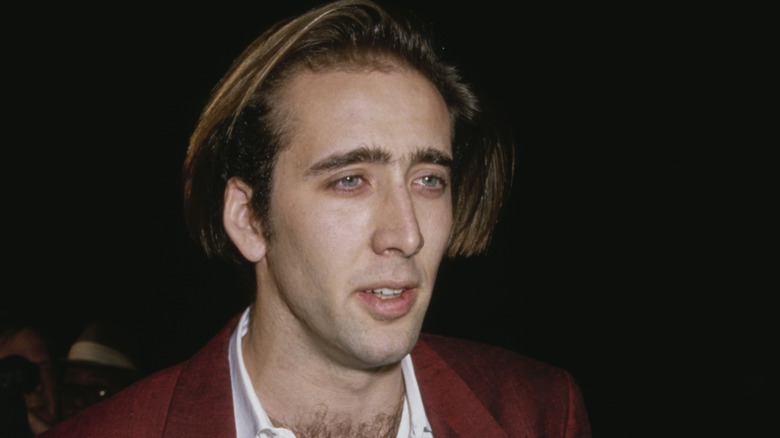 Michael Ochs Archives/Getty Images
Johnny Depp was renting Nicolas Cage's Hollywood apartment in 1984 when a game of Monopoly changed the course of his career. Cage was already an actor then, albeit a newcomer still. Although he had just snagged his first starring role in "Valley Girl" the previous year, Cage was experienced enough to recognize talent when he saw it.
Upon hearing stories about Depp's obnoxious job selling pens over the phone, Cage suggested he try his hand in film. "He was winning a game, and I was watching him and I said, 'Why don't you just try acting?'" Cage told The New York Times Magazine in 2019. Depp wasn't interested. "He wanted to be a musician at the time, and he told me, 'No, I can't act.' I said, 'I think you can act,'" Cage detailed. Convinced of his friend's skills, Cage connected him with his agent, who arranged an audition for Wes Craven's "A Nightmare on Elm Street."
Depp had been filling out job applications in hopes of leaving his telemarketing job, so he agreed to see Cage's agent. "I said, 'I'll meet anybody. I'll do anything at this point,'" Depp explained in court during his defamation trial against ex-wife Amber Heard (via Law & Crime Network). Depp got the part of one of the protagonist's boyfriend that the same day. "Overnight sensations don't happen. But it happened with him," Cage told The New York Times Magazine. 
Johnny Depp's first wife introduced him to Nicolas Cage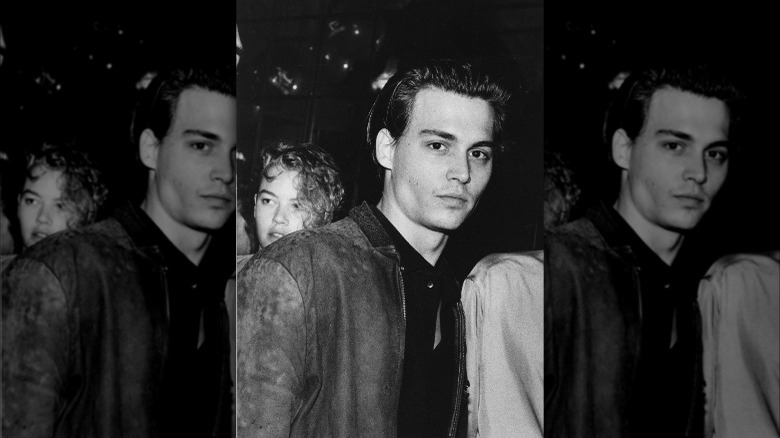 Catherine Mcgann/Getty Images
Although Nicolas Cage helped Johnny Depp snag his first acting role, it was Depp's first wife, Lori Anne Allison, who introduced the men. Depp and Lori had just married when the couple moved to Los Angeles in 1983, according to Far Out Magazine. "We figured we were great in Florida, we'd be even better in California," Depp said, according to Michael Blitz and Louise Krasniewicz's "Johnny Depp: A Biography" (via the Mirror U.K.).
Once on the West Coast, Allison began to forge connections as she developed a career as a makeup artist. She ended up landing a gig on a film Cage was starring in, Far Out detailed. Because Depp's band had broken up shortly after their move, the couple was constantly pressed for money. Plus, Allison wanted her husband to find meaningful work. That's when she had the idea of introducing Depp to Cage — and her plan couldn't have worked better. But Cage takes no credit for Depp's success. "I was just one small step in his whole career ... but that's just how it happened. It was quite simple," Cage told Heart FM in 2008 (via DigitalSpy).
Interestingly, Depp also has Wes Craven's teenage daughter to thank for his big break. The director was torn between Depp and another actor, so he consulted his 13-year-old. "She said, 'Dad, Johnny Depp' ... and I go, 'Doesn't he look kind of sickly, kind of pale?' And she goes, 'He's dreamy,'" Craven said in a documentary about Depp (via HuffPost).