The Untold Truth Of Johnny Depp's First Wife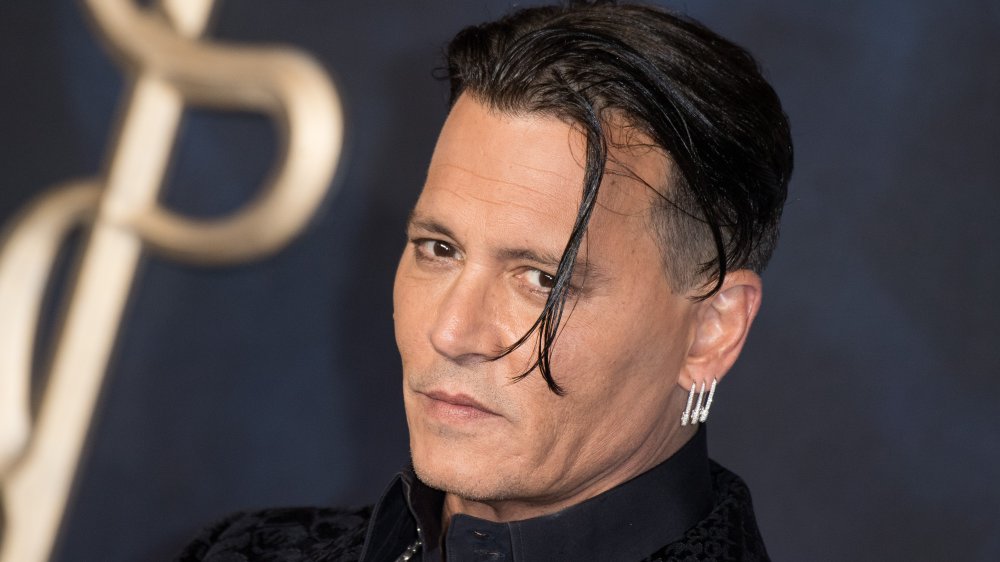 Jeff Spicer/Getty Images
Before Amber Heard, before Vanessa Paradis, and before Winona Ryder, there was Lori Anne Allison — who kept the name Lori Depp even after she and Johnny Depp split up. She was Depp's first wife and got married to the actor back in the 1980s. It's not surprising if you haven't heard of her (her name doesn't carry the same weight in the headlines as Heard or Paradis or Ryder), but she knew and fell in love with Johnny before he was Edward Scissorhands or Captain Jack Sparrow.
Lori grew up in South Florida, which is where she met Johnny. There are conflicting theories on how exactly she was introduced to Johnny — some say it was her sister, some say she was the sister of one of Johnny's bandmates — but they met while he and his band were in the Ft. Lauderdale music scene. Lori was also conveniently hired as the band's makeup artist, putting her in Johnny's company both in and out of work.
Johnny and Lori got married on Dec. 20, 1983 in South Florida before making the leap to LA to further their careers, per Metro. They struggled until Lori introduced Johnny to her friend Nicolas Cage. You know the one. It was that introduction that landed Johnny his role in Nightmare on Elm Street, and basically the rest is history — as far as his career goes, according to the Mirror. It only took two years, though, for Johnny and Lori's marriage to fall apart and they divorced.
Johnny Depp's ex Lori wanted to be in the music industry, but chose to be a makeup artist instead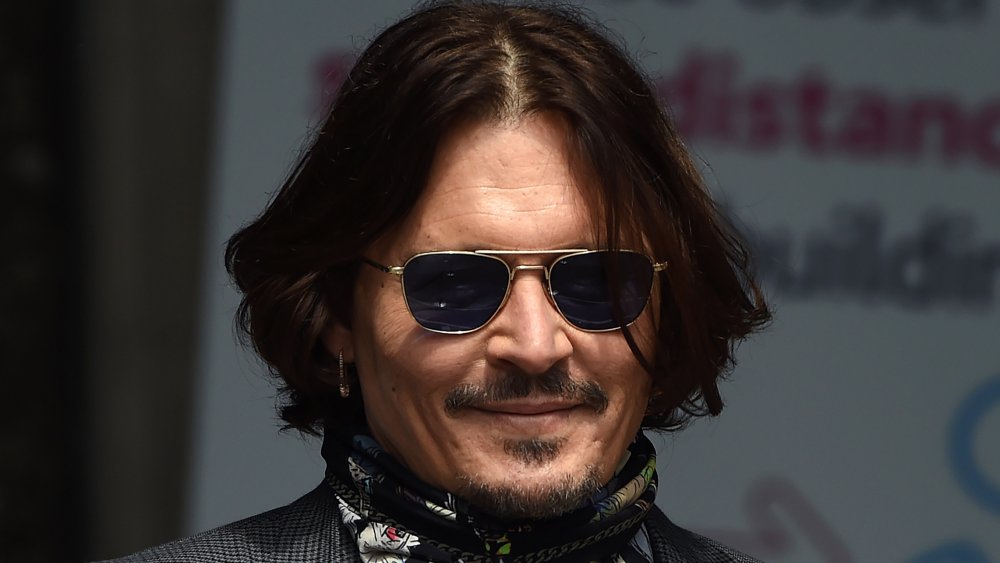 Stuart C. Wilson/Getty Images
Unlike some Hollywood breakups, it seems that Johnny and Lori Depp's was amicable. Not only has she kept his last name, but she's had nothing but nice things to say about him over the past few decades. When asked about her former husband in 2015, Lori told the Miami Herald, "Well, we all know he's a talented actor and can pull off the pirate thing like nobody's business, but he's also an extremely talented guitar player and started out in South Florida playing the local Hollywood/Fort Lauderdale club circuit."
She also shared with the news outlet about her career as a makeup artist, which she has continued to do since moving to LA in the 1980s. She actually wanted a career in the music industry before going the beauty route, but gave it up when she realized it wasn't the right career path for her. "I started doing makeup for up-and-coming photographers and then began getting paying jobs," she told the Miami Herald. "I eventually got an agent at a high-profile artists' agency in Los Angeles and started working nonstop."
Lori has also worked with a number of celebrities — including Cloris Leachman, Bonnie Raitt, and Josh Groban — and even launched her own set of lip glosses, branded Serendeppity, though the company's website appears to now be defunct.
Lori Depp called ex-husband Johnny Depp a 'soft person'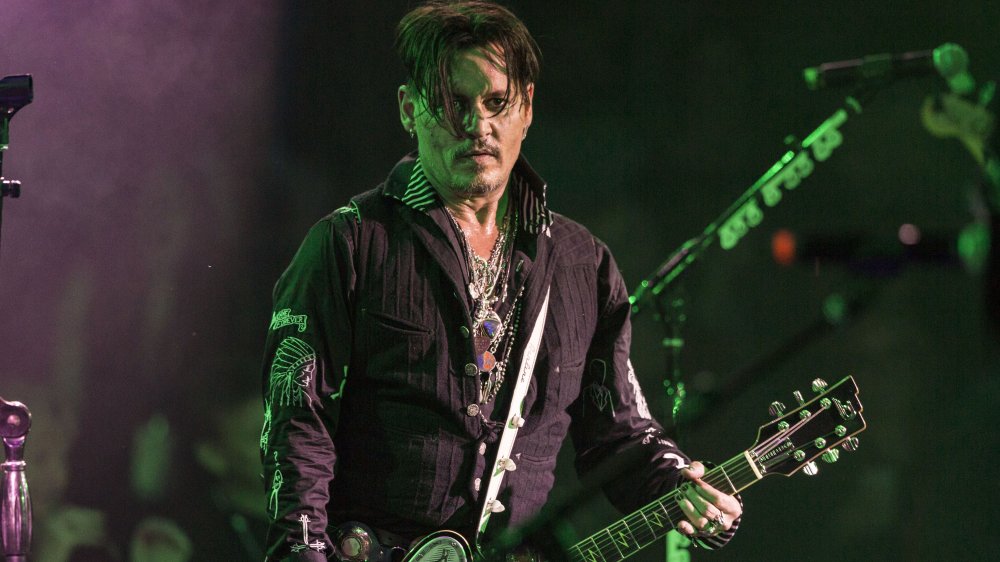 Daniel Knighton/Getty Images
Lori Depp stays slightly more low-key these days. Her Instagram is private, her Facebook page hasn't seen a post in years, and her website has been taken down. Her IMDb page also doesn't show any activity since her work as a makeup artist on a few shorts in 2016, so we're not quite sure exactly what she's been up to since then.
What we do know, though, is that she still defended her former husband, Johnny Depp, when his second wife, Amber Heard, accused him of abuse. According to a 2016 TMZ report, Lori claimed to friends that Johnny would have never done the things he was accused of. TMZ wrote, "[Lori] calls him a 'soft person' who is even kind to animals. Lori and Johnny had a dog during their marriage and he was more loving with the pooch than most parents are to their kids." (For his part, Johnny has denied the allegations.)
Per TMZ, Lori also reportedly reached out to Johnny after his mom died in 2016 to offer her condolences, and as of then, the two were still friendly.