This Is Why Johnny Depp Didn't Marry The Mother Of His Children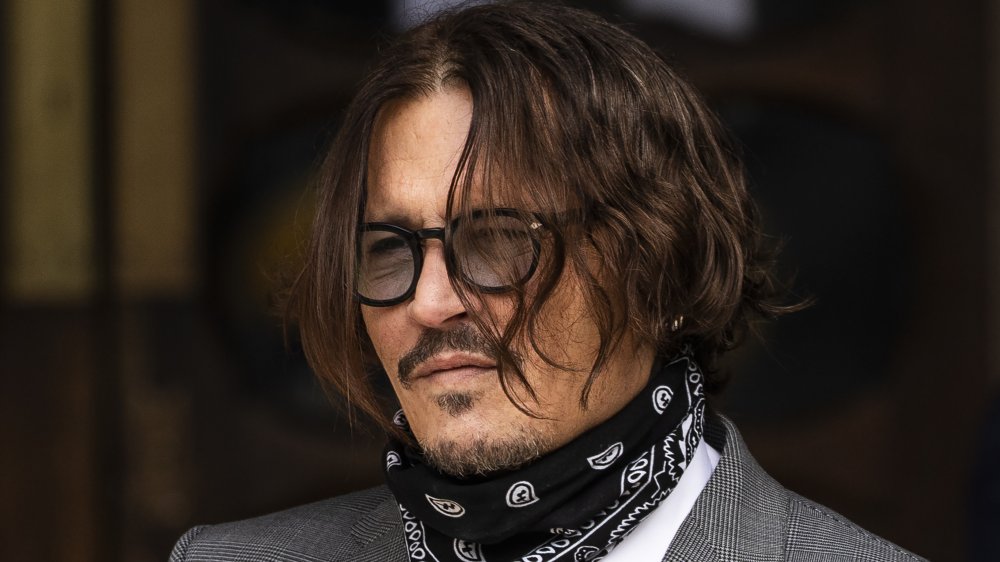 Dan Kitwood/Getty Images
Johnny Depp's tumultuous relationship with actress Amber Heard has made headlines numerous times over the years. According to E! News, Depp married Heard in 2015. However, in May 2016, the two separated with Heard filing for divorce the same month, per Variety. That being said, his relationship with Heard isn't the only reason Depp's made headlines for all the wrong reasons. The actor has lost a huge amount of his fortune and has a long list of fellow celebrities who can't stand him, including Ezra Miller. There's even some talk that Hollywood should stop casting Depp entirely.
However, before the negative headlines and before his marriage to Heard, Depp was in a 14-year-long relationship with French singer and model Vanessa Paradis, per US Weekly. The couple had two children together: daughter Lily-Rose Depp and son John Christopher Depp III, according to the Evening Standard. By all accounts, it seems the relationship was a partnership focused on family, but interestingly enough, Depp and Paradis never married. There's a reason for that and it's actually kind of sweet.
Johnny Depp didn't want to change Vanessa Paradis' cool name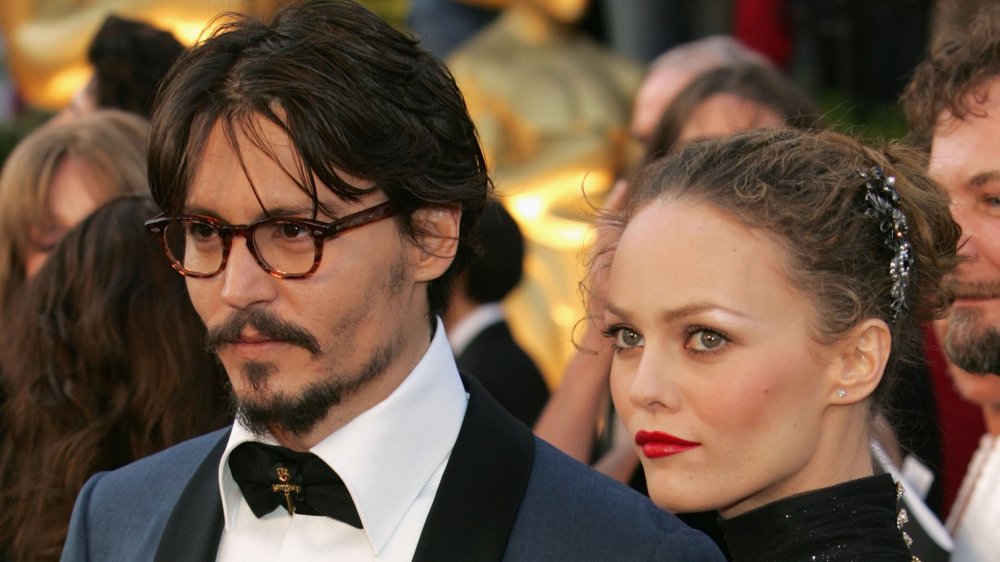 Frank Micelotta/Getty Images
Back when Johnny Depp and Vanessa Paradis were together, they were one of the most noticed couples in Hollywood. With their two children and their 14-year-long commitment to each other, it wasn't uncommon for an interview to include a question about why they never got married. Depp actually provided an answer in a 2010 interview with Extra. 
"I never found myself needing that piece of paper," Depp confessed (via Hello! magazine). "Marriage is really from soul to soul, heart to heart. You don't need somebody to say, okay you're married." The actor also pointed out another reason why he was hesitant to marry the mother of his children. "If Vanessa wanted to get hitched, why not," Depp said. "But the thing is, I'd be so scared of ruining her last name! She's got such a good last name."
That being said, there was reportedly a deeper reason for Depp's reservations on getting married. According to the Evening Standard, Depp once said that he didn't want his relationship or his children's lives to be remotely like his parent's relationship and his own childhood. 
On occasion, Depp has shared how difficult his rearing was with an absent father and a mother who threw things at him and gave him "irrational beatings," according to Express. Perhaps for Depp, steering clear of marriage felt like a way to ward off the sadness of his childhood for his own children and partnership.