The Real Reason Ezra Miller Can't Stand Johnny Depp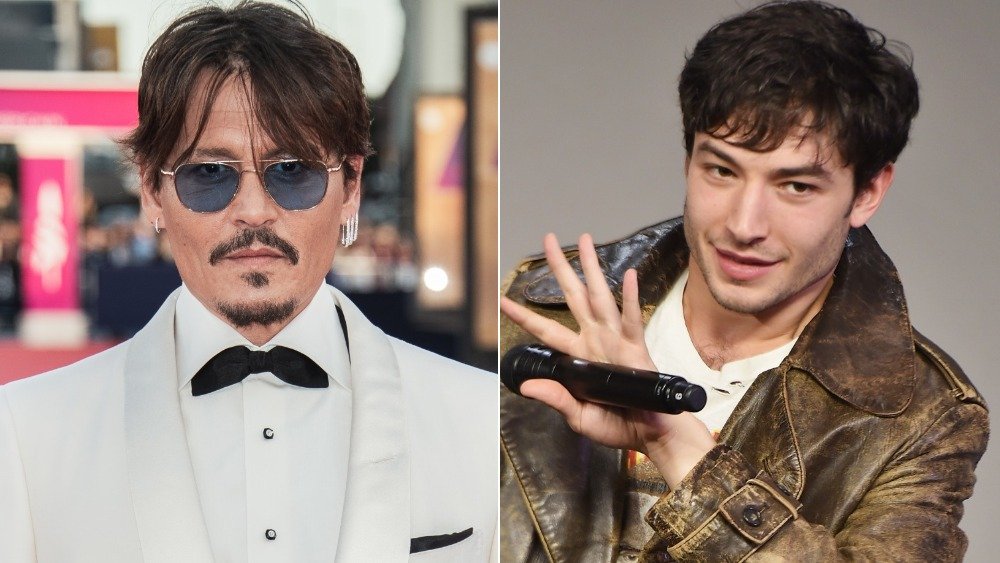 Francois G. Durand/Getty Images, Michael Loccisano
Whenever Ezra Miller makes headlines, he tends to raise a few eyebrows. The young actor got his start with roles in films like City Island and We Need To Talk About Kevin. Then, he drew even more eyes — no, not in the literal sense (read: his 2019 Met Gala look, which Page Six reported took over five hours to prepare) — as a misfit teen in the film adaptation of The Perks of Being a Wallflower. Acting alongside Emma Watson and Logan Lerman, audiences were drawn to the star's impressive acting chops and unconventional, artsy look. 
On a related note, Miller made headlines in 2018 for identifying as queer and non-binary in addition to detailing his life on his "95-acre Vermont farm" surrounded by his "polyamorous" friend group," per The Hollywood Reporter.
Miller seamlessly made the transition to blockbuster films. He starred as Credence Barebone in Fantastic Beasts and Where to Find Them and its sequel, Fantastic Beasts: The Crimes of Grindelwald. The star also portrayed the Flash in DC films like Batman v Superman: Dawn of Justice and 2017's Justice League. With zero social media presence, Miller is a mystifying, sometimes controversial star juxtaposed onto big-budget films.
When asked about his relationship on set with Johnny Depp, who co-starred in the second Fantastic Beasts film, the star unsurprisingly found himself in the headlines again. Here's what Miller really thought about working with Depp.
Ezra Miller wasn't 'consulted' about Johnny Depp joining the 'Fantastic Beasts' franchise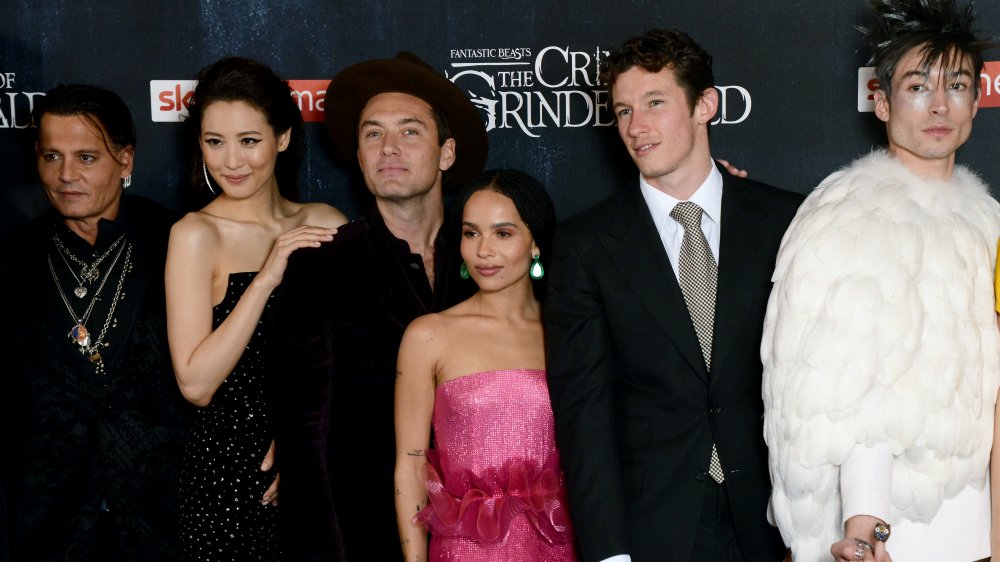 Dave J Hogan/Getty Images
In a 2018 interview with Playboy, Ezra Miller explained that he and his fellow Fantastic Beasts: The Crimes of Grindelwald cast members weren't asked to weigh in on Depp's addition to the cast. Depp's role as the titular character, Grindelwald, faced backlash for months. The reason? According to Business Insider, fans were upset over ex-wife Amber Heard's allegations of domestic abuse. Depp has since denied Heard's claims, per The New York Times.
In Miller's Playboy interview, he spoke on the decision to cast the actor, saying, "No, none of us were consulted. None of us knew." Miller added, "Look, I bring forth my work to this job, and I do the best that I can." He then "continue[d] diplomatically," saying, "I would say that literally every single aspect of my reality, inclusive of a lot of things that are not fine with me, are fine with me. It's amazing how far the banner of all good can extend." In other words, it sounds like as long as Depp doesn't cause any trouble on set, it's all good. 
That being said, Miller has faced his fair share of controversy. According to Variety, in April 2020, Miller made headlines for appearing to choke a female fan in a video at a bar in Iceland. The staff reportedly escorted the actor off the premises following the incident. After the video went viral, one person made a Change.org petition, calling on Warner Bros. to remove Miller from "all current projects," including the third Fantastic Beasts film.